Best Content Delivery Network
Content Delivery Network: How Much Should CDN Cost?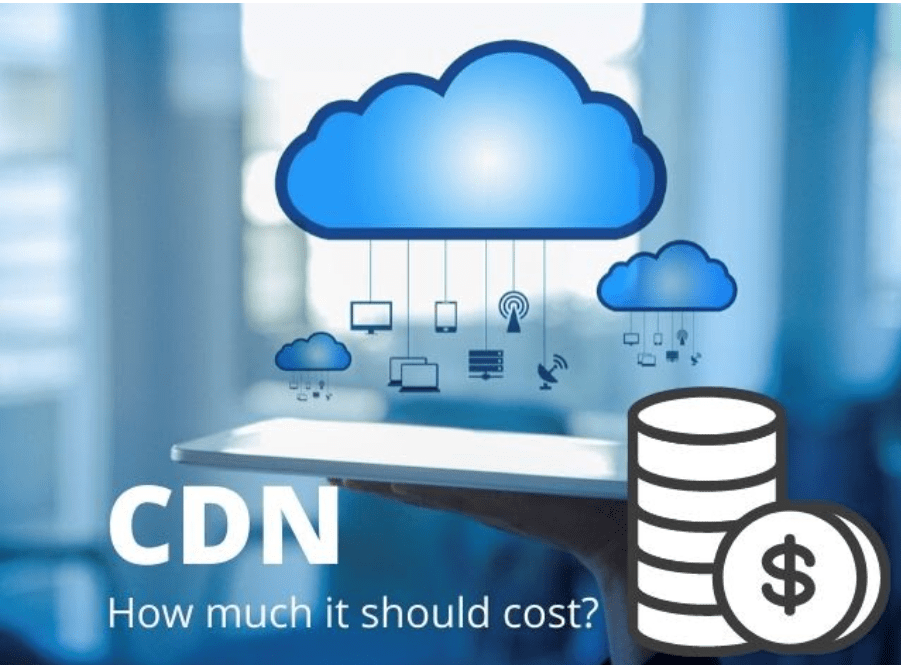 Content Delivery Network is one of the most popular tools for improving the website's performance. It's equally useful among bloggers, entrepreneurs, and larger businesses. But how much should CDN cost if you want to get a reliable solution?
At BelugaCDN, we think that an excellent CDN service shouldn't necessarily be expensive. On the contrary, a proper provider should be scalable and offer the best value for the money.
Below, we will introduce you to CDN and its benefits for website owners. In addition to that, we are going to make a CDN pricing comparison so you could see which providers are the best for your website.
Sounds interesting? Then, let's get started!
What Is CDN?
Content Delivery Network is a system of physical servers (called Points of Presence or edge nodes) that stores copies of data from a website. Said data is then compressed and delivered to Internet users who live close to one of these PoPs.
As a result, visitors who live far away from the primary server (on which your website is located) can download optimized content from one of the edge servers. This is why CDN helps reduce cost on server maintenance and makes the website much more accessible to people worldwide.
But that's not it! There are other benefits to Content Delivery Network that you should know about. What are they? Keep reading to find out.
Advantages of CDN
What can you expect to get from CDN? Here are some of the reasons why this service would suit you:
CDN helps save costs. With a reliable CDN provider, you can actually save more money. And we are not talking about free CDN services. PoPs take the load off your primary server and distribute it across the whole network. Therefore, you can expect to spend much less on maintenance and bandwidth.
It positively impacts SEO and SERP. Speed is one of the deciding factors for search engine rankings. As a result of improving your portal's performance, you can expect your portal to attract more audiences.
CDN improves user retention. Did you know that an average user expects a website to load in about 4 seconds? Each extra moment of loading time translates into 7% less in conversions. Consequently, implementing CDN far outweighs the costs because it allows websites to generate more profit.
It secures a website and its content. CDN works as an additional layer of security that protects your portal from hacker attacks. Moreover, some providers like we at BelugaCDN offer tools for content protection. This way, you can ensure total control over backlinks.
Tips to Get Best CDN Providers
What should you look out for in a provider of CDN to get the most out of your money? We recommend focusing on the following:
Number of edge servers and their allocation
The more PoPs providers have – the faster your website will become. Also, make sure to check the location of these edge servers.
Features
Do you want some specific functions like tools for content protection, automation, and traffic monitoring? Then, you need to check if your provider offers the appropriate features.
Free CDN trial
Want to be absolutely certain that your provider can deliver on its promises? Then, try to get a CDN that offers you to check his services at no additional costs.
Pricing
The cost of a CDN is one of the major deciding factors. The market is overflowing with providers with overpriced solutions. That's why we made a detailed CDN pricing comparison so you can see how popular providers fare against one another in terms of value.
How BelugaCDN Compares to Other Providers?
Don't want to get an overpriced solution? Then, take a look at our comparison to see how the most popular CDN companies compare to us.
Get BelugaCDN for the Fastest and Cheapest CDN Service To sum it up, CDN service is a handy and reliable way to improve a portal's performance. And, as you can see, CDN doesn't need to cost much to be effective.
Are you interested in buying one of the fastest and affordable CDN solutions on the market? Then, you should look no further than BelugaCDN. Our cheapest CDN costs less than $1 per day. You can also scale your subscription on the go or buy additional gigabytes of data whenever you want!
Feel free to try our 30-day trial and see how we can accelerate your website! We are looking forward to working with you.