What is cloud CDN?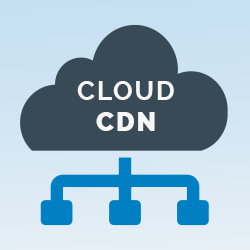 In 2017, tech maven, Dom Robinson wrote an incredible book called, Content Delivery Networks: Fundamentals, Design, and Evolution. In this book, he details how CDNs are the future of digital and web excellence.
In case you haven't noticed, the internet has become a vast universe in itself. The number of businesses being done online is growing, and trends and figures show no signs of the digital enterprise industry slowing down. The question "what is cloud CDN?" couldn't be more relevant today. CDNs are a massive part of how online businesses keep their businesses flowing.
A quick answer to the question is this: cloud CDN, also more commonly referred to as Google Cloud CDN Setup, is Google's CDN offering. If you're new to the whole CDN concept, then a better question for you would be, what is CDN?
To answer, Content Delivery Networks (CDNs) are a bunch of servers that have been scattered in many parts of the globe. These servers function as content distributors to a website's visitors. That means if a site is supported by a CDN, this website functions and performs better because latency—the time it takes for a page to load in full—is reduced. Websites that aren't run by a CDN rely only on a web host. Often, these web hosts have origin servers that aren't designed to deliver content to a global audience all at once.
For instance, if a site is hosted by an origin server that's based in the U.K., then visitors from the Philippines might experience a delay in loading times. This could affect, not just your website's visitorship and traffic, but also your site's overall performance.
Understanding what Cloud CDN does?
Once a site manager or owner uploads new content or does major changes within a site, CDNs automatically store these updates and pre-save them in the servers. Therefore, wherever a visitor may be, the content he or she consumes from a website is transmitted via the user's edge server—the server closest to their location. Many CDNs also automatically work on formatting. Because not all web hosts have a design for different devices, CDNs make it easier to resize photos without compromising quality. This gives website owners peace of mind, knowing that their content quality remains intact whether it's being consumed through a smartphone or a PC.
Additionally, CDNs also make your site more accessible. What this means is your media and content remains available to your visitors delisted high-stress situations like intermittent spikes, excessive user traffic or even possible server outages.
What kind of websites need CDNs the most?
Cloud CDN helps many websites reach a larger audience, but it's fair to say it isn't for every single site in the digital space. If your site enjoys growing traffic and if the content you put out is intended to be consumed by vast groups of people in different parts of the world then you could use the help of a CDN.
In fact, you could simply serve visitors from another neighboring country and still make use of a CDN. Tons of CDN providers offer packages that suit your business needs.
E-Commerce
A very clear example of an industry that needs CDN is e-commerce. Because the heart of this industry is sealing transactions online, pictures need to remain clear and crisp. It's also important for payment features to be quick and snappy. Amazon is a prime example of a site that definitely makes use of CDN. Aside from the site reliant on making sales, it also serves a global audience.
Entertainment and Publishing Media
Another clear example is these two. Every minute, news around the world happens. Be it entertainment or hard news, people consume write-ups and essays about discoveries and updates every single day. Whether it be a breakup of a Hollywood couple or the latest tidbit on North Korea, people everywhere in the world are interested. And so news sites and digital magazines have to make sure they cater to their audiences. That means sites like CNN, and Buzzfeed, and Vice, to name a few, all need to make sure their sites can handle the traffic they receive.
Banking and finances
Over are the days when we constantly have to go to the bank to deposit physical checks all the time. In this day and age, we can pay for our bills, transfer funds, and even close accounts at the convenience of our homes. As a result, financial institutions are called to constantly perform and deliver to keep financial accounts accurate and efficient. When a bank site crashes, it becomes even more costly as these businesses literally carry other people's money. CDNs are incredibly needed to keep these sites alive.
Interested in seeing what BelugaCDN can do for your company? Get a free trial and find out for yourself!
ipv6 and why your cdn should have it
Related Resource