How Does CDN Work?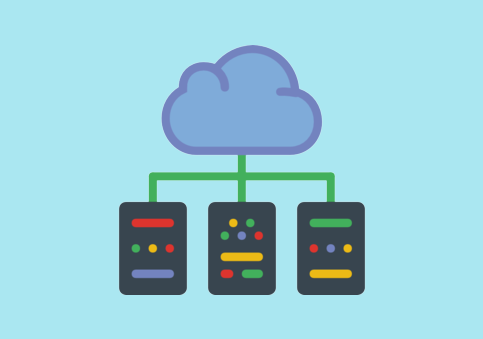 The digital space is crazy now. It's blowing up in ways it never has before. As a result, many industries are transitioning to the online realm to conduct businesses and make a mark there, too. It's also interesting how many existing enterprises and establishments have evolved into bigger, multi-faceted versions of what their business used to be. For instance, Through Facebook Marketplace, Facebook can now sell products. Instagram now also has a check-out feature where users can buy an item. All these things are largely because of CDNs. But what is CDN and how does CDN work?
If you've spent time doing your research on how to grow your online presence and what kind of technology is needed to support that endeavour, it's likely you've already come across the acronym "CDN."
If you're reading this now, you're in for a treat. This article aims to educate the budding learner and entrepreneur about what CDNs are and how they work.
What Is CDN?
First off, a Content Delivery Network (CDN) is a network of servers that transmit all kinds of media and content. More categorically, it is a group of servers that have been placed in different strategic locations to cater to website visitors that come from all around the globe. Its primary target is to reduce latency.
Its science is pretty direct: it makes loading websites and other digital content faster so a site's visitors don't have to wait long. The nearest servers to a user is referred to as a Point of Presence (PoPs). Say you're from Nepal and the site you're visiting is hosted by an origin server that's based in England. It'll be easier for you to enjoy a smooth digital experience since the content you request doesn't have to travel all the way to the U.K.
Different Types of CDN
Although CDNs drastically improve the loading time of a site, it does more than just that. Below, we'll discuss the many types of CDNs and how each one can benefit your brand.
Content-Centered
CDNs were initially designed to augment CSS, JS, and HTML or static content. Site owners had to push media to these servers once they uploaded content so that these servers are updated. Soon enough, origin pulling was added. This made things a lot more instinctive for these servers as they automatically cached whatever data they could in advance. In other words, users can still visit a site and view its content even when the origin host is down. This creates the illusion of normalcy and business-as-usual even when things aren't.
Many CDN providers also supply auto-optimization features that resize images automatically and stores them for when they're needed in the future. For example, your website makes use of header image that's 2MB and a user requests for your content on a 300px-wide screen. A CDN can immediately replicate your content and present one that's 300PX-wide and 30KB-large. Needless to say, CDNs also work best for supporting your mobile visitors.
Security-oriented
Because a CDN is the initial receiver of traffic and the outermost part of a site's system, it easily determines DDoS attacks and blocks them early on with scrubbers also referred to as DDoS protection servers. This is especially helpful to websites with a ton of sensitive data because these kinds of attacks are detected earlier on without impacting the origin server in any way.
CDNs also have the capacity to determine spammers, suspicious IP addresses, and also various kinds of crawlers and the activities they intend to do. For instance, once a scraper that already works for Site X is identified, the same crater will no longer work on Site Y, as long as both sites are managed by the same CDN. These patterns are recognised by traffic filters thereby stop whatever dangerous activities are determined in advance.
Who Are CDNs for?
While it's true that CDNs benefit anyone who has a website, they're even more useful to brands that have an international market. Below are examples of the business sectors that can find CDNs especially crucial:
Publishing and entertainment – it doesn't matter if you run a news site or a pop culture digital haven. If your site receives a good amount of traffic, it becomes your obligation to deliver quality content in a timely manner. News sites and digital publications know the importance of breaking news and offering essays and updates quick and fresh as they happen.
E-commerce – if the fundamental goal of your business is to sell products, you know for sure that you can't afford a website outage. People check and buy items at different times of the day, so it is crucial pictures load immediately and transactions run smoothly.
If you're looking for the best CDN around, look up belugaCDN.com now!
Related Resource