Wordpress CDN Service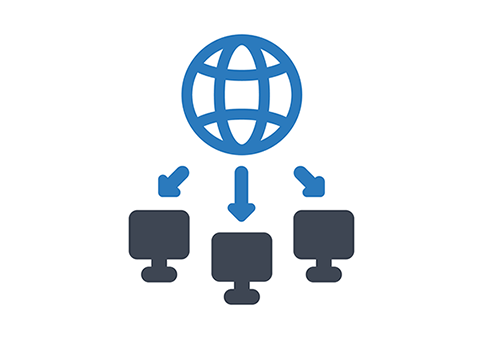 There is a 90% chance you're reading this because you need to find out how to use a content delivery network CDN in Wordpress. So we'll jump right into figuring that out to make it easy for you. Lucky for BelugaCDN's users, Wordpress Integration is a piece of cake.
Best Free WordPress CDN in 2020
For this article, we'll assume your web host is Wordpress. You are, after all, in this tutorial. If it's not and you're just curious, that's fine. You're welcome to read along and study how it works!
How to Use a WordPress CDN Services?
To start, Wordpress has a ton of plugins so putting your CDN should be much easier than usual. This tutorial will be under the assumption that you're using the W3-Total-Cache. Still, WP CDN Rewrite and CDN Enabler will work just fine, too.
1. Install the Plugin
You will a menu option to add plugins at The WordPress Admin Panel. Choose "Install Now" and it should install immediately right after you click it. But if, for whatever reason, you prefer manual installation, click this instead.
Once the plugin is available, make sure to activate it. Visit the installed plugin page and find W3-Total-Cache then click Activate.
2. Configuration
To access the W3-Total-Cache, visit the settings page. Under Installed Plugins, you'll find a link in the admin section sidebar. Now, you might be overwhelmed with all the configurability you'll have to deal with, but just remember we're looking at the CDN settings on the main page and the specific CDN settings page.
At this point, make sure the CDN feature isn't working just yet and that it's set to 'Generic Mirror.' Over at the left panel, you'll find a few sub-pages for W3-Total-Cache settings. Choose the CDN section.
3. Usage
Via BelugaCDN, your website should be serving static content at this point. To run it, view page source in your browser and see that images, CSS, and js, are being served from your CDN domain.
Overall, setting up CDN for your WordPress should be a breeze. If you feel like it isn't, contact BelugaCDN's customer service hotline. They're available to talk to you 24/7 so there really is no need to panic!
According to BelugaCDN's guide, you'll want to click the following
Host attachments
Host wp-includes/files
Host theme files
Host custom files
Once done, make sure SSL is set accordingly. Look for the corner that writes, Replace site's hostname with" and do what it says—replace the site's hostname with your CDN domain. Check with Test Mirror to evaluate if it's working, and if it is, select Save to keep it that way.

Why WordPress CDN?
While Wix and Squarespace are starting to make big names for themselves in the world of web hosting, WordPress remains a crowd favorite for several website developers. Here are why:
WordPress is credible
The web host giant was born in 2003—this was a time when blogging and CMS wasn't so big yet! It's safe to say they helped pave the way for other thriving web host providers today. While it's true that WordPress was initially intended for bloggers, it's grown to become the preferred online platform for creative and business owners alike.
Customization is also king
Every website developer frets getting stuck with boring templates you can't do much with. Lucky for you, The WordPress theme system makes it easy to quickly utilize aesthetic designs. It also helps that modification isn't difficult with here. They won't take forever to switch up and you also have plenty of choices. This is also why plenty of freelancers have enjoyed using WordPress. In the absence of a budget to hire experts, thousands of freelance creatives who don't have professional digital expertise can still craft engaging portfolios with ease.
SEO-ready
Before the rest of the world understood SEO, WordPress was already on it. today, every site owner anticipates ranking high online. And because WordPress was designed to cater to SEO features and demands, your site becomes extra attractive to search engines.
After everything's been said and done, one thing remains: BelugaCDN and WordPress make a good combination. In your quest to widen your global market, both brands should be able to help you without hassle. Skip your generic list of commercial CDN providers and check the best CDN there. Learn more about how BelugaCDN can help you with your website.
Related Resource