Understanding CDN multiple domains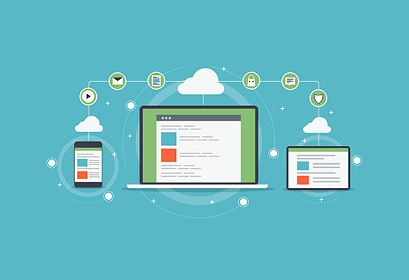 In the world of creatives and entrepreneurs, websites have become the new resume. With strong, solid projects backed up by engaging visuals and riveting aesthetics, it's become easier to sell one's self and connect with potential clients and partners. But websites clearly aren't only for individuals looking to broadcast their services. Businesses and brands have long used this platform to better engage with their consumers, as well. For all intents and purposes, this medium has only grown to be more useful today. Perhaps this is why developers continue to look up 'CDN multiple domains' online.
For this blog post, we're breaking down what CDN multiple domains are, how a domain strategy can improve your marketing plan, and why a CDN free trial can help you find the provider that best meets your needs.
CDN multiple domains: what are they?
Before we jump right into what CDN multiple domains are, understand that this isn't one digital solution or software. It's actually made up of two digital elements: CDN and, well, multiple domains. Let's shed light on the latter first.
Several web hosting service providers let their clients host one domain name with a single account. If you need another domain and website, you'll have to buy a separate web hosting account. For instance, if you intend to buy 4 websites, you'll also have 4 web hosting accounts. Multiple domain hosting, on the other end, is very much like single domain hosting except you're allowed to host several domain names using only one web hosting account. This doesn't only allow you to save more on funds, it also lets you take care of several websites through a central location. Furthermore, this means that every domain can be administered simultaneously via the central panel.
If you're planning a domain strategy that follows this direction, look for domain hosting with unlimited web hosting account features. Web hosting providers that extend "unlimited" account capacities and features are often the best way to go so you don't have to worry bout exceeding limits or quotas.
Content Delivery Networks (CDNs), on the other hand, are a group of servers strategically located in many parts of the planet to better relay web data to users wherever they are. To better appreciate this technology, understand that each website has a web host origin that's located in one part of the globe. That means everyone who visits your app and website has to request for web data from the origin. Now, this wouldn't be a problem if your site visitors live proximally near wherever the origin is. However, if the majority of your users live on opposite sides of the globe from the origin, this could cause a delay in loading your web pages.
This is how CDNs save the day. When your website makes use of a CDN, your users don't automatically have to obtain data from the origin anymore, as the provider's servers now take care of transmitting your web content to your users. On their end, they get your web content from the server nearest them.
That being said, the phrase 'CDN multiple domains' exists because developers continue to link their domains to their respective CDN providers. When managing a website, it's never enough to only think about what you put on the website, but how you intend to let your customers access it, too. A domain strategy has to be put in place.
How a CDN free trial can help you
A CDN free trial is the perfect opportunity for you to assess whether or not a provider delivers and exceeds your website demands. There are a ton of providers in the market today and signing up with a provider that offers a CDN free trial helps you gauge whether or not they really are the provider for you.
Remember that business scales are different and every website calls for varied needs, so while it's important to consider which providers your competitors are signed up with, factor in your brand's and site's needs first. Nevertheless, don't confuse a CDN free trial from free CDN. Although it can be tempting to find a free plan, know that free CDN features are limited and accountability may not be as extensive, certainly not something you'd want in a service that handles the distribution of your business' web content.
Conclusion
To conclude, CDNs are critical tools in meeting your business needs. Whether you have only one website or more, a domain strategy backed up by a CDN provider you can trust is crucial in making sure your digital efforts are impactful and smooth-flowing.
What is CDN React DOM and Its Benefits