Is it a good idea to create CDN link?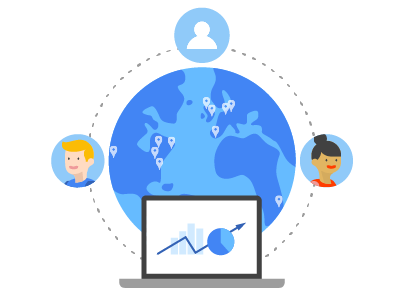 Given today's overabundance of self-help books and workshops that focus on self-empowerment and self-sufficiency, there's been a strong rise of DIY-ers. So much so, that plenty of people are looking up ways to create CDN link. If you look intently online, you'll also realize that "create CDN link" is a search phrase in itself that's been typed on search engines many times.
But how come, though?
There are hundreds of CDN hosting providers that extend many kinds of CDN services at dynamic rates that are also meant for different kinds of business scales. Is the best CDN really the one you create for yourself?
For this article, we're talking about why resorting to the create CDN link route will only harm you in the future, what to consider when looking for the best CDN hosting providers, and when it's time to finally sign up with a provider.
Create CDN link: why it's a bad idea
A quick trip to the internet will reveal that there are hundreds of independent web developers who've tried the create CDN link solution for themselves. And while many of them were and are able to successfully pull it off initially, further research will reveal that most of them will tell you it's not worth it. To understand the rationale behind this, first remember how CDN works, to begin with.
When you sign up with the best CDN hosting provider, or really just any provider in general, your web content will now be taken care of by a group of servers scattered strategically all around the planet. These servers will now be in charge of relaying your web content to your international site visitors. Without the help of a CDN, your website's web host origin will be the sole server that responds to all of your users. While this isn't precisely wrong in itself, host origins aren't made to accommodate thousands of users simultaneously. Doing so can result in an offline website or slow-loading web pages. This is why CDNs are crucial for several thriving websites. They reduce latency and improve browsing speed and enhance user experience real quick.
All this mentioned, taking this into your own hands can compromise, not just your website, but your overall brand. When you choose to create CDN link and take this into your own hands, you won't have a credible team of experts back you up should something go wrong. Remember, too, that when you allow other servers to distribute your data, you're exposing your web content to a wider, much vaster vulnerability. Without the several layers of protection CDN hosting providers have, your web content can be altered.
At the end of the day, being able to turn to a pool of professionals to aid you with your web content delivery still beats your perceived savings. They say prevention is better than cure, and oddly enough, that saying works best here, too.
What is the best CDN for me?
Although it's easy to argue that the best CDN is one that serves hundreds and thousands of big-time brands, one should remember that different businesses come in different scales and that different businesses vary when it comes to website needs. That being mentioned, there is no one-size-fits-all approach to labeling the best CDN. What works for others might not work for you.
For several clients, the best CDN can be the most affordable CDN, simply because a business' content delivery needs may not be as complex and as far-reaching as they thought it would be. In that sense, having a cheap CDN to turn to is the best CDN in that context.
To determine what may or may not work for you, always know which countries and regions your website have to be the strongest in. It's easy to be swayed by the hundreds of Points of Presence these massive CDN players have. But when you know where your site needs to fastest in and which countries you serve the most, you'll realize that you don't need every single data center these big CDN providers have. Many times, the PoPs of cheap CDNs can and should suffice.
If you have a growing website that's generating an increase in traffic, find out where your users are from and check out which providers have locations in these places. For a complete list of where our PoPs are, click here.
Conclusion
To end, resorting to the create CDN link route isn't a healthy move for you and your brand because of the absence of accountability and heightened exposure to compromise and other digital faults.
CDN Market and Its Price Features