How to Make Web pages load Faster
How To Make Web Pages Load Faster: Your Quick Solution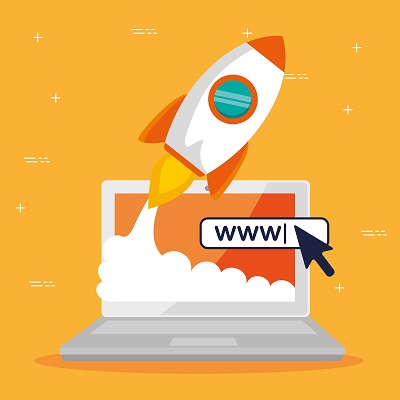 In this world of technology, almost everything is just one click away. Every type of business exists on the web. So, if you also have one, you might not want a website that takes more than 10 seconds to load the core page! With more than 12 million E-Commerce websites in the world, you can't afford to lose even one viewer. So, the question that arises is- how to make web pages load faster?
Enthralling website, Vivacious color Images, and perfect content for the site will work only when it loads up! Appreciating that you finally made a decision to come with your own website, let's take a step ahead. Let us make it easy-going for viewers to escalate your idea of e-commerce. Therefore, let us venture a little deeper into how to make web pages load faster.
Slowly and steady might win the race, but in the race of loading speed, it's not the same. Generally, people lose their viewers due to slow loading speed, and you might end up there too. However, now that you have hopped at the right place, you will be getting to know better about how to make web pages load faster.
How to make web pages load faster?
There are plenty of solutions for the question 'how to make web pages load faster.' Here's a guide to help you find a solution to how to make web pages load faster!
Compressing can help
The easiest way to how to make web pages load faster is to compress the size of images on the web pages. Generally, the larger the size, the more time it takes to load. So, to avoid the time-lag, you should start considering the speed of uploading of images on the site. You can compress them as a solution to how to make web pages load faster.
Mobile cum desktop
Everybody these days owns a mobile and utilizes it to search for anything and everything on the internet. With every other person roaming along with a handset, it is time for you to transform your website. So, before asking how to make web pages load faster, do this first! Have a site that will load on both the screens- desktop and mobile. This will help you increase traffic on your website and make web pages load faster as well.
Why is your website slow?
It is important for a human being to mull over so that they get to know themselves in a better way. The same is the situation with your website! While you ask how to make web pages load faster, it is high time to examine why is your website slow!
Cheap tactics can cost you the website speed
Are you utilizing free or inexpensive tools for your site? If yes, it is time to change that! New users end up using the cheapest options for hosting. Hosting server is something that makes your website accessible through the world wide web. In the initial stage, everything seems fine. However, later, it might start creating a problem. This is one of the most common reasons for people asking the question 'how to make web pages load faster.'
Shared hosting is the cheapest and is used the most. You can switch over to VPS or dedicated hosting instead, as it gives you the privilege of having their own resources while sharing a minimal server with other sites.
Redirect – REDUCE AND REUSE
Redirect is necessary and a way to keep your customers engaged, but too many redirects create too many HTTP requests too. Be it at an initial stage or a well-established one; you should try to reduce redirect and reuse your site instead. Take the help of Screaming Frog to detect all the redirects on your site.
BelugaCDN – The Best CDN Providing the fastest website speed and visibility
PAY-AS-YOU-GO
With this tagline, BelugaCDN launched its services in 2015, providing a low-cost CDN. It is a straightforward content delivery network. It is simple as well as affordable for the users. With the cheapest plan of $5 per month in which you get 500 GB, this network is offering an amazing deal! Till now, BelugaCDN has a firm foot in North America, Latin America, Europe, Russia, Asia, China as well as Africa.
BelugaCDN is here to satisfy and rectify all your slow load website problems. From instant setup, compression, HTTP provider, Cache-control (CDN and Client) to hotlink protection- it has got it all covered for you!
Being the master of your site, it is a requirement to know all the tactics to get the maximum traffic on your site. So, next time your concern is 'how to make web pages load faster,' be wise and look for the above-mentioned fixes. Keeping all eye-catching SEO practices as secondary, consider making web pages load faster as your primary concern. Once you have the solution to how to make web pages load faster, the rest of the best practices of your website will follow too.