Bootstrap 3 CDN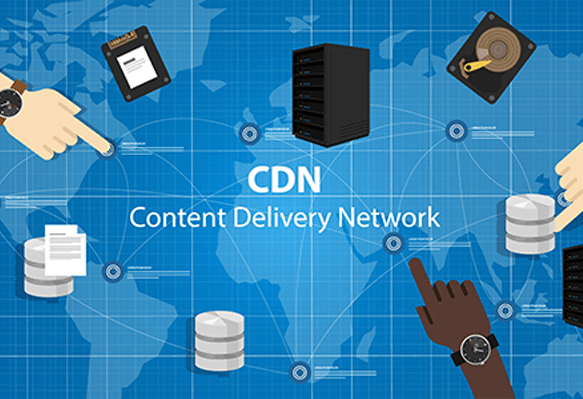 In a world that is increasingly becoming interconnected, and where websites play an integral role in creating first impressions, making sure that your business' website is in the best shape possible is imperative using Bootstrap 3 CDN. Increasing your website's performance is a good place to start as far as putting your best foot forward is concerned. And the easiest way to achieve this is to harness the power of a content delivery network.
If you are using a bootstrap 3 CDN framework, loading it through a content delivery network is always recommended if you care about how your website performs. Using it will increase the speed of your website and this will, in turn, have real-life consequences as far as the health of your business is concerned. The following are some of the ways through which it can benefit your business.
Benefits of Bootstrap 3 CDN
Higher search engine rankings
In today's world, if your website does not appear on the first page of any of the most popular search engines in the world, you are virtually nonexistent. This is so mainly because potential clients usually go to search engines to find solutions for their problems. And with so many businesses generating leads through search engine exposure, there is no reason as to why you should miss out on potential leads, especially if you already own a website.
Most search engines, including Google, consider a website's speed when determining where to place it on the search results using Bootstrap 3 CDN. Generally, the faster that a website is, the more likely that it is likely to get ranked higher. And since websites that are ranked at the top of the search results tend to receive the lion's share of the traffic, taking steps to speed up your website could go a long way towards generating more leads for your business. This is something that you can achieve by simply taking advantage of the performance-enhancing abilities of a good CDN service.
Better user experience
If you have a message that you need to communicate to your audience, making sure that they can access it as easily as possible is important. Websites that take too long to load are incredibly frustrating to browse. Therefore, if your website is slow, by the time they get to your message, your potential audience won't be in the right frame of mind to receive it. This reduces the effectiveness of your messaging. It also leaves you with users who have a bad taste in their mouth, as far as you are concerned.
Speeding up your website with a CDN is an easy way to increase the experience of your users. Doing so will make them more receptive to your messaging, and it will thus increase your effectiveness. This includes your calls-to-action, marketing campaigns, or even a message that is intended to have a positive impact in their lives
Increased conversion rates
Studies show that slow-loading check-out pages tend to have lower conversion rates. These pages tend to leave users frustrated, something that then ruins their mood. In some cases, they even cause the users to be nervous about the legitimacy of the page. There is also the fact that as the pages are loading, they give the potential customers the time to have second thoughts when it comes to their purchases.
If you are selling a digital product on your website, or if you have an online shop, it is always advisable that you improve the speeds of your check-out pages. Improving their load times by even a second can go a long way towards improving your sales and lowering your bounce rates. Therefore, it is imperative for anyone that sells stuff online to invest in a good CDN as it is the best way to improve the speed at which their pages load.
Builds a positive reputation
Since most people will go to your website to find out more about you and the services that you offer, they will make a judgment about your business based on the experience that they have on visiting your website. If it loads slowly, and if it ends up generating errors, they are likely to be more distrusting of your services. Essentially, a poorly performing website can create a negative impression, and this can ruin your reputation.
When you use a bootstrap CDN, you will be able to reduce the number of errors that users encounter when visiting your website. Since it will also improve the speed of your website, doing so will create a positive impression on your potential client. Therefore, it is a great way of building confidence and improving your reputation.