CDN Media Server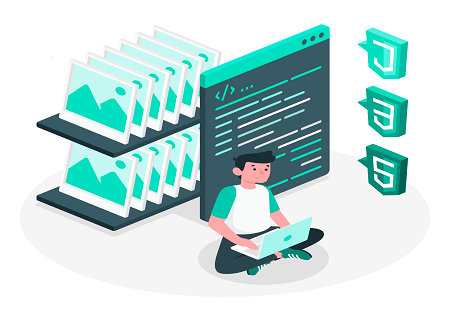 A CDN Media Server to Improve Website Content
Ever since the boom of the Internet, it has become almost a primary source of information. That is why it is important for websites to have great content, and not just great, but also diverse and eye-catching. But rather than just including pictures and videos in your company website, it's important that your website is able to load up the content properly, with consideration to your website visitors' location, but also their gadgets. A CDN server can help you with that. CDN providers can set up a CDN server dedicated to your images and videos, enabling you to go beyond website text to bring ample information to your current and potential customers. While CDNs as used primarily to handle website load time difficulties resulting to access problems of far-flung visitors, CDN providers can calibrate your CDN server to have specific access to various CDN media server types, like video CDNs and image CDNs. Imagine how effective these are in catering your websites to more people. Thanks to CDN providers, CDN servers are stretched further to be more than just caching, but as effective media servers. That is a great advantage given to you by CDN providers, and could possibly put you on top of the game of website management and information.
As Video CDNs
CDN providers may assist you in using your CDN server for your videos. Your CDN media server may be used to make sure that videos play properly, and are adjusted so that they fit the screens of whoever is watching, and whatever gadget they are using. The CDN server will be programmed so that it will send enough data to the person accessing the website, and watching a video your included. Through the CDN, it will detect what type of screen is the video being played at, and will send just about the right amount of data so that the video will not pixelate, nor will the gadget be overwhelmed. How does this work? If the gadget is only a mobile phone or a tablet, it won't send too much data for viewing on a larger screen, such as for a television or laptop. Imaging the imaging made appropriate for a laptop being squeezed into the screen of a teeny cellphone. CDN providers won't let this happen with the Content Delivery Network. The CDN server will also make sure that the video for a small screen won't be stretched out for a larger screen. If a video is appropriate for a cellphone, the CDN server will send enough data so that video definition and dimensions are fit for the supposed screen. Without a dedicated CDN server to adjust the screen size, a one-size-fits-all approach will happen, which is no longer the case especially nowadays. CDN providers are very much aware of this new difference, that is why a CDN with capabilities to adjust videos is imperative, especially if one's websites would like to feature live streaming of certain company events. Content Delivery Network media servers are a promising endeavor for your websites. Ask you CDN providers how to turn your potential CDN server into a CDN media server.
As an Image CDN
Content Delivery Network media servers can also help your website in hosting photos. A CDN server that can do the same adjustments per viewing gadget as it would for videos will surely give your website more leverage when it comes to content. While videos have a certain charm to viewers because of its combination of imaging and sound, pictures captivate viewers right from the get go. A CDN media server piles on to this captivation by making sure images appear properly on websites, with high quality. CDN providers will configure the CDN server so that pictures will load on time on larger screens, but will not overwhelm smaller gadgets. Photos will appear vivid for any viewer, and will load as quickly as possible for larger screens. Ask your CDN providers on how their CDN servers can be used for better image uploading and viewing.
Why my website needs third-party help?
If you want your website to effectively reflect your brand message, you'll need a Content Delivery Network (CDN). Because of how heavy web traffic is in general, making sure your website performs at its most optimal is key to retaining current customers and attracting even more prospects. The value a CDN media server brings to the internet equation is so integral that without it, your site could load incredibly slowly and eventually fail.
But what are CDNs, exactly, and how efficiently does a CDN help you better your site?
For this article, we're discussing what a CDN media server does, how CDN works, and why CDN providers should be your site's best friends.
Understanding how CDN Works
Before we can fully appreciate what a CDN media server does, it's important that we have a clear grasp of how CDN works and what they are. To begin, a Content Delivery Network service delivers web data to users all around the globe. These CDN, scattered in many geographical locations, ranging far and wide, help hasten web data delivery by storing web content in several locations.
In other words, when you sign up with CDN providers, the content of your web pages is stored in a variety of CDN media servers. And because these servers are found in dozens of countries and regions, your users, no matter where they are, can quickly consume your media. Simply put, a CDN is a server where your content is found.
How CDN works is upfront and direct: instead of your users receiving your web content from your site's web host origin, they can now obtain your web data from their Edge server—the server that's nearest their location. For example, let's assume your website is managed by an origin server that's found in California. To your users who live relatively close by, accessing your web pages and consuming our media shouldn't take too long since the requests they make to your website don't travel distantly. But to your Asian, English, and Australian audiences, assuming they exist, the time that's spent in loading your web pages could take much longer. This is because the requests they make when they visit your website travel much farther.
Therefore, CDN providers make accessing your websites a lot easier for your digital market since they're able to receive content from a CDN media server that's close to them. If you have a Swedish audience and your web host origin is based in Tokyo, for example, your Swedish audience will still be able to consume your web content efficiently and quickly if the CDN provider you sign up with also has a data center around the area.
CDN providers help you with your web content
There are two types of web content: dynamic and static. As the names imply, you can already get a little preview as to what both types are. Static media is media that remains constant over time. Blog posts, images, logos are good examples. Unless they're updated or a code is switched up, they'll stay that way. Dynamic media, on the other hand, is media that changes on-the-fly. Great examples are active bank account statements accessed online, airplane ticket prices, weather updates, and sports scores; essentially things that are bound to update as they progress.
There are usually different types of CDNs for different kinds of businesses and websites, but as a whole, the role of CDNs is generally the same: to reduce latency and optimize your website's performance.
What to look for in CDN providers
Because the CDN industry is growing, you're sure to find CDN providers that complement your needs. Depending on what your business and brand are, you could need a variety of things from a provider, but the non-negotiable mostly stay the same.
Customer service is one of them. Find a provider that has a responsive back office team. One that learns to prioritize listening to your concerns and responding to them. Check reviews online and find out what people are saying about the providers you're eyeing. Determine their hours and what mediums they use to communicate with their clients. Do they have a phone line? How active is their chat service feature? These things matter.
A CDN provider's reach is just as elemental. Remember that the very purpose of a CDN is to help you distribute your data. That being the case, find out where their locations are and make sure they're present in countries, regions, and states you need your site to be strongest in. If you have a growing market in Sydney, look for a CDN provider that has a PoP in Australia. The same logic should apply wherever you need to be.
Get your CDN Media Server Now!
If you're content with plain text on your company website, move on along. But of course, you won't want mediocre quality for your enterprise's website, right? Ask us at BelugaCDN now so that you can talk to your nearest CDN providers and ask them about how CDN servers can be used to your advantage, and how CDN servers can further improve the viewing experience of your future and current customers. A CDN will do wonders for your business, so start a conversation with us about CDN providers and their CDN servers, particularly their CDN media servers.
Related Resources