CDN Operators – Accelerate Page Speed and Extend Your Reach Globally
Let's face it. Having a beautiful website is not enough to have web visitors stay. You may have the perfect design but when it takes several seconds to load each page, then the visitor will just get tired and will look for another resource somewhere outside your web domain.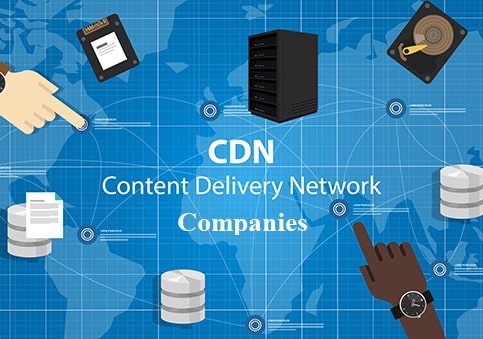 The truth is that when a web visitor is far from your origin server, it could also take some time before their request for access to a web page can be responded to. When there is high volume of traffic, the origin server can get overwhelmed and the response time to web requests from the origin server will also be longer. J
But you cannot say that to your web visitor. To your web visitor, it is either your website is slow or fast. If it is fast, they will probably stay. If it is slow, they are most probably leaving. No explanations needed.
So, what can you do? The only thing you can do is to find ways to accelerate your page speed regardless of where your web visitor is geographically.
Fortunately, there is a simple answer to your conundrum. Content Delivery Network or CDN operators exist specifically to help accelerate your web page speed and extend your reach around the globe.
CDN Operators – What is Content Delivery Network?
Content Delivery Network is simply a type of service provided by CDN operators to websites that want to extend the reach of their website while eliminating or minimizing latency. Latency refers to the time that lapses between the moment a web visitor requests access to a web page and the moment the requested web page loads.
It is able to do this through a series of strategically located network of servers around the globe. Through these servers, the distance travelled by the web request will be significantly shorter because not all requests will be directed to the origin server. Requests will be mapped out and sent to the nearest server and that server will be the one responding to the request.
CDN Operators – How does CDN Servers Work
You may be wondering how CDN servers respond to web requests when they are not hosting the website itself.
The answer is that these CDN servers, also known as Point of Presence (PoP) servers, keeps a cached version of your website's web pages. This includes the web page's components like HTML, CSS, images, and JavaScript files.
When the CDN server receives a request for your web pages, they are the ones who respond and they deliver the cached version of the web page to the device of the visitor.
As a result, web requests are sent to the nearest server and the origin server will not be overburdened with high volume of traffic. This leads to faster web page load time, global reach, and overall better web experience.
CDN Operators – Benefits of Beluga CDN Content Delivery Network
There are many CDN operators in the market, let's see what separates BelugaCDN from the other top CDN providers.
High-Performance
While many CDN operators will claim high performance, BelugaCDN takes this claim seriously. Whether you have a small e-store or an enterprise-level e-commerce website, the BelugaCDN platform significantly reduces latency and the bandwidth needed for downloadable content even the biggest IT assets like images and video.
Security Against DDoS attacks
BelugaCDN is one of only a handful of CDN operators that support all 5 major TLS extensions that include HTTP/2, OCSP Stapling, Dynamic record sizing, ALPN, and Perfect forward secrecy. This provides your website with an effective means to secure their web assets through encryption and high-level authentication without sacrificing web performance.
IPV4/IPV6 Dual Stack
BelugaCDN also not only wants to extend your reach geographically around the world. They also want to extend your reach around the world on different devices. BelugaCDN employs the latest IPV4/IPV6 dual-stack network so that your web pages are not only delivered to traditional end-user devices like computers and laptops, but your web pages will also be delivered to modern mobile devices like smartphones and tablets.
Flexible Plans and Pricing
BelugaCDN is considered as one of the top CDN operators in the industry. But what really separates Beluga CDN from the other top CDN providers is their flexible CDN plans and pricing.
For as low as $20 per month, you can start enjoying a website that has faster load speed and a wider global reach.
Content Delivery Network Definition
Related Resource