CDN Providers: Best Way to Boost Your Website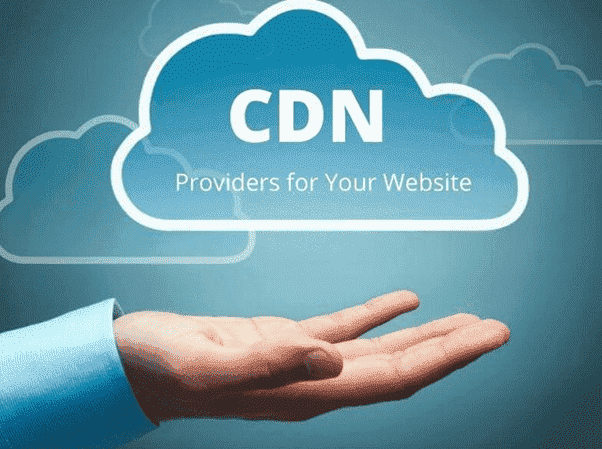 With CDN providers, you can get your website to new heights. How?
A good Content Delivery Network solution can improve your portal's speed, reliability, security, and global reach. Using a network of strategically placed Points of Interest (PoPs), companies like we at BelugaCDN will help your site get on top of search engine ranking.
Consequently, you will increase the revenue generated by your business. The best part – you can buy CDN for an affordable price (if you find the right CDN provider).
But how does this all work? Keep reading to find out!
Content Delivery Network: What Is It?
CDN is a system of physical servers (called PoPs or edge nodes) that store copies of data from a website, optimize it, and distribute it to visitors based on their location.
To clarify, CDN providers offer a network of servers that transfer data to users who want to visit your website and live close to one of the PoPs. As a result, people residing far away from the central server (where a website is hosted) get to experience much faster download speed.
Types of CDN Providers
So, what kind of CDN services can accelerate your website? There are two main types:
Standard CDN.

A basic service where one provider offers a number of edge nodes located in different regions. It's the optimal way for bloggers, entrepreneurs, as well as the majority of SMBs (small and medium-sized businesses) and larger organizations.

Multi CDN.

This is a partnership of different CDN providers that unite all of their edge servers under one wing. If you are looking for the best CDN money can buy with the fastest possible network and maximal uptime – multi CDN strategy is the way to go. However, be ready to shell out an appropriate sum of money. This type of CDN would be valuable for eCommerce, on-demand (live-streaming) services, and other content-heavy platforms.
Reasons to Buy CDN Service
Due to the explosive growth of Internet services and increasing average web page size, CDN providers are becoming more popular each passing year. Let's look at the reasons for their demand.
Improved latency
The main purpose of a CDN service is to improve page loading speed. It has a crucial role in any website's success. Why?
It's because an average Internet user doesn't like to wait. If your homepage needs more than 4 seconds to load – over 25% of visitors will close the tab and go somewhere else.
But with a provider like BelugaCDN, you will get over 37 PoPs located over five continents to accelerate your site. Our CDN solutions are guaranteed to improve anyone's user retention rate.
Increased popularity
Website speed is one of the most important ranking factors for search engines, especially for mobile devices. Consequently, boosting a portal's performance results in better SEO.
Therefore, the best CDN providers out there can help you attract new audiences to your platform.
Boost in conversions
According to statistics, website owners lose about 7% conversions for each extra second of page loading time.
The conclusion is quite apparent. With a good company at your side, you will raise income generated by your website.
Security benefits
Did you know that CDN providers significantly improve the site's reliability? PoPs works as additional layers of protection against DDoS attacks. As a result, even if your platform becomes a target for hackers, one of the edge nodes will mitigate an attack.
In addition to that, CDN providers like we at BelugaCDN offer myriads of tools for content protection. With us at your side, you get to control who backlinks your site.
Money-saving
Want to pay less by getting more? Then, we have good news!
CDN edge nodes take a part of the load from your primary server and distribute it across its network. Also, the content on your website gets automatically compressed for some of the visitors.
What does that entail? It means that you will spend less money on bandwidth.
Improve Your Website with Reliable CDN Providers
All in all, the Content Delivery Network is an irreplaceable tool in any website owner's arsenal. It enhances the user experience, which greatly improves visitor retention rate, revenue, and helps the portal achieve newfound popularity.
Do you want to get the best CDN for your money? Then, you should try BelugaCDN.
We offer one of the fastest networks and some of the most advanced tools for traffic monitoring and automation. Furthermore, we provide world-class services for an affordable price. In contrast to other CDN providers like Microsoft Azure and Amazon Cloudfront, you will get access to all of our features by paying less than $1 per day!
By the way, when we told you to try our services, we forgot to tell you about our free CDN tier. If you are interested in improving your website performance – sign up at BelugaCDN and receive a 30-day trial to see how we work!