Best Content Delivery Network ( CDN) providers 2022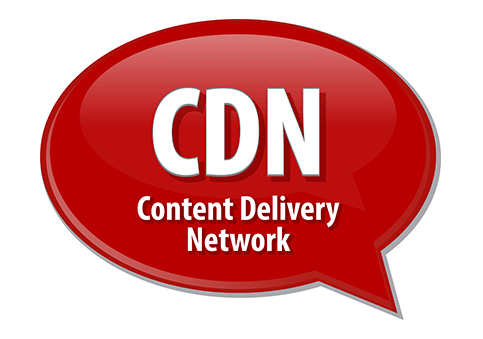 As of September 2019, the world population stands at 7.7 billion. More than half of this total, or about 4.5 billion, have access to the Internet. The average Internet user spends an average of 4 hours and 25 minutes online per day and about 5 hours per week shopping online. The e-commerce industry is expected to generate approximately $3.45 trillion in sales in 2019.
Meanwhile, daily Google searches exceed 5 billion. These data indicate that Internet usage will continue to grow in the years to come. If you have an e-store, a blog, or a website offering content such as video, you can leverage your web presence to introduce yourself to a global audience. Just make sure that your website is fast; otherwise, you will lose potential customers before you know it. According to a 2017 study, 40 percent of visitors will leave your website if its loading time exceeds 3 seconds while 75 percent will never return if it takes more than 4 seconds to load.
A slow-loading website can also hurt your SEO ranking on Google. Whether your website is being slowed down by unoptimized images, too much Flash content, JavaScript issues, excessive HTTP requests, a ridiculous amount of ads, or any other reason, a content delivery network (CDN) can help. There are a lot of CDN providers to choose from, each with its own value proposition to speed up your website's loading time. Some of the big names that use CDNs to make their sites load faster are Google, Facebook, Amazon, Walmart, and Yahoo.
Some content delivery network companies offer their services for free, such as Photon by Jetpack, Coral CDN, jQuery, jsDeliver, Incapsula, CloudFlare, Google Cloud CDN, Amazon CloudFront, Cloudinary, and Microsoft Azure CDN. Others, like CDN77, KeyCDN, MaxCDN (now StackPath), MetaCDN, and BelugaCDN (https://www.belugacdn.com), offer free trials.
For WordPress, the best free CDN providers include MaxCDN, Sucuri, KeyCDN, Cloudflare Global CDN, Amazon CloudFront, jsDelivr, Photon by Jetpack, SwarmCDN, Coral CDN, Rackspace, and CDN77. There are also CDNs that have both free and paid plans, including Amazon CloudFront, MaxCDN, Google Cloud CDN, Incapsula, and Microsoft Azure CDN.
Choosing the right CDN provider
How do you find the CDN that best suits your content delivery needs? Whether you're a blogger or own a website engaged in retail, video streaming, game and app delivery, software distribution, etc., consider the following factors when choosing a CDN.
Performance
The primary goal of a content delivery network is to accelerate your website, so check whether it has a high-performance infrastructure to do so. Does the CDN have a reliable network to optimize the speed of your blog, e-store, or website, or to eliminate buffering in your video streams? If your site hosts large volumes of downloadable content such as media files, can the CDN handle its large bandwidth demands? Is its response time fast enough to provide a snappy and seamless user experience?
A highly optimized CDN is expected to have quality features and capabilities such as smart image optimization, Secure Sockets Layer (SSL) certificates, segmented downloading, content caching and purging, and enterprise platforms for video and SSL/Transport Layer Security (TLS). Moreover, CDN providers should be able to handle any amount of web traffic and quickly adapt to your business requirements in such areas like performance optimizations, content handling, access control, or real-time configuration checking.
Security
Statistics show that more than 90,000 websites are hacked every single day, 83 percent of which use the WordPress platform. In addition, bots account for about 52 percent of all Internet traffic and humans the remaining 48 percent. A CDN should be able to block abusive bots, control content spam, and provide a sturdy level of defense from DDoS attacks by using TLS certificates, for example, or offering high-end authentication options such as token-based authentication.
Customer service/support
A content delivery network service provider must be able to deploy a team of customer support reps that are available 24/7 and will respond via live chat or phone whenever you need help. Ideally, the team must have a ticket response time not longer than a few minutes. They are also expected to demonstrate a high level of technical knowledge and to be proactive in handling problems.
Pricing
Content delivery solutions used to come with exorbitant fees –CDN bills can reach hundreds of thousands of dollars per month – that many clients could not afford. Today, content delivery network companies offer an increasing range of competitive plans. If your website averages 50,000 to 100,000 unique visitors a month, you might be fine using a free Content Delivery Network providers. If your traffic increases, however, it is advisable to upgrade to a paid plan that allows you to handle large volumes of web traffic.
A CDN can cost anywhere between $150 and $200 per month for 2,500 GB of traffic. Compare plans and make sure that the pricing is upfront and transparent so that you will pay only for what you need.
Final thoughts
In an increasingly online world, fast Internet is essential. Regardless of size, businesses can benefit from a fast-loading website. CDN service providers such as BelugaCDN (https://www.belugacdn.com) have the tools to accelerate your website and make it appealing to users. With 15 yrs of experience operating high-performance networks, BelugaCDN can increase your website's speed by 20-40 percent without the high price tag of rival CDN providers. Thanks to its next-gen IPv4/IPv6 dual-stack network, the company can deliver your content to your users, on any device, as quickly as possible.
For a monthly fee of $20, you will get 2,500 GB of traffic along with other features such as real-time analytics of your web traffic, instant purging, built-in protection from DDoS attacks, an intuitive user interface, custom SSL, Restful API, and highly responsive technical support. This is ¼ the cost of other content delivery networks such as MaxCDN ($150), Amazon CloudFront ($213), Microsoft Azure CDN ($218), and Google Cloud CDN ($200). BelugaCDN is affordable with no compromise on performance.
Related Resource