Content Delivery Network Companies
Content Delivery Network Companies: Should You?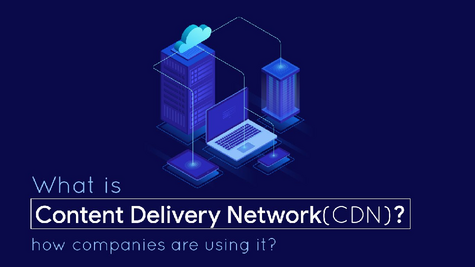 Content delivery network companies started out in the early 90s when demand for online content started to grow. The early content delivery network companies were ISP providers who caught on this need to have a remote server that will forward data to far-flung netizens with ease and speed, as if they are visiting the home website at a closer location. CDN hosting has evolved a lot, from simple delivery of media like videos and information on text, to cloud-based services like storage and SaaS. If you look at your company, do you think your enterprise goals and ambitions can be met through content delivery network companies, and their CDN hosting capabilities? Treat this article as a simple checklist whether you really need to talk to content delivery network companies, if CDN hosting is really a worthwhile endeavor for you.
Do We Have A Budget?
This is probably the first question your coworkers will ask. Getting content delivery network companies to perform CDN hosting for you will surely use up some bucks from the company piggy bank. These payments will not only include the supposed content delivery network or networks you will require, but also equipment and professional service of content delivery network companies. Professional fees are more often than not expensive, but the thing with content delivery network companies is that they may have specific packages that can cater to your needs of CDN hosting. There are packages that have different features, time intervals, and levels of service. In other words, content delivery network companies can adjust the extent of their CDN hosting for you.
Another option for you is free CDN hosting through open-source CDNs. If you or your IT team has coding know-how, you can reprogram these open-source CDNs to suit your specific company needs. There are a myriad of options when it comes to budget for CDN hosting, you just have to know which one will suit your enterprise's pockets the best.
Is Our System Ready?
You might be worried that CDN hosting might be heavy on your company's servers, that it could impede functionality on your end. Contrary to that, with the help of CDN hosting, your company's servers are actually given less load. Content delivery network companies will create CDNs that can handle the load of hosting, managing, and maintaining the content of your company website. As content delivery network companies build CDN hosting capabilities for your enterprise, you may also begin to transfer website capabilities to said networks. Your organization will have less load in your home servers, which will make internet capabilities a lot easier on your end. Content delivery network companies will work with whatever systems you have, so that CDN hosting will boost more than just company profit.
Who Will We Work With?
Let's expound on this question. Aside from getting to know the content delivery network companies who may work with you, it is also imperative to ask up to what extent they will work with you. It is important to get to know the people behind the content delivery network companies, because you will be handing over key company information in building CDN hosting capabilities for you. Company websites may contain information the company holds dear, like user passwords, client's credit card numbers, and so one. Will it be safe to just hand over these info to others?
While you should put extra effort on researching which content delivery network companies to deal with, one thing these content delivery network companies should represent is professionalism. They should know that their ultimate goal is for effective CDN hosting, and nothing else. After all, if they tamper with key company info, it'll be a ding on their performance and reputation among content delivery network companies. But one way to make sure that professionalism is upheld is by drawing a discernible line between you and the content delivery network companies you may want to work with. They perform CDN hosting as intended, and that's it.
Will it Work?
As a final note, let's ask this question. Will it work? What if it doesn't?
A good way to lessen the blow of the conclusion that CDN hosting is not for your company is by going through a trial period first. This way, you can track if CDN hosting does bring profits up, rake in new clients, and promote the organization further. Set up your trial period with content delivery network companies and ask them to meet up with you at the end if you are deciding to go ahead with a longer CDN hosting contract.
If CDN hosting does work, imagine the prospects it can bring for your company: more clients, better company image, closer steps to globalization in the 21st century. So calculate well if content delivery network companies are people you wish to give a chance to. CDN hosting just might be the solution your enterprise needs