Understanding the Benefits of a Content Delivery System to Your SEO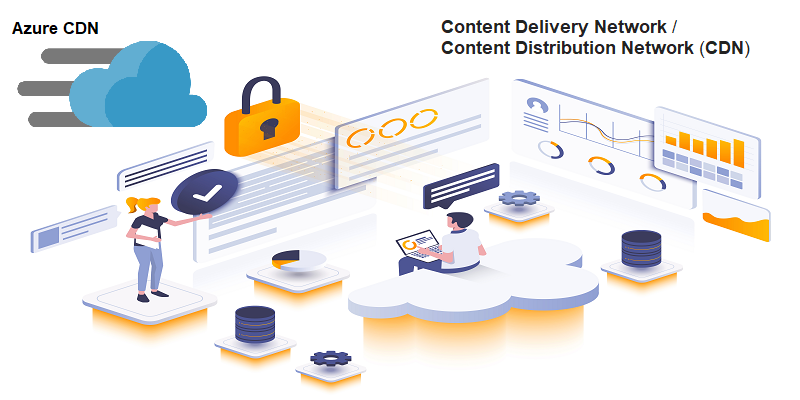 The objective of SEO is to achieve the best ranking on Google or any other search engine results pages. To achieve this, website owners need a robust backlink profile, powerful content, and a steady presence on social media. Still, there are some critical technical factors involved. Google requires website operators to structure their offers to ensure they are as search and user friendly as possible.
In this case, a content delivery system can assist with the technical part of optimization, especially in terms of loading speed and performance. Read on to understand how your search engine optimization can benefit from CDN.
Improved Webpage Loading Speed
A website's loading speed is a crucial ranking aspect for search engines. A fast loading website ranks higher than a slow loading one. A good content delivery system accelerates your website's loading speed significantly.
Loading Speed Could be Insignificant Sometimes
Sometimes a fast loading website may not have an impact on your website. For example, if you have a content delivery system server in Washington, users within the proximity of the city will enjoy excellent load times.
However, the load time will be slightly lower for users living in neighboring cities such as Philadelphia or New York. This difference should not be a cause for alarm because then, your content delivery network site will rank third or second instead of first. The situation could be different in other countries as well.
For example, if you have website users living in Germany, then their load speed will be similar to what they enjoy for local sites. Such a situation allows you to stand out among your international competitors and even sell better. With your principal server in Washington, what reason would you have to want to rank in a different country?
If you intend to expand your e-Commerce or are an affiliate marketer to that country, ranking better can have a significant impact on your sales. However, if your activities involve promoting local products, then such a feature would be less helpful.
A Content Delivery System Enhances Network Security
Content delivery network companies dispatch media files to you in HTTPS even if your site has no SSL (Secure Socket Layer) encryption. SSL is an approach to protecting network data transfer via encryption. Such a measure protects your website application from cybercriminal attacks and guarantees user safety online. Further, it will also improve your ranking on search engine result pages.
Downtime and Traffic Spike Protection
A content delivery system comes in handy to counter a possible downtime. Many times, your server could be incapable of managing a sudden traffic increase, which can deny your users access to the site.
A CDN is crucial when it comes to preventing that problem because it caches your site's static content at the edge servers. This consumes a huge amount of data from your origin server. With a huge percentage of resources getting delivered through CDNs, your origin server will not be overwhelmed. This makes your site more scalable with less effort.
You do not have to increase your hosting plan to accommodate more bandwidth, and this saves you money.
Enhanced DDoS Protection and Security
Today, many CDNs are specially designed to reduce DDoS attacks either by default through the CDN providers or from the dashboard. A content delivery system can be designed to reduce attacks assuring users of security. A content delivery system comes with various other security features, such as the ability to enable SSL and secure tokens.
Secure Tokens allow website users to outline a time frame within which users can access a URL. This allows the users to define how long they can access a URL before it can expire. Remember, the URL will generate a forbidden 403 error to people trying to access it post expiry.
TLS protocol (Transport Layer Security) is also a critical security aspect that CDN providers offer. Its principal objective is to provide data integrity and privacy among two connecting computer applications. Activating SSL on a content delivery network facilitates a secure connection among the edge servers and users.
Fast Indexing of Images
Google or any other search engine ranks images depending on various factors like their loading speed and Meta descriptions. A content delivery system facilitates the fast indexing of images on your website enabling it to rank higher. If you use images to drive traffic to your site, then such improvements will be beneficial.
Finally
Using a content distribution system accelerates a site that is designed to deliver content to users in various parts of the world. Apart from enhancing performance, connecting the gap between your visitor's location and the origin of their desired information is critical and beneficial to everyone involved.