A Free CDN Just Might be What You Need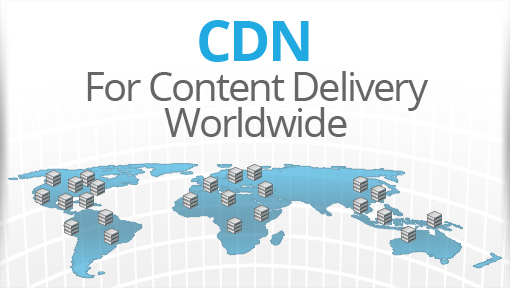 Harnessing technological advancements seems to be what everyone is doing nowadays. In the realm of business, means to forward enterprise goals alongside keeping the company above water when it comes to income is the goal in incorporating new technologies. Many global enterprises are harnessing the power of the content delivery network (CDN). Your business may also take hold of this innovation, and the good news is… you might not have to pay for it. Free CDNs can just be what you need to help boost your company in many ways. Free CDN services are available for you to look into. Let's talk about how free CDN hosting can be your gateway to the many benefits of content delivery networks.
Still the Basics
Any free CDN service should introduce you to the basic functions of a CDN. Free CDN hosting can still help you forward the content of your company's website to other reaches of the globe. Looking at different free CDN services, you'll see that caching functions, DDoS protection, and a globally-functioning free CDN hosting service is up for grabs. Also, getting free CDN hosting is still a better option than other free means to extend the reach of your company. While social media sites and web hosting capabilities may also come free of charge, like free CDN services, they may not be as safe. Social media sites are swarming with malware and hackers, and free website platforms aren't as safe, too. Remember that free CDN services are still in the care of the provider that houses them. Free CDN hosting is still as safe as possible because free CDNs also have security capabilities that their providers are keeping track of as well. With that being said, you get the basics out of free CDN hosting, which might be the minimum you need for your enterprise.
Test Run
Do you really need a CDN? The best way to answer this is to experience its functions in the least impactful way possible, and that is through free CDN services. Imagine spending for paid CDN services, then finding out that it's not really compatible with the needs and functions of the company. That's valuable business capital that went to waste without strategic planning you could have achieved through free CDN hosting. Free CDN services help you gauge if your company can indeed house the capabilities of a CDN and use its features well. If time comes that you don't need a free CDN service, simply let it go. But if free CDN hosting proves helpful, you can simply continue or opt for paid yet ungraded services.
Open Source
Another means to enjoy free CDN services is through the utilization of open source CDNs. Open source software can be coded and re-coded so that their capabilities can be modified to suit the needs of its users. Open source software has scalability and flexibility, so imagine having these features without the expensive fees of CDNs offered out there. One misconception about open source software is that they come 100% free, which is not the case for programmers that your company has to pay to edit out free CDN hosting capabilities. What is good about this option though is that you can personalize the free CDN to suit how your enterprise wants to utilize it. Also, in the long run, if free CDN hosting is not working the way you want it to, you may simply approach your programmers or other CDN professionals to rethink how the free CDN will function, and do the necessary changes after. This way, the free CDN service gives you what you need, and may give you what your company will need in the future. Open source free CDN services might do the trick.
Conclusion
CDNs are being utilized by many companies out there to promote better customer relations and business performance, and you can get the same benefits from free CDN hosting. Whether you want to look at free CDN services as means for trial or because of budget concerns, you'll definitely find it a worthwhile decision. There are a lot of service providers out there that can assist you with this, but you can go straight to BelugaCDN to immediately start your journey with content delivery networks, may it be free CDN hosting or other related services. Make sure to contact them real soon so that you can explore how CDNs can be of benefit to you.
What Should Consider Using A Content Delivery Network