How to get a CDN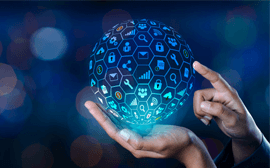 How to get a CDN and other important reminders
Getting CDN services for your website has become the norm for most website owners who are determined to leave their mark online. Competition has become so tough, that expanding your digital market seems to be the only solid way to guarantee you establish an audience. This is why Content Delivery Networks (CDNs) are trending now. But knowing how to get a CDN should only come after understanding what it's for.
What's the big deal?
At the rate of how things are turning out online, it's safe to many websites would crash and burn without CDNs. These digital delivery platforms empower the majority of websites to work smoothly by evenly distributing their content to several (mostly global) markets all at once. That means a website's web host origin is no longer in charge of having to accommodate each user every time a site visitor accesses a website.
Here's a clearer picture: when your website is hosted by a web host whose origin server is based in Houston, you can bet that your site's visitors from Australia, the Philippines, and even Vancouver wouldn't be able to visit your site as quickly as your users who live in, say, Louisiana or Georgia. Your site's users who are farther from your origin server will experience stronger, more evident latency—the time it takes for websites to load completely.
When you sign up with BelugaCDN, however, you can choose which servers you'd like your content to be stored in and your site's data is cached and distributed evenly to your audiences. You see, these servers (or Points of Presence) are situated in various parts of the globe; so you can be confident that when someone from India, London, or New Zealand visits your site, they all get to consume your media at the same speed and quality. BelugaCDN has a good number of servers around the planet so your international and more distant site visitors are sure to be kept in the loop with ease. We have 28 global POPs and 9 SuperPOPs so you can say we've got you covered!
Is it simple?
BelugaCDN has one of the easiest user interfaces in all of CDN Service history. Once you open our site, a "sign up" clickable in blue calls out to you in the upper right screen corner and all you need to do is fill out the form the way you would with a Facebook account. After that, everything else is simple and comprehensive. If you'd like to find out how to get a CDN with us, there's an easy-to-digest tutorial in this link so feel free to click away!
Does my website need it?
Knowing how to get a CDN is simple. Knowing when to get it, is another story. The answer depends on how your website has been doing traffic-wise. How much traffic does your site get? Who is your primary audience? Where is your audience situated in the globe? Is your website media-heavy (meaning are there plenty of pictures and videos and files)?
CDNs are perfect for websites that cater to plenty of users from all around the world all at once. Whether you sell things online or publish blog posts and pictures, a CDN is helpful in more accurately serving your users and saving money. The science is simple: when your web host origin produces heavy bandwidth, you're charged more. But when you have a CDN support your website, these CDNs take care of your distribution so your web host generally has more space to breathe and do what's designed to do: store your content. CDNs then only transmit your data to the rest of the world.
Usually, the industries it impacts the most are ones from the following:
e-commerce: eBay is a fantastic example of an online empire that uses CDNs. Because how they make money is done mostly online, their website(s) have to always be consistently available to their users. Online shoppers depend on a product's pictures, reviews, and specifics before they make a purchase—so every web page has to be readily accessible. When your site shares a premise, it's your obligation to make sure your site loads quickly; otherwise, you're bound to lose your users to your competitor.
Banking — financial institutes are another perfect example. Online banking is growing and more people are turning to their phones to deposit money and transfer funds. As such, it is an obligation of financial agencies and banks alike to always, always be online. One glitch could be costly, both figuratively and literally. When people depend on the internet to move finances, you can't afford to not deliver. Ditch a free CDN and consider only the best CDN Service for feats like this to guarantee overall success..
Learn more about how to get a free trial with BelugaCDN now!
How Content Delivery Networks Work
Related Resources