What Is Spdy CDN?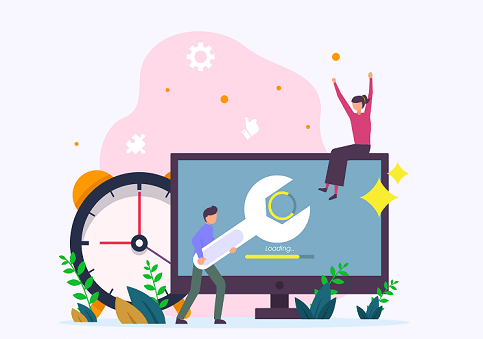 "You snooze, you lose" has never proved to be even more true in today's context. From dating to grocery shopping, people are making sure they're needs are met at the tip of their fingertips. Anything that lasts longer than it can almost immediately takes the backseat. This is also why business leaders have never been more inspired to deliver quality goods in as quickly as they can—and Spdy CDN is a prime example of how entrepreneurs are taking control of their digital expeditions.
For this article, we're defining what exactly is Spdy CDN and explaining why tons of developers and non-IT people alike are running Spdy tests of their own.
Spdy Test: What Is It?
Before we dive right into the explanation of what Spdy CDN is, know that Spdy CDN isn't a singular digital product. You won't find it in software stores or e-commerce websites. To begin, Spdy CDN is made of two digital technologies—Spdy a networking protocol and CDN, an acronym for Content Delivery Networks.
As most sites are expanding and coming up with more riveting and engaging content, the time it takes to load web pages in full is entirely reliant on browsers. With the challenge of uploading and receiving information on the world wide web becoming more difficult due to how heavy media has become, Google resorted to making Spdy. But what exactly is it?
According to Pubnub.com, "the SPDY protocol was developed by Google to aid in efficient data exchange, especially as websites continue to grow more robust. An application layer protocol for the web, SPDY was developed to address a number of challenges of web development."
Unfortunately, however, Spdy is dead. Nevertheless, during its height, tons and tons of people were obsessed with running Spdy tests to see how accurate and effective the protocol was. Back in 2012, there were hundreds of tutorials that helped people run a Spdy test, just to see if the way there were approaching it caught up. It's worth noting, though, that Spdy existed to do what CDNs consistently do now, anyway—reduce latency, no matter the web data.
This is why learning how CDN works come in handy. You don't need to be an IT expert to understand that it takes a village (metaphorically, at least) to deliver web content. You see, how CDNs work is simple: they're made up of a cluster of servers found in various parts of the globe. In turn, these servers help cache and distribute web data to global users, or the users nearest them. Understand that every website and app have web host origins that are based in one part of the globe. For users who live near that part of the globe, wherever that is, loading web data—be they, videos, images, or blog posts—shouldn't be a problem. However, for users who live on opposite sides of the world, this could pose a problem in speed.
This is precisely why CDNs are crucial when it comes to running a website and building a brand. You want your site and business to be associated with good experiences, whether in physical retail shops or in the digital space. Additionally, knowing how CDN works also helps you make better, informed business choices when it comes to maneuvering the digital realm.
How CDN Works: Why Locations Matter?
When looking for a CDN provider, factor in where your primary global markets are. Is the majority of your digital market in Asia, Europe, Other America? This helps you find the best CDN for your site or app. For instance, here in BelugaCDN, we have 28 Global PoPs and 9 Super PoPs that are guaranteed to confidently deliver your data with ease.
Once you know which countries and regions your site and/or app need to be strongest in, look for providers that have data centers in those locations. Again, don't forget that the primary purpose of you signing up with a provider is to hasten the loading speed of your web pages.
How CDN Works: Why Pricing and Customer Service Are Crucial?
Customer service is an important aspect of any given product or service, but more so with CDNs. Once you sign up with a provider, you give them full access to distributing your data. When this happens, you'd need a credible team to be accountable should anything unplanned happens. That being the case, find out what a provider's customer service terms and conditions when shopping for CDN companies. Access to customer service departments can vary per provider.
Pricing is just as important. Know that, because of the rise of CDNs, pricing has also become very dynamic in that there are no rates for almost every business scale. Whether you be as big as Netflix or as small as your neighbor's local cupcake store, you're sure to find a CDN provider that meets your needs. Look for a provider that extends transparent rates. When your business belongs in the startup space, you're better off with a provider that offers per-usage deals rather than customized contracts.