Top 10 CDN Providers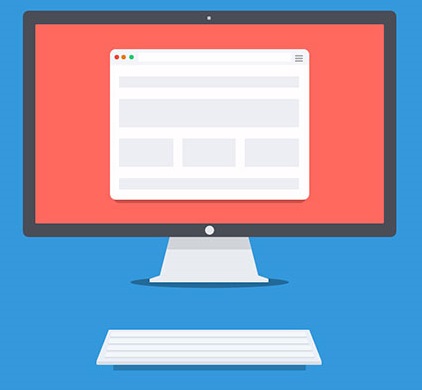 Because there are now plenty of articles that define what it is, we'll break it down into comprehensive parts so it's much easier to understand.
Are you ready? Here goes.
The internet is, more people are depending on cloud technology to expand their brands. Whether personal musings or massive, corporate efforts, almost everyone relies on the world wide web to get things done. So if you're about to buy CDN, but you don't exactly know which provider meets your needs most effectively, let's look at what the top 10 CDN providers have in common. And while we're at it, we'll come up with a CDN Pricing Comparison in 2022 guide to make it easier for you, too.
Top 10 CDN 2022
There are various choices in the industry, some are free, and some are paid. And here will introduce the Best CDN service in the industry which are reliable and affordable, unranked
BelugaCDN | High-Performance IPv6 CDN

Akamai Content Delivery Network

Aryaka Global SD-WAN and SmartCDN

Alibaba Cloud Content Delivery Service

BunnyCDN - Simple, Powerful, Fast CDN

CDN77 Content Delivery Network

CacheFly - global throughput CDN

CDNJS - FOSS CDN for web related libraries
Here are what the 10 CDN providers have in common
Before you buy CDN, consider a provider's technology
This is a feature that demands no further explanation as to why it's important. First off, the concept of CDN is hinged on efficient content delivery. You'll want to make sure that your provider of choice can effectively accommodate all of your web data needs, be they static or dynamic content or live video. Know that every business and industry requires different things, so there is no one-size-fits-all approach to this. The features your competitors might need might not always be what you need as well. Still, determine whether or not a provider has the capacity for small and large file delivery, Anti-DDoS, video on demand, and private CDN—all of which are well within our competent services range.
If anything, the top CDN providers heavily bank on their inventive tools because that's how they remain on top. To digitally eliminate the proximal distance between a site's web host origin and your visitor's edge servers, providers have to have reliable machinery to store and cache and push or pull web content. They're also called to be present in a variety of areas to better cater to users all around the planet.
All the top 10 CDN providers value customer service
This is a must that's uncompromisable. While it's true that there is a staggering increase of those who buy CDN, not every single website owner can afford to hire an IT team, nor does every entrepreneur have a tech department at their disposal. As a result, many of those who care to look at a CDN comparison guide is on their own. In other words, the need to contact a dependable customer service team is enormous many times. Because CDNs are elemental components in businesses today, digital or physical, one can't afford to not have CDN services working. After all, that's why people buy CDN, to start with—to reap the many benefits CDN brings to the online table.
That established, ask a provider how accessible their client support team is. What are their work hours and how soon do they respond to queries and emails? For urgent matters, do they have a phone line you can reach out to? The top 10 CDN providers are big in this department because they know and value how meaningful their client's businesses are. Check reviews before you buy CDN. Conversely, customer service is one of our strongest feats. When you sign up with us, you're sure to be kept updated and never out of the loop. It also helps that our user interface is one of the friendliest among the top free CDN providers. With us, you know you're in good hands.
Include pricing in your CDN comparison list
The top 10 CDN providers are reasonable with their pricing, but not each one of them is transparent about it. At present, there are two ways CDN clients are billed: customized contracts and per-usage bases. The primary differentiator here is how bundles and bytes are priced. The higher your traffic is, the more bang for your buck CDN becomes. That mentioned, include in your CDN Pricing comparison 2021 chart what the GB and TB capacities are for every provider. How much should you pay for the excess and how large and friendly are these data caps?
For startups and beginning businesses, it's usually best to pay only for what you use. This spares you from getting surprised at how much you need to pay and you're better informed and kept in the loop. One of the many favorite things our clients like about us is the ability to cancel anytime. Whereas many of the top CDN providers have contracts you can't opt-out of until the finish line, we give you the opportunity to up and leave should you feel the need to.
At the end of the day, what's best for everyone else might not be best for you. To reiterate, each enterprise is different, so before you buy CDN, know what features are most important to your brand and include that in your CDN comparison guide.
Related Resources