Unlimited CDN – Cheap and Reliable Alternatives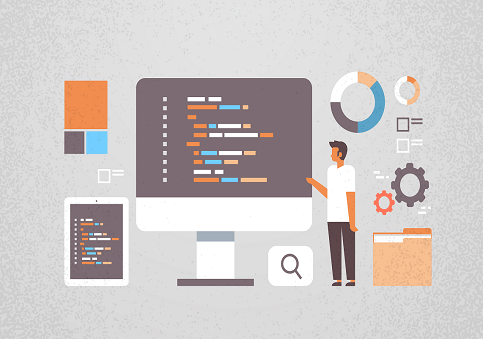 Content Delivery Network is an excellent solution for improving a website's speed, reliability, and security. It's also one of the most sought-after solutions for portals with a lot of static content. Larger platforms (especially streaming services like Netflix) turn to CDN for optimizing content delivery. However, many website owners are looking for the cheapest way to boost their site. Hence, the popularity of unlimited CDN.
However, it would be best if you understood that unlimited CDN is not quite there yet (in the full meaning of the world). What is it, exactly? BelugaCDN can tell you everything about it.
Keep reading to find out about the most reliable and cheapest CDN service for your portal!
What is CDN?
A Content Delivery Network (CDN) is a system of server nodes (also known as edge servers) located in different locations. The purpose of that system is to download and store parts of data from your website. This way, people from around the world will access the heavy information from the nearest node instead of the primary server.
Why is this type of service so useful for website owners nowadays? If you take an average web page size, you'll see that it has increased by almost 500% since 2010. Nonetheless, the users don't want to wait for a page to load longer than 3 seconds.
According to statistics, every extra moment of load time can cost about 7% of conversions. Speed is even more crucial for online shops – poorly performing websites are the reason for approximately 3/4 canceled online purchases.
That's what drives most website owners to buy CDN service – to make every millisecond count.
In addition to that, Content Delivery Network offers other benefits, like:
Improved security and content protection
Better SEO optimization
Increased server stability
Money-saving (due to compression and lower bandwidth usage)
What is an Unlimited CDN?
Unlimited CDN is a type of service that allows you to store and manage limitless amounts of data. However, the technology is not there yet for that to happen.
You may have seen some CDN providers who claim that they can provide unlimited CDN. But you should understand that you won't get a genuinely unrestricted data – there is always a cap.
But you shouldn't get upset. There is an excellent alternative for unlimited CDN that's definitely worth your attention.
What is the Best Alternative for Unlimited CDN?
Instead of grasping for the impossible, we recommend opting for cheap CDN service from a trustworthy provider.
A good vendor can offer scalable pricing plans and a variety of features for a low price of admission. Want to get a reliable service for under $1 per day? Keep reading until the end to learn how.
How to Get the Best Cheap CDN Service?
As we already mentioned, there are many providers with nearly unlimited CDN. But how do you pick a proper company for a reasonable payment rate?
Here are the things you should factor when choosing a cheap CDN service:
1. Global reach
The more server nodes your provider has – the better your site will perform in various parts of the world. Getting a provider with servers worldwide is essential if you strive to maximize your online reach.
For example, Beluga CDN has over 37 POPs all over the world. With us as your provider, users around the globe will have a smoother experience with your website.
2. Cyber-security
Uptime is extremely important for online businesses and entrepreneurs. That's why you need to ensure that your potential provider takes good care of content protection.
Aside from DDoS attacks mitigation, BelugaCDN offers features like hotlink protection, flexible key & proxy authentication, as well as other tools for securing your platform.
3. Customer service
How fast can your provider react to urgent issues? Always check the provider's response times and working hours to make sure your problems can be addressed in a timely fashion.
4. Provider's track record
Point your attention to the feedback of other clients. We recommend searching online and checking various review sites to determine if your potential provider can meet your expectations.
BelugaCDN: Best Alternative to Unlimited CDN service
You shouldn't expect the impossible from a Content Delivery Network. That's why instead of looking for an unlimited CDN, it's better to reach out for a reliable provider with scalable tariffs.
With BelugaCDN, you can get access to innovative and reliable CDN services for cheaper than $1 per day. What if you need to buy additional data? With us, you pay about 1 cent for each new gigabyte.
Are you interested in enhancing your website performance with our affordable solutions? Then, feel free to drop us a line!