The Next Best Thing to Unlimited CDN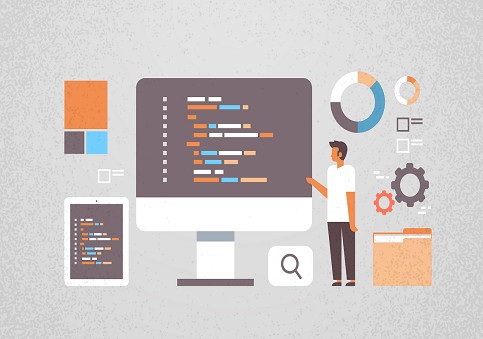 The internet has become a vast haven for businesses, social interaction, entertainment, corporate activities, and consumerism. That being established, Content Delivery Networks (CDNs) have risen to irreplaceable importance. So much so, that the cloud content delivery technology now handles over half of the entire online space! That said, its easy why plenty of people may think that unlimited CDN is the prime solution to reducing latency and reaching more markets. But unlimited CDN isnt available yet.
If youre reading this article in search of providers that offer unlimited CDN, this isnt it, mostly because that feature isnt entirely possible yet. However, this write-up explores the number one alternative to unlimited CDN. If youre curious as to what it is, keep reading!
Heres something that might surprise you, cheap CDN or pay-as-you-go CDN is often the best solution to resorting to unlimited CDN. If you look around online, youll find that there tons of essays and blog posts saying how even the providers that claim they extend unlimited bandwidth dont actually do so. The reality is, unlimited CDN is really just a generous amount of bandwidth thats extended by providers. The term unlimited isnt exactly the most accurate.
That being considered, cheap CDN is the best way to go if youre looking for a provider that offers simple CDN solutions generously but on a budget you get to justify. If youve done your research, you know that the most popular providers around arent always pay-as-you-go CDN providers. While fixed contract arrangements work for several businesses, that clearly wont work for smaller enterprises and humble startups.
The Unlimited CDN Alternative Is Cheap CDN
Dont get swayed by how many Points of Presence a provider has. Often, when youre still starting out, your business isnt going to need every single PoP or data center connected to a provider. Determine which places your intended markets live in and ascertain if cheap CDN providers also have a strong presence in where your business needs to be digitally. Pay-as-you-go CDN is a great alternative to expensive CDN services posing to be unlimited CDN, simply because traffic isnt always consistent. Paying only for what you consume helps you save a good deal of company money. And even when you exceed certain levels of bandwidth, pay-as-you-go CDN extends more affordable rates than providers that offer only fixed contracts. Whats more, with a cheap CDN like us, you won't have to pay extra for canceling your subscription.
What to Look for In Cheap CDN?
Determine your web content
Whether cheap CDN or not, one of the very first things you need to consider is your web data. What kind of media does your site have? Will your site need dynamic content delivery and large file delivery? Is the nature of your brands digital home more inclined to generating video-on-demand or live video content? These aspects are important for you to find which provider best meets your needs. If any of the features mentioned above are what your website needs the most, you can be confident that we can offer them to you with ease.
PoP
As mentioned, knowing where your digital markets are the most is crucial in selecting a CDN provider. Pay-as-you-go CDNs are a dime in a dozen, but cheap CDN providers that have locations in places your site needs to be strongest in the most is an even better deal. Look for a provider that has data centers where your audience is.
Customer service
If youre new to the whole content delivery network technology, youd want to make sure that you have a credible team to turn to when things get tough. Remember that when you sign up with a provider, cheap CDN or otherwise, your web data will now be made available in a ton of servers. Should you have a drastic concern about anything relating to your site and the media thats available in it, being able to easily reach a back-office team is assuring. After all, branding is everything nowadays. One glitch on your website or your web data could ruin your brand forever. Be very careful with which provider you end up signing up with, and always factor in what level of customer service youre afforded.
Overall, unlimited CDN is but a dream to many web developers and website managers alike. But since no provider offers that yet, you can choose to sign up with a provider that extends reasonable CDN services deals. If youre thinking of going the pay-as-you-go CDN route, wed love to hear from you.