What is CDN URL?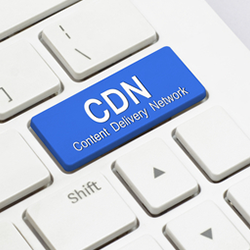 The heavily searched keywords we'll be breaking down today is the phrase: what is CDN URL?
Before we dive right into the answer, let's first acknowledge how the internet age has come a long way. Because of the advent of the world wide web, there are plenty of things we no longer have to do physically in the real world as the digital space has taken these activities in like their own—cases in point are shopping, renting movies (because we now stream them), and paying for bills.
Because of this major societal shift, companies and entrepreneurs are now pouring much of their efforts and laying their best cards in making a name for their brand online. But as you would have already guessed, branding is never an overnight tactic. It is a strategy that involves having to cultivate an experience worthy of positive and natural hype. Loading speed is one of them.
For several site owners, a huge problem could be when distant visitors open their site online and it takes a while to load. This may seem like a trivial concern, but those who run businesses and manage websites know that slow loading web pages can translate into a loss of substantial money. No one lingers on a website that takes forever for its content to appear. When you sell products and services online, how does that benefit you?
This is where a Content Delivery Network (CDNs) comes in. CDNs are a bunch of servers placed in strategic locations in many parts of the world to better serve a website's visitors. That means, sites that are supported by a CDN are guaranteed that their international site visitors experience the same loading speed and content as those who are a lot closer to where the login host is—the physical "home" of a site online.
CDN integration: What is CDN URL?
Before making sure that your CDN has been properly established, examine whether or not your Framework's CDN integration application or CMS is in place. Integrating your application with CDNs result in many things, but usually, CDN providers provide a ton of step-by-step guides.
Once you're sure each step of the integration journey has been followed, see if the CDN is carefully and accurately website-integrated. There are select ways to examine this and taking note of which URL you used while integrating your site can be helpful. Usually, there's a zone alias and a default sone URL. Determined what you used. A zone alias will look something like this: CDN.yoursitehere.com while a default zone URL could appear less cohesive: site-1c6d.xxcdn.com.
To beginners, this can be overwhelming and confusing, and so don't hesitate to contact your CDN's customer service hotline should something not go right.
Caching Content on Your CDN: What is CDN URL?
Once you're sure your site is ow fully associated with a CDN, you'll also want to make sure if it automatically stores new site updates; meaning, it immediately caches content. In many situations, when a content-length header is nowhere to be found, there's a huge chance that the CDN won't store your updates, translating to an X-cache. While it's already been integrated, likely, it won't boost your site loading speed if this is the case.
To make sure it is storing updates and caching content, take a look at the HTTP headers of a static to assess to guarantee that it's responding with a HIT.
Things to remember: What is CDN URL?
To access the URL of your CDN easily, utilize a global variable.
A CDN variable should prefix the URL of your resources.
To determine the CDN variable, utilize configuration files.
Don't forget to let your CDN automatically get your content and media from your origin server.
Classify your resources into a version directory to invalidate them.
Use a URL Rewrite to spoof the versioned directory.
Within a configuration file, keep a version number so it's easier to organize.
At the end of the day, each CDN provider generally has slight differences in how they're integrated into your site. While checking on their caching features and site integration may be similar from one provider to another, it's best to ask for comprehensive guides from your CDN provider of choice to streamline processes. If you've exhausted everything yourself and are still unsure, reaching out to your provider's customer service should be fine.
Interested in seeing what BelugaCDN can do for your company? Get a free trial and find out for yourself!
Related Resource