Best affordable CDN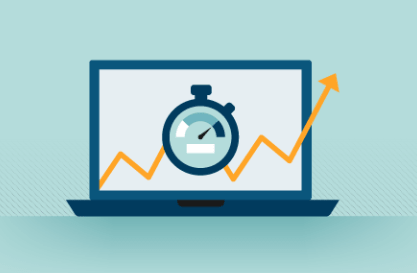 Often, we think that whatever is the most commercially successful is the best. If you see and hear about a certain brand way more times than you do of its competitors, you can be persuaded to think that it has to be the cream of the crop. When you do your research, however, you'll realize that's not the case all the time. The same thing can be said with Content Delivery Networks (CDNs). The best affordable CDN isn't always the most visibly advertised or talked about, yet it can still be a client's cheap CDN of choice.
Whether you choose only a CDN free trial or choose to sign up with the best affordable CDN, there are a handful of things you need to consider when shopping for a provider. Given that the CDN market has become saturated with deals and figures, it's important to know what exactly to look for.
Here's what you need to consider when looking for the best affordable CDN
Reach and locations
A CDN free trial is helpful, but it can only get you so far with your brand. While it does have many benefits and you're able to assess how certain providers fare with their promised technology, signing up with a provider cements everything in that your time with them can be as long as you choose for it to be. That said, finding out a provider's locations is necessary. Once you know which places your web data has to load quickly, making sure your provider of choice also has Points of Presence (PoP) in those regions is vital.
When you sign up with the best affordable CDN, your users no longer get your web content from only your host origin. Cheap CDN, or basically CDN in general, makes your web data accessible in multiple servers. This is so your website visitors, wherever they may be in the globe, get to access your content much more efficiently. When your web content is stored in a cluster of servers in many parts of the world, this reduces the travel time it takes when a user requests for data to when it actually loads in full. For instance, here at BelugaCDN, we have 28 reliable PoPs and 9 Super PoPs your website can count on. That means, wherever your primary markets are in the world, there's a high chance we can reach them and improve their browsing experience with you. Click this link for a complete list of our locations.
Transparent pricing
Several providers offer a CDN free trial and as mentioned prior, this is often a smart thing for business leaders and web developers to do. Still, before signing up, it's best to determine whether or not you're willing to pay the price the provider extends. Otherwise, experiencing their services only with a CDN free trial proves futile if you don't intend to use their services once the trial is over. Many providers go about CDN pricing in two ways: personalized negotiated contract and pay-per-usage arrangements. Cheap CDN is usually the latter. Bigger, more tenured providers offer the first one. This deal works for plenty of companies, but pricing may drastically vary, depending on a client's future needs and bandwidth. It can be difficult to find out exactly how much you'll need to pay unless you sign up.
BelugaCDN offers the per-usage model. rates are based on per-GB and usually become cheaper as the volume increases. For plenty of clients, this can be their version of cheap CDN, if not the best affordable CDN pricing strategy. This arrangement works more than the first one for several developers simply because rates here are much more predictable and easier to budget. As with many things in technology, there is no one-size-fits-all approach to what kind of pricing best works for businesses, so find out how your provider of choice goes about their fees and rates.
Customer service
Last, but never least is a business component that calls for no justification. Content delivery networks may have been around for quite a while, but not everyone knows how to use them. The best affordable CDN provider makes sure even non-IT experts can run CDN features smoothly. If anything goes wrong, it's important to know you have a credible team of experienced professionals to help you. Different providers have different arrangements in terms of access to their customer service team, so find out if their arrangement works for you. Remember that when you utilize a CDN, your provider now takes care of your web content—something you need to be very careful about.
Points of Presence
Because the primary intention of CDNs is to lessen, if not eliminate, latency, you'll want to find out where their locations are. But before that, establish which places your digital markets are. Is your brand presence growing in Australia? What about Tokyo? Are British consumers just starting to get to know you? Determine where your website needs to be strongest in and then ask a provider where their Points of Presence are. This helps narrow down your choice. Here in belugaCDN, we have 28 competent global PoPs; that means wherever your audience may be in, there's a high chance we can reach them. Check out where we are in this link.
Why cheap CDN is the solution
It's true: you do get what you pay for. But what exactly do you need? There are a handful of providers that aren't entirely cheap CDN, but they lead many packs. It's critical to note, however, that the many brands these big providers partner with are multi-billion dollar companies with so many things on the line. For several startups and medium-scaled businesses, the case may be different. Over are the days when cheap CDN barely complied with the minimum. For example, a quick visit to our customer reviews page shows you a list of great comments from our clients. Nowadays, because of inventive technology and a wider set of resources, cheap CDN such as us can now heavily compete with CDN leaders.
If you have simple CDN requests and needs, give us a call!