Best Free CDN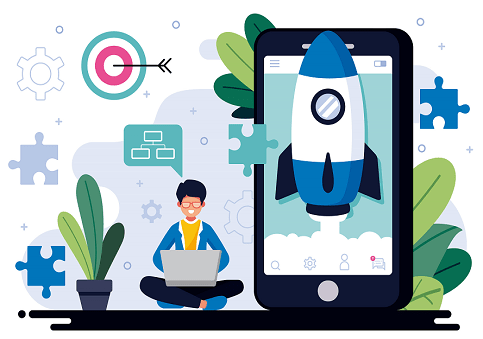 How large is the internet?
Different sources have different answers, but one study claims that Google, Facebook, Microsoft, and Amazon alone already collectively account for 1.2 million terabytes and counting. That only means the actual size of the world wide web is much, much bigger and vaster considering that Youtube, Netflix, and Dropbox aren't even in the picture yet. The digital space is growing and it's become imperative for marketers to resort to Content Delivery Networks (CDNs) to make sure their web content is received efficiently. That being the case, how helpful are the best free CDNs?
If CDNs are, indeed, the solution to conquering web traffic and online noise, is singing up with the CDN provider a promising idea?
For this article, we're defining what exactly the CDN is, why it's better to buy CDN, and what to look for when shopping for the best CDN for Wordpress.
The old saying, "you get what you pay for" rings very true until today. It's even more true in the case of Content Delivery Networks (CDNs). Nowadays, it's impossible to reach your target market digitally if your website isn't quick and functional. Best believe that your site is taking the backseat if your web pages load slow. When your site is finally live online, you don't just compete with your contemporaries. You compete with every other website there is. That being the case, what exactly is the best free CDN?
For this article, we're talking about whether the free CDN is worth it, why you're going to need to buy CDN to improve your users' browsing experiences, and why cheap CDN can be the solution to your business needs.
Let's start!
What's the Best Free CDN?
For many clients, the best CDN can be cheap CDN, but as with everything else, the best usually differs depending on business scale and needs. For example, it's easy to believe that providers with the greatest number of Points of Presence are the best. It's easy to invest and buy CDN straight away from content delivery companies that accommodate the world's biggest brands. What plenty of entrepreneurs forget to think of, however, is that not every website demands the same level of exposure. For instance, your dog grooming website might not need the competitive worldwide coverage Netflix calls for. There's also an extremely high chance that your car vulcanizing blog site may not require the speedy connection Facebook demands. These are basic things, but these are also things business leaders and website owners should remember. Before you buy CDN, consider cheap CDN first because, many times, your site needs can be met by smaller providers.
Furthermore, the best CDN usually come from providers that can offer compression, Image optimization, caching, uptime monitoring, traffic stat and weekly reporting, and above all else, enough reach to your global market. There are a ton of CDN providers, but not everyone providers free CDN deals. Many times, these providers have trial periods, but only for a month. If you're interested in seeing how we fair with your website, sign up for a free trial with us now!
We don't have one answer for that simply because website needs differ from one another. Depending on what industry you belong to and which demographics you cater to, your website could have demands not every other website will call for. Still, there are a few basic features that are helpful to any given website. So essentially, the best free CDN should at least have things like IPv6 support, uptime monitoring, instant purging, caching, and the capacity to access real-time statistics.
But even the best free CDN doesn't guarantee improved website security—something you'll need to put a premium on when you're determined to market your business and your website as thoroughly as possible. A quick Google-search can whip out dozens of lists telling which provider you can sign up with, but ultimately, the CDN features are limited by nature.
Why Best Free CDN?
Because they're free. While they do offer aid to some extent, you can't expect quality CDN services if they're free. Accountability can be limited, too. So when you call customer service, there's a high chance you won't be prioritized.
Why it's better to buy CDN
Here at BelugaCDN, we'd like to say, though, that, to a certain degree, we may actually be the free CDN. We, do, after all, have a free trial period. All things considered, it's almost always better to buy CDN instead.
"But why would I pay for CDN when I can get them for free?" you ask?
Because premium services demand money. Fortunately for you, the best CDN doesn't have to be expensive. As a matter of fact, that's precisely what we stand for. We have dozens of competitors that extend CDN services similar to ours, but we're able to offer them at a fraction of the price! A quick scroll through our homepage will reveal how much you can save when you buy CDN with us!
When you buy CDN, you're presented the complete CDN package, have direct access to premium customer services, and have a guaranteed, expanded global reach.
What Do I Consider When I Buy CDN?
There are many things you should always factor in when you're shopping for CDN providers. Regardless of how big your business is, the top two elements that make a CDN provider are the same.
#1 Reach
The whole point of signing up with a provider, cheap CDN or otherwise, is so your web data reaches your digital customers much faster. The very essence of CDN is to reduce latency in the first place. You'd want to make sure you sign up with a provider that has data centers in regions and countries you need your website to be fastest in. For example, when you know your website has a huge German following that also drives your business massive revenue, you'd want to make sure the provider you sign up with is in the area. Otherwise, if you buy CDN and it doesn't serve that purpose, you could be wasting a lot of money.
Because of that, you need to know where your primary foreign users come from. You could also just be in the States, but have a huge following in different areas, too, so you'd want to weigh in on that, as well.
#2 Customer Service
Not every business has a large IT department that can take care of and oversee CDN concerns. As a result, being able to run to a credible team of experts can be assuring. Remember that when you sign up with a provider, your web data is placed, stored, and cached in their servers. Should anything go wrong with any of those servers, your website could be affected. This is precisely why you need to know what extent of access you have to your provider's customer service. consider, too, what other people are saying about how providers treat their customers. Are they reliable? Are they available during hours your business operates? Do they have a chat department, or do they accommodate only calls? things like these matter greatly.
The best CDN for Wordpress
There is no one-size-fits-all approach to any website so it may be challenging to say which provider, in particular, offers the best CDN for Wordpress. Still, like the best free CDN, there are elements we can consider to factor in what a Wordpress website will need.
For one, the best CDN for Wordpress should have an expanded global network, covering locations the website will need to be strongest in. While it can be tempting to sign up with a provider that has hundreds of Points of Presence around the globe, ask yourself first if you organically need every single data center these providers have. One of the reasons many CDN providers price highly is because of the number of locations they have.
For instance, here in BelugaCDN, we have 28 Global PoPs and 9 Super PoPs you can take advantage of. Find out which countries and areas your website needs to perform best at and take it from there. The best CDN for Wordpress can depend on where a provider's locations are.
Responsive customer service also helps define what the best CDN for Wordpress is. They can have the most number of PoPs around the planet, but if they're unable to help you with our concerns, your Wordpress site could still potentially suffer. When shopping for providers, determine what level of access you're granted when it comes to customer service. Find out what other people are saying about a provider's customer service, too. This should help you find out which provider could suit your Wordpress site best.
Conclusion
Overall, theist free CDN can vary depending on your kind of business and your website's needs. Just don't forget that you get only what you pay for, so be extra careful with which provider to sign up with and know exactly what terms and conditions they present you, on top of the extent of services they can extend your website.
Sign up with BelugaCDN for a free trial today!