CDN Performance Measurement
CDN performance measurement strategies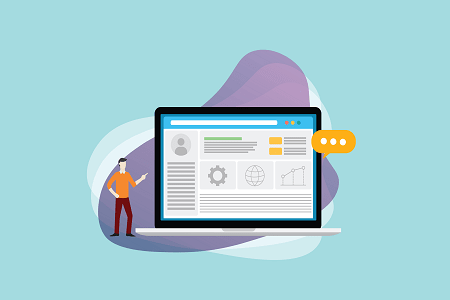 It's no secret that Content Delivery Networks (CDNs) have turned out to be one of the biggest backbones of the internet today. So much so, that more than half of the entire world wide web is managed by CDNs. Leaders behind strong digital spaces now acknowledge the growing presence of internet users, and as a result, have become more driven to reaching as many markets and individuals as possible. That mentioned, CDN performance measurement is one thing both entrepreneurs and web developers always examine.
Given how the content delivery market has also grown to be dynamic, leaders are now more cautious about what components to include when drafting a CDN comparison list and which CDN hosting provider best meets their business' needs.
If you're looking to explore a few solid ways to run a CDN performance measurement drill, this is for you. For this article, we'll also help you define what perfect CDN hosting is and what not to forget when coming up with a CDN comparison chart.
CDN performance measurement: tactics you can try
Monitor synthetic transactions
Monitoring synthetic transactions make use of real-world browsers and emulators to assess predefined requests of data from various geographic locations. While this is a solid attempt to examine a user's browsing performance as closely as possible, a few inconsistencies may also arise from this strategy because it doesn't accurately take the requests from where your markets actually are. This CDN performance measurement serves as a quick solution only if you're looking for loading speed estimates, but not specific figures.
Performance benchmarking
One of the easiest ways to determine the speed of your CDN hosting is to check its performance without it. This may be a lengthy process, but it can prove to be an effective CDN performance measurement. You're going to have to make the necessary infrastructure shifts to your website's configuration to get this done. When your web server is dealing with user requests without CDN hosting, assess your site's load times. You can then benchmark your site's performance. This also helps educate you on how much traffic and load your origin can manage, another crucial metric that deserves to be factored in a CDN comparison list. After you've determined your web server load threshold and website speed, you can undo the infrastructure shifts you performed prior and run the same CDN performance measurement assessments. Your site should then have improved results.
Online tools
Perhaps the easiest way to come up with a CDN performance measurement is to use online tools. Plenty of CDN hosting providers have their own CDN performance tests, but if you're looking to get results from a third party digital instrument, CDNPlanet's CDN Performance Checker tool is a promising solution. You simply copy-paste the URL of the web page you want to be checked and then press enter. It'll then provide you a list of the results you're looking for—and at different locations at that!
Overall, a site's CDN performance assessment is important to determine whether or not your CDN hosting really does its job. At the end of the day, the goal of your website and business should always be your users' browsing welfare. Considering how fast people want things to be today, speed has now also become a currency.
CDN comparison: what should I consider when looking for a CDN?
Being able to whip out an accurate CDN comparison list is vital to your website's collective success. It's easy to just sign up with a provider that's tenured, well-loved, and popular. And while that isn't faulty in itself, best remember that different clients and websites have different needs. That being the case, what's best for several websites—accounting their exposure, reach, and industry—might not be the most suitable for yours.
Locations – dozens of CDN providers have hundreds of Points of Presence around the globe. And although that's a noble feature to have, not every website will need to be visible all around the planet. Business sizes vary, too. That said, in your quest for CDN comparison, determine which regions and countries you need to cache your web data to. Find out which places your primary markets are in, then you can take it from there. For instance, here at BelugaCDN, we have 28 steady and credible Points of Presence. Feel free to check the map here. Are they in Tokyo? Palo Alto? Frankfurt? Wherever your market may be, know that there's a high chance we have a data center near them.
Pricing – there are plenty of CDN hosting providers that price their services differently according to client and their bandwidth needs. If your business is just starting and you have a more conservative budget, paying only for what you use can financially benefit you a lot. Look for a provider that has transparent pricing. This pricing scheme often eliminates having to guess how much you have to pay for each month.
Related Resource