CDN Solution Providers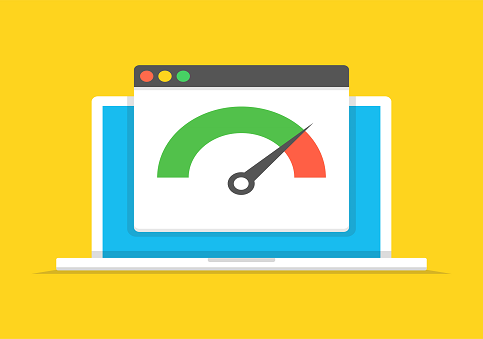 A sure-fire way to improve your business' website speed is by using a Content Delivery Network (CDN). Because of how fast everything is today now; speed has become a non-negotiable component we expect from the brands we support. As a result, more and more companies and entrepreneurs rely on CDN solution providers to aid them with their digital efforts. Given how crucial the cloud content delivery platform has proven to be nowadays, it's understandable, too, why business leaders and website managers continue to find out who the top CDN providers are and if free CDN is just as effective.
For this article, we're substantiating what CDN solution providers bring to the table, why free CDN may only serve your site so far, and what elements the top CDN providers are made of
You're Here for the top CDN Solution Providers, Aren't You?
You've landed here for one major thing: to find the top CDN solution providers in the market today.
With all the content delivery services screaming for your attention, the question you're surely asking now is: "What is the best CDN for my website?"
Maybe you're considering a specific CDN provider right now for your website but join us as we try to find out what the top CDN solution providers can bring on the table.
Let's find out what CDN provider really deserves to be hailed as the best CDN in the competition.
Shortlist of the Top CDN Solution Providers in the Market Today
#1 BelugaCDN
BelugaCDN is one of the few CDN solution providers that supports all these 5 SSL extensions:
OCSP stapling
Dynamic record sizing
Perfect forward secrecy
HTTP/2
ALPN
But what makes this CDN provider really notable is it only cost ¼ of its competitors' regular price and offers most of their advanced features. Honestly, it's hard to find this 'deal' with most of the CDN solution providers today.
BelugaCDN has a free CDN plan that offers generous amounts of internet traffic tailored to your specific needs:
Pro Plan - Equips your website with 2,500 GB of network traffic
Business Plan - Equips your website with 25,000 GB of network traffic
Enterprise Plan: Provides your website with 200,000 GB of network traffic
This CDN provider also supports your website's video-related needs.
BelugaCDN offers byte-range support, HTTP video streams, pseudo-streaming (progressive streaming).
These features are standard on the top CDN solution providers in the market, and it is no wonder why it's found on this CDN provider.
It also has a Grafana App that helps you monitor your usage-metrics accurately.
Here's more of what BelugaCDN can offer:
Instant purging/
Pseudo-streaming (progressive streaming)/
Full dual-stack network (IPv4 + IPv6 everywhere)
Byte range requests support/
Only delivery of the HTTP video streams/
Real-time log streaming/
Transfer speed rate limiting/
Token authentication/
Free SSL/TLS on customer domain/
Being cheap doesn't mean that this CDN provider compromises on all its features. In fact, it has one of the most competitive features when compared to the top CDN solution providers in the market today.
One of the best CDN services, indeed.
#2 Sucuri
Sucuri is widely known as a website security firm, but it proves that it can also compete in the world of CDN solution providers.
With the background of this CDN provider, it's not hard to think that it can also protect your website from malware, hackers, and DDoS attacks.
It offers not one, but multiple caching solutions for various types of websites which makes this CDN provider one of the most reliable CDN solution providers today.
Let's have a look at Sucuri top features:
24/7 availability of its support team
Efficient Web Uptime
Unlimited Bandwidth for all plans
DNS Monitoring
Improves website speed by up to 70%
High availability and redundancy
HTTP/2 Support
This CDN provider is obviously geared up for going head to head with other CDN solution providers as it has multiple data centers strategically placed in different parts of the world.
It has 10 SuperPoPs in the USA, Europe, Asia and placed 2 CDN PoPs in Australia and Brazil.
But with all these features, Sucuri is not done yet. Here are more features that it can offer:
Advanced DDoS Mitigation
Malware Removal and Hack Clean Up
Firewall- HTTPS and PCI Compliant
Virtual Patching and Hardening
SSL Certificate Support
Malware Removal SLA
Brand Reputation and Blacklist Monitoring
Saying that Sucuri is all geared up for battle is an understatement.
With all the features we have seen, this CDN provider is well prepared to go head to head with its fellow CDN solution providers to bring the best CDN services in the market.
#3 CloudFlare
CDN solution providers in the market today are trying their best to provide as much flexibility to your budget as they can.
CloudFlare's 'Pay-As-You-Go' payment scheme is one such example. With this payment method, this CDN provider can provide you protection from the burdens of upfront cost.
CloudFlare also has the capability to execute cloud encoding and has customizable HTML5 video players that are well attached within its video-hosting.
These features make it one of the most competitive CDN solution providers in the CDN arena today.
Also, this CDN provider has a free CDN that offers a CloudFlare SSL certificate. Take note that it's free CDN doesn't have video-related services.
This CDN provider could not be one of the top CDN solution providers if it doesn't have a network with a wide global presence.
CloudFlare has a wide-reaching network that spans to over 200 cities across 90 countries, which makes your content "nearer" to a wider audience.
This asset makes this CDN provider one of the most reliable CDN solution providers in the market.
Here's more of what CloudFlare can offer:
Globally load-balanced CDN
HTTP/2 and SPDY
WebSockets
Operational spam and content scraping protection
IPV6
Basic DDoS protection
Restful API
It's clear that this CDN provider is up for some competition -- a serious competition, mind you. With all its assets and features, it is worthy of being called as one of the most competitive CDN solution providers in the market.
Choosing this content delivery service won't be a regret.
#4 BunnyCDN
One of these CDN provider's "bragging rights" is it can be reached at an astounding 30 milliseconds in many parts of the world through its wide global network.
Just like other CDN solution providers, it is "armed to the teeth" to be the best CDN in the market. It has an 18Tbit + backbone to bring the most efficient service that a CDN provider can offer.
It fully utilizes NVMe and SSD technology to maintain millisecond latencies when managing your files which makes this CDN provider as one of the best CDN solution providers in the market.
This CDN provider can block or redirect IPs or countries to more affordable regions. For clear monitoring, BunnyCDN enables you to monitor your traffic through its real-time monitoring dashboard.
When it comes to 'on the fly' image optimization, this CDN provider gives you the ability to manipulate images with a simplified query string. This awesome feature positions this CDN provider as one of the most efficient CDN solution providers in the market today.
BunnyCDN also offers a free SSL certificate.
What's more, BunnyCDN prepares you for the future as it is HTTP/2 and Brotli ready, routes where current CDN performance and security is going.
This content delivery service not only competes on the current tide, but it is now also competing where the current competition is going.
Indeed, it's a CDN provider that prepares its users for future trends and demands.
Let's have a quick look at its other features:
Video Delivery
Cloud Storage
HTTP streaming
Cache query strings
Byte range request
Edge rules
IP blacklisting
Origin Shield
Full Origin SSL
Origin Shield
Block users by country
SSL origin support
BunnyCDN has jumped into the CDN arena with high-powered features that can surely compete with other CDN solution providers. This CDN provider is not only prepared for website owners' current demands, but also to where the demand is going.
This is certainly one of the best CDN providers in the market to look out for.
Exactly How Do They Function?
A CDN has many functions, but they primarily exist to distribute your web data to users around the globe. CDN solution providers make use of several CDN servers strategically located in various parts of the planet. In turn, these servers store and cache your web content to reduce the travel time it takes for your users to access your site. Without CDNs, your users will be let to obtain your web content from your site's web host origin—which is mostly found in only one location.
Here's a better picture: if your site's web host origin is found in, say, California, your users that live in America—or at least the states surrounding California—will not have difficulty in loading your web pages. As a matter of fact, they may even consume your web data relatively quickly since the origin host server is proximally near. However, if you have users from different parts of the globe, the way they consume your content may differ. This is because wherever your other users may be, they'll still have to access your site through your host origin—which could be thousands and thousands of miles away from them. CDN solution providers improve your users' browsing experience by making your web content more accessible. Because CDN solution providers store your web data in their many servers, your users can now access your site through the server nearest them, and not your site's origin host. All these factored in, the value CDN solution providers bring is so integral that without them, the internet would be one, expansive, virtual space devoid of speed and efficiency.
Is Free CDN Advantageous?
A quick answer to this question would be yes. In fact, the number of CDN solution providers extending free CDN services continues to grow by the day.
A better question now would be, "how far will a free CDN take my website?"
While anyone can agree that free CDN also comes in the form of a trial period, people commonly refer to free CDN as CDN services that don't demand a payment. Now, like any business, it's only fair to demand quality of what you pay for. Since you are shelling out finances, it's only right for you to be given what's due to you. You are, after all, pouring in funds. The thing with free CDN isn't that they're not effective. Many times, they actually are. And if your site only runs limited web pages that don't host that much media, a free CDN may suit you.
However, if you're an entrepreneur determined to rake in more money through and with your website, a free CDN isn't going to take you too far. Firstly, because they're free, the features and storage you get are limited. Secondly, accountability may be limited, too. Because you don't pay for the CDN services you avail of, you aren't as prioritized as paying customers.
To clarify, free CDN isn't bad. But if you're serious about dominating the digital space and reaching out to your market, a free CDN isn't your best solution.
What the Top CDN Providers Have in Common?
The top CDN providers of any given year are mostly large, established providers; that's a given. But aside from their hundreds of data centers and locations around the world, what else should clients expect from top CDN providers?
There are a variety of things top CDN solution providers excel at, but one strong element is customer service. In general, service providers are called to be effective, accurate, and fair. Should there be any form of help that arises, they have to hold themselves accountable and extend necessary aid. When shopping for CDN solution providers, always consider what people are saying about how these providers reposed to concerns. Online reviews should reveal that.
Conclusion:
What's not to love about the CDN solution providers we've mentioned above?
Their features are well-crafted to provide the optimum benefits that a CDN provider can execute.
But even though their features are top of the class, the high price tags of these CDN solution providers prohibit most website owners to experience their high-value features.
Website owners might be asking: "What if I can get these features at a lower price?"
Well, most CDN solution providers aren't probably giving fat discounts soon. But you can certainly experience their advanced features at a lower price. In fact, at a very low price.
That's what BelugaCDN brings to the table, as it offers the big features you see on high-priced CDN solution providers at only ¼ of their regular price.
It's a deal that you don't usually see offered by a CDN provider.
It's not enough that you only have the best features in the market. It would be better if you can get most of these advanced features at a very affordable price.
Determined to elevate your digital havens? Contact BelugaCDN to find out how!