The Value CDN Network Providers Bring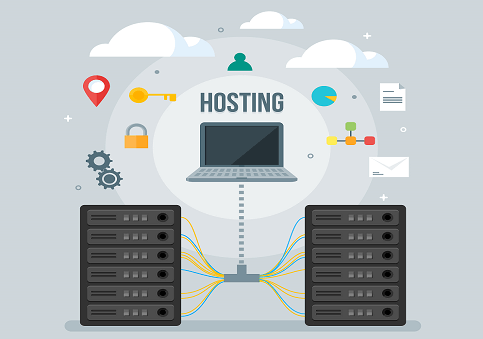 Several neophyte entrepreneurs believe that a website is all it takes to solidify their place on the internet. And while that isn't technically wrong, the world wide web journey doesn't end there. As a matter of fact, coming up with a website packed with relevant and riveting content is just the beginning. In order for your web data to be well received and consumed by your target market, you'll need to make sure it reaches them efficiently. Speed is an important component when browsing, and without it, your site is bound to fail. This is where CDN network providers enter the picture.
For this article, we're breaking down how CDN works, why CDN network providers play a crucial role in your digital efforts, and why cheap CDN could be the best for you.
What You Get from CDN Network Providers?
Speedier website
The clearest advantage you get from signing up with CDN network providers is a speedy website. This is owed to the fact that these service providers, cheap CDN or otherwise, have multiple servers strategically found in many locations around the planet. This allows your users to easily gain access to your web data through the server closest to where they are, regardless of where it is. So even if your web host origin is in Seattle, for example, your Australian, Swedish, and Japanese users—just for example's sake, as business markets generally differ—will still be able to speedily load your web content because of the many servers these CDN network providers deploy.
Web content caching
Caching fills a huge fraction of bandwidth. Therefore, when you sign up with CDN network providers, you automatically decrease the level of bandwidth you put on your web host origin. Not only does this allow you to save on web hosting bills, this also secures your web data, as it's stored in several servers all at once. That means, even when your web host origin is down, your site doesn't have to be.
Better web traffic management
Because of how quickly things spread online, your site could gain instant popularity if you play your cards right. Should you ever put out content that becomes automatically well-received and is shared, accessed, and engaged with by multitudes on end, your site could crash. But the science of how CDN works fixes this. CDN network providers help accordingly distribute your web data, therefore reducing the chances of your site crashing. Because your users don't have to obtain your web data through one web host origin server alone, an overwhelming source of traffic is eliminated.
How CDN Works?
To thoroughly appreciate what CDN network providers do, know that each website (and smartphone app) has a web host origin located in a certain location. If this origin server is found relatively close to where your digital market is, then their browsing experience when on your site shouldn't be a problem. However, if the web host origin server is found multiple continents away from where other members of your primary market live, then they're bound to notice slowness in website loading speed.
This is where CDN network providers do their job. Instead of your web content being available only on the web host origin server, CDNs duplicate your web data and cache them in the many servers around the globe. So, whenever anyone from the opposite side of the planet visits your website, they're able to do so with ease and speed. This becomes especially useful to e-commerce businesses, digital publications, and not to mention streaming service companies.
All these factored in, knowing how CDN works adds value to your website since you're more easily knowledgeable about how you can more effectively transmit your web data for your potential customers to consume.
Meet The Top CDN Network Providers For Your Website
The competition heats up between the top CDN network providers in the market today.
As the majority of website owners today are well-versed about the importance of CDNs; they are now looking for the best CDN to pick.
But with all the players in the field, and their claims of being the best CDN, maybe it's good to flesh them out one by one to determine which one indeed, is the best CDN for you.
Before deciding to buy CDN from one of the top CDN network providers in the market, please take a look at our list of these CDNs and decide which one best suits you.
Here's your list of the top CDN Network Providers in the market:
#1 BelugaCDN
One of the top reasons to buy CDN from this CDN provider?
It's one of the most affordable CDN network providers in the market today.
And how affordable is it?
It only costs ¼ of the average price of its fellow CDN network providers.
But it's actually irrelevant until you discover that, aside from being affordable, it also offers most of the advanced features of its competitors.
With this, BelugaCDN proves that advanced features should not always come with a high price tag.
Low-priced advanced features are one of the reasons why it stands as one of the best CDN network providers today.
But certainly, there are other reasons why a lot of website owners decide to buy CDN from this CDN provider.
One of the notable reasons is it is one of the few CDN network providers in the market that supports all these 5 SSL extensions:
Perfect forward secrecy
OCSP stapling
ALPN
Dynamic record sizing
HTTP/2
Also, this CDN provider is also capable of real-time statistics that provide up-to-the-second insights to your properties.
Just like other CDN network providers, it also offers a free CDN, which is divided into 3 plans that provide varying network traffics, according to your needs.
Pro Plan - Equips your website with 2,500 GB of network traffic
Business Plan - Equips your website with 25,000 GB of network traffic
Enterprise Plan: Provides your website with 200,000 GB of network traffic
Here are the other features that this CDN provider can offer:
Byte range requests support
Full dual-stack network (IPv4 + IPv6 everywhere)
Only delivery of the HTTP video streams
Transfer speed rate limiting
Free SSL/TLS on customer domain
Pseudo-streaming (progressive streaming)
Token authentication
Real-time log streaming
Instant purging
BelugaCDN also has an app called Grafana App to help you monitor your usage metrics in real-time.
When it comes to video-related services, this CDN provider certainly has the high-powered features that you need.
It has Pseudo-streaming (progressive streaming), HTTP video streams, and byte-range support.
With the features mentioned above, it cannot be denied that BelugaCDN is one of the most competitive CDN network providers in the CDN arena today.
# 2 CloudFlare
This CDN provider is certainly geared for competition.
By having a global CDN network on over 200 cities across 90 countries, it is one of the most equipped CDN network providers in the market today. A CDN provider that is ready for an intense battle, if we may add.
CloudFlare has this feature called Cloudflare Workers that allows developers to add their existing applications or create completely new ones without the headache of configuring or maintaining infrastructure.
Website owners agree that this feature makes this CDN provider one of the most efficient CDN network providers in the market today.
Also, it has customizable HTML5 video players and cloud encoding capabilities that are already built inside its video-hosting.
For its free CDN, this CDN provider offers a CloudFlare issued SSL certificate (but without the video-hosting capabilities, though)
In line with what other CDN network providers offer, CloudFlare also provides flexibility in your budget by preventing itself from charging you for bandwidth spikes. This CDN provider charges you based on your current plan.
There's more to CloudFlare than the features mentioned above, and here they are:
Operational spam and content scraping protection
Basic DDoS protection
WebSockets
Globally load-balanced CDN
Restful API
IPV6
HTTP/2 and SPDY
Without a doubt, CloudFlare certainly won't allow itself to be left behind in the competition to be the best CDN provider in the market. With its features that have clear benefits for you, it is surely one of the best CDN network providers for your website.
# 3 Akamai
Here's a quick look at the most significant features of Akamai :
Advanced Compression Algorithms
Accessible Real-Time Reports
Scaled Networks On-Demand
Web Security Features
Reliable Customer Support
One of the things that makes this CDN provider really competitive is it can provide live stream and on-demand video hosting, video-security, and HTML5 video delivery.
And by having the "bragging rights" of serving 30% of the globe's total internet traffic, it is a proof that Akamai is one of the most capable CDN network providers in the world today.
# 4 Amazon CloudFront
Here are the top features of this CDN provider:
IPv6
Instant set up
DNS (AWS Route53)
Purge
Dynamic content delivery
HTTP/2
Analytics
Anti-DDoS
AWS WAF
Amazon CloudFront has a set of reliable security features that includes Customer cert HTTPS, CDN domain HTTPS, and Geo-Blocking.
This CDN provider also offers a free CDN that equips your website with 50GB of transfer-out data each month for the whole year.
And just like other CDN network providers that attempt to provide value for your money, Amazon Cloudfront offers a 'Pay-As-You-Go' payment scheme that provides a much-needed cushion from upfront costs.
As Amazon jumps into the CDN arena, it carries with it not only its 'big' name but also its straightforward features that provide clear value for your websites.
With this, Amazon CloudFront should be one of your considerations when choosing for the top CDN network providers in the market.
Why Cheap CDN Is the Best?
Gone are the days when only the elite could afford cloud content delivery platforms. Today, the number of clients and companies—both large and small—that resort to cheap CDN continues to grow. This is because cheap CDN now heavily competes with bigger providers. In fact, a quick assessment of a cheap CDN's technology will reveal that the only difference between smaller providers and large ones may just be their number of PoPs. Save for the fact that many providers usually have CDN service specialties, reading reviews online will immediately tell you that cheap CDN optimally delivers, too.
Cheap CDN could be your business' solution solely because what your website needs may not be all that complex. Many times, a site's demands are very much serviceable by cheap CDN, too. Pricing will always be a determiner and unless you're willing to splurge thousands and thousands of dollars for simple services, you may want to check out cheap CDN first.
Conclusion:
Ideally, website owners would buy CDN from a CDN provider with the most advanced and high-end features, but it is the price that prevents them from doing so.
And one of the common mistakes they do is to choose a CDN provider that has less of what they need just because it's cheaper.
We can certainly see a lot of CDN network providers with competitive features -- but with prohibitive prices.
BelugaCDN tries to turn around the trend by being a CDN provider that provides most of the advanced features that website owners want -- at a very very affordable price.
Now, the competition for being the best CDN provider not only centers on having the most competitive features. It now includes providing the best of both worlds: high features and low price.
We bet that other CDN network providers are now gearing for their own new prices.
If you're looking for a provider you can start with, give BelugaCDN a call now!