Cheap CDN Hosting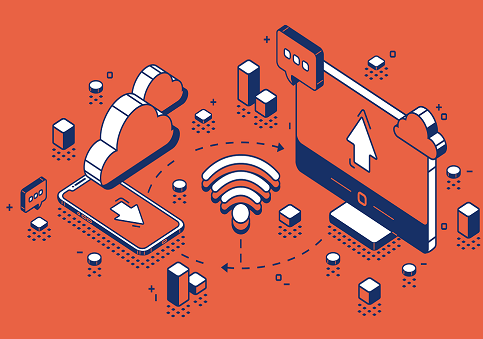 There are a lot of Cheap CDN hosting services that you can get for your applications (both paid and free CDN services) which highlights its importance in our digital-centric environment.
Another thing is, getting a CDN hosting is truly important for the end-users of your apps and websites because it improves the user experience of your products.
If you're seeking for a more sophisticated application, you can utilize this service to equally distribute the network of your proxy servers. These servers are all deployed in multiple data centers to bring its most optimum capacity to its intended audience.
By this, it would only strengthen the fact that you will need CDN hosting for your websites should you want your users to be satisfied with how it loads on their end.
The Benefits of Cheap CDN Hosting
While there are different CDN hosting apps out there, they all target the same benefits, which are the following:
Improved speed
Better server uptime
Search Engine Optimization (SEO)
Improved user experience
Save bandwidth
These are just some of the benefits that a user can get should they decide to get a CDN service for their apps or websites.
In need of more suggestions? Then here are the top recommendations we can provide to find the perfect CDN service to catapult your site into new heights.
Top 3 Cheap CDN Hosting Providers in Today's Market
#1 BelugaCDN
BelugaCDN can certainly do what Amazon Cloudfront and Stackpath can provide, including CloudFlare CDN and GoDaddy CDN.
But even if they are all equal when it comes to performance, there's one factor where BelugaCDN really stands out: the price.
At only ¼ of the price of its equally popular counterparts, it does not only provide high-quality performance, but big savings as well.
It can even go head to head with big names like Cloudflare CDN and GoDaddy CDN when it comes to reliability and performance.
Also, with 15 years of experience in the content delivery arena, you'll be sure that BelugaCDN is a seasoned CDN provider who really knows what you need. One of them, of course, is the free CDN that every major CDN providers give.
With generous offerings and 30 trial period, its free CDN certainly showcases its capabilities to boost and secure your website.
Here are the other features that BelugaCDN can offer for you:
Anti-DDoS
Instant Purging
Large file delivery
IPV6 Network
Live Video
Video on Demand
BelugaCDN Sonar™ (Real-Time Traffic Statistics)
#2 Cloudflare CDN
Cloudflare CDN is one of the most widely known CDN providers that offer free CDN services.
For its free features, users get to enjoy cached website content and increased security. While it is good to know that Cloudflare CDN has a free CDN app that you can get, there are, however, some pricing plans that you can avail of should you decide to take it a notch further.
For a certain price, you will get to choose either from their pro, business, and enterprise plans - all of which are guaranteed to be better than the free Cloudflare CDN that most are familiar with.
It is recommended that you take up the free CDN first and see how Cloudflare works for you before deciding on which Cheap CDN hosting plan to get.
Aside from these basic features that you will get, you can also get these additional plans to top off what you have at the moment. Prices for these Cloudflare CDN additionals start at USD 5 per month.
Take a look at the benefits that you can add for your business:
Argo
Dedicated SSL Certificate
Workers
Access
Load balancing
Cloudflare Stream
Rate limiting
Image resizing
Additional page rules
Cloudflare apps
Cloudflare registrar
#3 GoDaddy CDN
While Cloudflare CDN is for those extremely technical people who would want to get the best out of their Cheap CDN hosting plans, there is a more affordable one that users can also use.
If, for example, you are simply running a WordPress website but would still want to have your readers get the best experience from your site, then you should definitely opt for GoDaddy CDN hosting.
While WordPress is known to be a site that is relatively fast compared to others, it does not mean that you have to limit the speed of your website to the minimum . With GoDaddy CDN hosting, your users are guaranteed to have a very pleasant experience when they visit your website.
Users of GoDaddy CDN have vouched for its user-friendliness. This means that you do not have to go through the details of setting up a CDN hosting and spend too much time with it.
This is what GoDaddy is known for - to give its users the best user-friendly services as much as possible.
But GoDaddy CDN also has some plans for advanced hosting for users who are seeking for more sophisticated capabilities.
It also has 24/7 live support via chat and telephone, which makes it a lot easier to troubleshoot various problems and assist users immediately.
Conclusion:
Performance must always be at the top of our minds when choosing a Cheap CDN Hosting (even a free CDN) for our websites.
Yes, there are big names like CloudFlare CDN and GoDaddy CDN, which, without a doubt, delivers exceptional services.
But we must always remember that performance doesn't always have to be synonymous with a high price tag.
With BelugaCDN's competitive features that are equal to other major players (at ¼ of the price), it certainly provides benefits for website owners that can never be found on other providers.
Related Resource