Cheap Content Delivery Network (CDN) for Your Website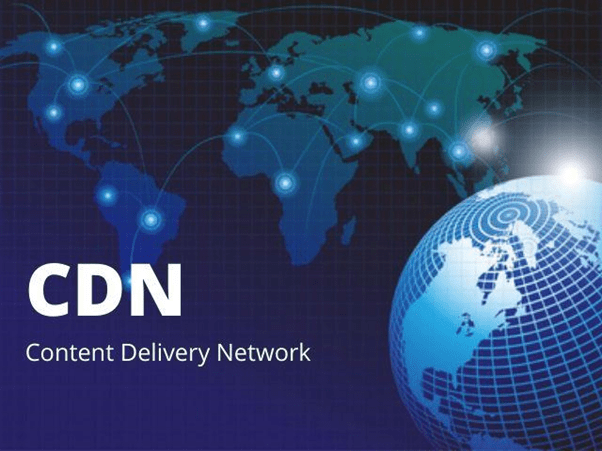 As a website owner, you should strive to get the most out of your portal. There are many ways to approach it. For example, there's search engine optimization, tech tinkering, backlink strategy, and others. But what is the most cost-effective way to do it? At BelugaCDN, we believe you should start with content delivery optimization. Therefore, we want to tell you how to select a reliable and cheap Content Delivery Network provider to boost your website's speed and popularity.
Below, you'll learn why CDN is one of the most sought-after tools for enhancing the website's performance. In addition to that, you'll get to know who benefits from this type of service the most.
Sounds exciting? Then, let's start!
Why CDN Matters?
To make sure that we are on the same page, let's go through what Content Delivery Network actually is.
CDN allows users worldwide to access content on your website much faster by downloading it from the edge servers (also known as Points of Presence) instead of the web host's server. Some of the best CDN providers offer other useful features, like automatic data compression and DDoS attack mitigation, which further increases the usefulness of this service.
The best part – Content Delivery Network services are usually cheap. However, you'll have to be picky to find a reputable vendor that provides quality for an affordable price (more on that - later).
Do You Need CDN?
So, what kind of websites can benefit from a cheap Content Delivery Network? The easy answer is "all of them." Why?
First, you must account for the fact that Internet users don't like to wait. When someone clicks a URL, the website has about 4 seconds to load. Even one extra second of loading time will take away 7% of potential sales and drive away about 25% of the users.
Therefore, from a position of accessibility, cheap Content Delivery Network providers can fit even bloggers, entrepreneurs, and news sites. However, CDN solutions are even more valuable for eCommerce, online shops, and data-heavy platforms (like on-demand services).
What to Look For in a Cheap Content Delivery Network Provider
Affordability should never be your main criteria for judging a company. You must strive to get the best benefit-cost ratio even from a cheap CDN.
Therefore, you must factor the following:
Scalability
We recommend looking for providers that offer many subscription models that can fit anyone. Moreover, the pricing rate should be scaled on the go whenever you want.
For example, BelugaCDN is a scalable CDN provider. Our cheapest tariff starts at $20 per month, which is less than $1 a day (and 1 cent for every new gigabyte of accelerated data). But what if your business gets bigger or your website grows with more content? In that case, nothing stops you from scaling your cheap Content Delivery Network to a more expensive one in a few clicks.
Global reach
What kind of audience do you expect to attract with your platform? If you are aiming at the international market – make sure to get a CDN provider with a high number of PoPs. And, most importantly, you need to factor the location of these edge server.
For instance, BelugaCDN has 37 edge nodes located over five continents. With us, you can expect to boost your website for people from the US, Europe, Asia, and Australia.
Number of available features
Best CDN providers offer a wide variety of additional tools for traffic monitoring, automation, and content security. Many owners don't know how much they need this kind of functionality until they try it. And with BelugaCDN, you can check these tools at no cost!
Free CDN trial
Want to know the best way to make sure a provider delivers on its promises?
Our advice is to look for a company that offers free CDN tiers. Take it from us – it's better to try before you buy, even if we are talking about cheap CDN.
Get Cheap and Reliable CDN with BelugaCDN!
You should understand the importance of choosing the right CDN solution for your website. If you get the wrong provider, even if it's a cheap Content Delivery Network, you will still lose money and time.
Do you want to have a reliable and affordable CDN? Then, you should try what BelugaCDN has to offer!
We are one of the fastest and cheapest CDN providers out there. And the best part – you can try our CDN for free with a 30-day trial. So, there's no reason to wait – try our services and see how we can accelerate your website!
CDN Providers Is The Best Way To Boost Your Website