A Better Alternative to Google's Cloud CDN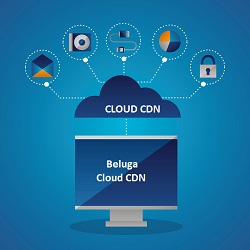 BelugaCDN is a content delivery network services provider which has features similar to major content delivery network providers such as Amazon CloudFront or Google's Cloud CDN, but at a more affordable price. With 15 years of experience, BelugaCDN delivers quality service and excellent quality products guaranteed to satisfy its customers.
To better understand just how great of an offer BelugaCDN has, one has to briefly skim the general concepts and some simple features and mechanics of content delivery networks. More particularly, a major player in the content delivery network arena today: Google's Cloud CDN.
Google's Cloud CDN services are revolutionary with the expanse of their reach. Their Cloud CDN leverages globally distributed edge points of presence for more efficient and faster content delivery for websites and applications served out of Google Compute Engine and Google Cloud Storage.
The Cloud CDN offloads origins, reduces serving costs, and lowers network latency. Perhaps Google's Cloud CDN's most attractive feature is its global reach with over 90 caches worldwide. Since the efficiency attributes of content delivery networks are geographically relative to the accessing end-user, Google's Cloud CDN's lengthy reach and hefty distribution make sure that end-users enjoy faster page loads and have increased engagement.
Google's Cloud CDN also has improved security features. Their programs allow for seamless transition to SSL/TSL or Secure Sockets Layer/Transport Layer Security, which is the little "https://" prefix that you see in your website addresses. Secure Sockets Layers is the standard technology for keeping online information secure and safeguarding against any unwanted intrusion or snooping around. Nowadays, Secure Sockets Layer has been heavily relied on—and has been able to prove its worth, in securing information channels between two systems against any third-person reading or modifying of information, including sensitive personal data.
Cloud CDN also makes use of a HTTP(S) load balancer. Load balancing is the process of efficiently distributing incoming network traffic across a group of backend servers, also known as server farm or server pool.
A load balancer acts as a regulating mechanism for different servers and is responsible for routing client requests across all the servers capable of fulfilling those requests in a manner maximizing speed and capacity utilization. It is a mechanism that ensures that no one server is overworked which would degrade performance. It literally balances the workload among servers in a network.
Google's Cloud CDN has also proven that its up to the test. Multiple information technology sites have designed multiple small and large scale tests to examine the workload a Cloud CDN can handle. And results have come out nicely.
In conclusion, Google's Cloud CDN combines improved features of security through Secure Sockets Layer/Transport Layer Security, load balancing to ensure proper distribution of online traffic and requests, and most importantly, Cloud CDN has a formidable global presence with their globally distributed edge points of presence.
A better and more affordable alternative to Google's Cloud CDN is BelugaCDN, a service provider who has been in the content delivery network industry for over 15 years. BelugaCDN has a bundle of more budget friendly options and features as compared to Google's CDN, but with no sacrifice as to substance or quality.
BelugaCDN hosts an IPv6 network which delivers content 20 to 40% faster. BelugaCDN also gives you top of the line control, supervision, and oversight over how your website is doing with the BelugaCDN Sonar. This feature allows up to the second real time monitoring over traffic insights, and even online performance analytics. Its instant purging features allow the easy removal of unwanted or unneeded information stored at edge point caches with one click. Like Cloud CDN, BelugaCDN also offers reliable and solid security features to protect sensitive personal information. Its developer-friendly attributes allow for advance set up and modification of the network.
To sum it all up: Google's Cloud CDN is undeniably a solid choice for those who want a professional and reliable content delivery network that will both protect their information and ensure lightning fast delivery times. Their content delivery network has globally distributed edge points of presence which ensure widespread and efficient distribution of data packages to end-users; all amounting to a pleasantly fast and quick browsing experience, and ultimately an online platform owner who can rest easy knowing their content is being taken care of.
What is another undeniable fact is that BelugaCDN offers all these red-carpet features and services at 1/4th of the price, with a solid 5 star rating for the past 15 years. As an online content owner, you can avail of these high calibre content delivery network features at a budget friendly price, and with a professional, convenient, and customer friendly company to boot. Visit BelugaCDN now at belugacdn.com!
Glyphonic CDN and its Importance to business
Cheap Content Delivery Network
Related Resources