Content Delivery Network CDN Market
Content Delivery Network CDN Market – Choosing the Right Provider for your CDN Needs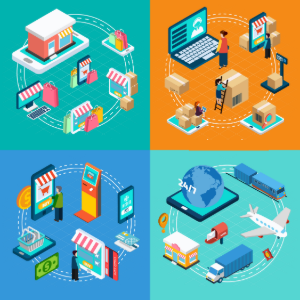 You have a gorgeous website that you want as many eyeballs as possible. You want your website to have a global audience so that it reaches its peak potential.
The problem, however, is that the elements of your website that makes it beautiful can also be the elements that are holding it back.
Videos and images are large downloadable items that can take time to download and render. A web visitor who is halfway around the world from your host server may experience slow loading time, which can result in them leaving or churning from your website.
The solution to your problem is a content delivery network. The CDN market is ripe right now with different providers promising you that it can accelerate your website speed without too much effort.
It is up to you to choose the right one for you.
What is Content Delivery Network?
A content delivery network solution is provided by third-party providers that have multiple servers strategically installed in multiple locations around the world.
These servers keep a cached copy of your web pages and deliver them to web visitors that are within the proximity of the server.
What this achieves is that it takes a bunch of web traffic from the host server by responding to the web requests within its proximity. This gives the web request a shorter travel time and quicker delivery of requested content.
It solves the problem of latency, which is the significant time it takes for a user to open a web page and have the page elements load in their computer, laptop, or mobile device.
What to Look for in a CDN Provider
High Performance for Your Web Content
As said above, images and videos can take more bandwidth to render on different devices. You want a CDN provider that can help accelerate the process.
One of the key answers here is the number of CDN servers are available for your content. A lot of CDN providers make it a point to show how many CDN servers they have around the world. What they fail to mention is that not all those servers are always available to host the cached version of your web pages.
Aside from having multiple CDN servers available for your web, BelugaCDN also supports compression so that large images and videos load faster and takes up less space on CDN servers.
Extended Reach into Your Target Audience Globally
Another factor you want to consider when choosing a CDN provider is the location of their servers. After all, what is the sense of signing up with a CDN provider when they do not even have a server on the location you are targeting?
BelugaCDN has a wide geographic distribution globally. While most CDN providers have a wide coverage across the US and Europe, BelugaCDN extends its reach as far as Asia, Middle-east, South America, and Africa.
Secure CDN Transmission and Traffic
While CDNs, by design, are able to combat DDoS attacks by the sheer volume of traffic it can handle, not all are equipped to fight against different forms of web attacks.
BelugaCDN lets you protect your content with just a few setting tweaks. If you want to protect your premium content or simply prevent hot-linking and DDoS attacks, BelugaCDN lets you put in place flexible proxy authentications like TLS certificates.
In fact, BelugaCDN is one of the few CDN providers that support the 5 major TLS extensions, which includes HTTP/2, OCSP Stapling, Dynamic record sizing, ALPN, and Perfect forward secrecy.
Content Delivery on Any Device
While most providers have a global reach through different CDN servers around the world, not all CDN providers can deliver your content on all devices outside the traditional desktop computers and laptops.
BelugaCDN employs the latest IPV4/IPV6 dual-stack network to not only extend your reach globally but to also ensure that your web pages will properly render on all devices from desktop computers and laptops to mobile devices including smartphones and tablets.
Competitive Plans and Pricing
The problem with a lot of top CDN providers is that their plans and pricing are out of reach for the smaller website owners.
BelugaCDN separates itself from the pack by providing access to top-level CDN services for as low as $20 per month.
And if that is not enough, customers can even get a free trial to take our CDN solution for a spin. Best of all, there are no commitments required.
We are confident that you will keep your subscription once you gave it a try.
Take advantage of our free trial at https://www.belugacdn.com/cdn/#plans
Using Dedicated CDNs for Online Efficiency
Related Resource