One of Google's most searched keywords: Check CDN performance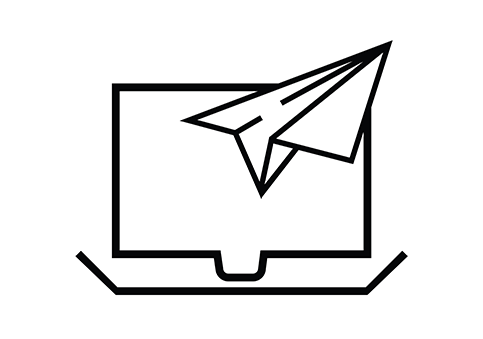 One of Google's most searched keywords about Content Delivery Networks is, "Check CDN performance." If you know a good extent of information about CDNs, to begin with, you know why this matters. After all, what's the point of spending lots of hard cold cash for the delivery platform technology if you're not getting your money's worth? So if you're looking for ways to check your CDN's performance, you opened the right article.
There are plenty of online tools that help you gauge whether or not your CDN is living up to their promise and a good example of that is CDNPlanet. You can click the link to find out how to test your CDN. 
How it works is very easy: you simply key in your site's URL and press enter. From there, it's going to show you locations, networks, statuses, DNS results, connections, and TLS and TTFB results. It's that simple!
important, of course, but you should focus on other features as well, instead of only looking to save money. You know what they say: "You get what you pay for."
"Why is speed an important thing?" And other CDN benefits
Latency has got to be one of CDN's primary enemies, so it comes as no surprise that speed is the first thing a site owner notices when they make use of a CDN. The many other benefits of a CDN include lower content delivery costs, high-quality service, consistent content availability, and lower network load. 
When a user is directed to an edge server when they make a request (meaning when you visit a site or do anything on a site such as open a blog or click an audio file), the request no longer has to brave the seas just to make it the sites' web host origin. If they're opening your site from Asian territory, their edge server—which is highly likely to also just be within the territory—will be in charge of relaying your content, not your web host origin. When this happens, network load is improved and becomes more bearable, making your sites function better. This enhances the way your site engages with your market and even keeps them from potential breakdowns.  
What's more, because network load isn't dumped only one server, the many edge servers (the servers that are nearest to users within a country or region), make the number of site visitors fewer; therefore also making cheaper one's content delivery costs.
Security, on top of speed, is a close second in the CDN space. Because cloud solution presents protection from DDoS attacks, CDNs are designed to help you achieve the security your site deserves. What's great with speed is how it makes everything else follow after because content delivery processes are accelerated, content reliability increases, too. As a result, one's digital experience with your site becomes exponentially better for your user. Once this happens, one's SEO ranking isn't too far off from improving. Remember the higher your SEO ranking, the more solid your chances of gaining better ROI. 
How do I know which CDN is right for me?
Aside from evaluating the basics like the performance of certain CDN features, costs, and functionality, you should also consider a CDN provider's client support availability and services. This aspect is nonnegotiable because you need to know who you can turn to should something go wrong. If the provider you're considering doesn't have 24/7 customer service then perhaps they might not be the best fit. Knowing which departments and concerns they can fix at certain times of the day are important, too. This is because some tech companies have very particular hours for certain departments. 
Apart from that, knowing how much bandwidth your site needs and which locations you should have servers in is crucial, as well. If you're not quite sure of these things yet, determine if the industry your enterprise belongs to is usually one that needs a CDN. Businesses in the media, gaming, banking, government, and e-commerce industries need CDN the most because of how these enterprises are wired. Companies like these call for being consistently online simply because that's how their businesses work. BelugaCDN offers a competitive pricing category that's almost unmatched in the business. It also helps that you can get a free trial and that you can cancel anytime if you feel what they offer isn't what your brand needs. Learn more about BelugaCDN now!
Related Resource