How to include CDN in your website and Why You Need It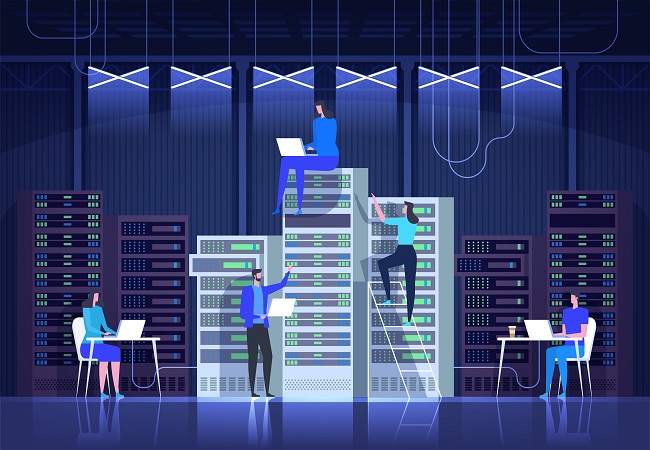 Ever since the surge of Content Delivery Networks (CDNs), CDN hosting services have increased tenfold, and companies and website owners now have a lot to choose from. During earlier years, only IT-trained professionals could link websites to the servers of CDN providers. Now, anyone can learn how to include CDN on their websites. In fact, it's fairly easy!
How To Include CDN
There are hundreds of CDN providers that offer a ton of CDN hosting services, each better and different in some ways. Depending on who you sign up with, how to include CDN can vary. Mostly, it's a matter of simply signing up and filling out a form. For several CDN providers, one click leads to the next, and all you need to do is copy-paste URLs of your web pages. While it matters whether you choose PullCDN or PushCDN, the procedures are generally the same, if not similar.
For example, with us, pointing your assets to our servers is breezy because of our comprehensive guides and tutorials. Getting started is even easier because our user interface is thorough and specific. How to include CDN is the least of your worries because you won't have to memorize difficult codes, nor are you obliged to remember certain IT jargon. It all starts in the singing up! Everything else can be dealt with and worked on smoothly and effortlessly by clicking on whatever you need help with. CDN hosting services don't have to be foreign to you. Our documentation menu is on the side and you'll be directed what to do with a few taps.
We also have a responsive technical team should you need expert CDN assistance! For more information on how to begin your CDN journey, you can check out this 5-minute website linking tutorial. With us, learning how to include CDN is a piece of cake.
Why CDN hosting services are crucial
CDN providers make sure to reduce latency
Once you've mastered how to include CDN on your website, you're bound to see noticeable upgrades on your site's performance. Of course, the whole point of getting CDN hosting services to start with is to increase speed and enhance your global market's browsing experience. CDNs do just that because that's what they're primarily built for—to improve speed.
CDN hosting enables you to eliminate the long travel time a request makes to the host origin server. For guaranteed efficient results, look for CDN providers that extend dynamic and static content features.
CDN providers help improve SEO and Site Protection
What plenty of digital marketers don't account for when whipping up their internet strategies is the loading time it takes for their ads and web pages to load in full. Slow-loading websites can harm a company's SEO standing since page speed is an elemental variable when it comes to rankings. The faster your website loads, the higher your chances of getting a better SERP slot.
Numerous studies also show how SEO helps make a brand seem and feel more credible. The higher and earlier your website shows up on a search results page, the more reliable it's perceived to be. Additionally, CDN hosting services also boost website protection. Since more than 60% of your website traffic is being generated by your CDN providers' servers, your web content is secured by DDoS services. In our case, we have impactful custom protocols ready to take care of massive mitigations your website may face.
Other CDN hosting staples that CDN providers' have are Secure Token and SSL. When your website is protected by SSL, your web data is encrypted from your origin server up until the edge server—also known as the nearest proximal server from a user.
What to look for in CDN providers
Being able to quickly learn how to include CDN on your website should be one of the first things to consider. This is extra important if you're doing everything yourself. Knowing how to include CDN in your site should be something you're comfortable doing in the long run. Besides, you can't just keep relying on IT experts to do this for you. When you have a department dedicated to taking care of your online essentials, this really shouldn't be an issue; but when you're a solopreneur or have website updates you'd like to perform yourself, considering a CDN providers' user interface is important. Other matters to take into consideration are price transparency and their Points of Presence.
Overall, CDN hosting services are important because they improve, not just website performance, but better collective company branding as well. When you have a website that works to your advantage, your customers will like engaging with you.
Related Resources