Learn "how to CDN" with us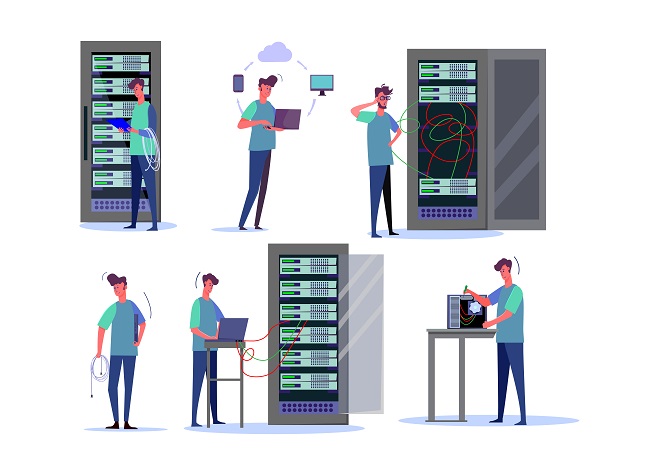 There's a reason the phrase "how to CDN" is being searched for thousands of times on Google. In today's day and age, simply relying on a web host origin just won't cut it anymore. Companies in charge of running websites are called to go the extra mile by putting their web content on content delivery networks. CDN hosting services have grown tenfold and hundreds of companies are turning to cheap CDN for content delivery solutions.
For the sake of the growing search phrase, let's assume the word CDN can be used as a verb. Hence, for this write-up, you'll read "how to CDN" a lot. But what exactly is it and why are more people looking into it?
How to CDN: defining what it is
Content Delivery Networks (CDNs) are a bunch of servers strategically placed in a plethora of regions all around the globe. These servers help relay data from web host origins and onto a user's device. CDN hosting is incredibly useful today because internet users have tripled in the last century. What hasn't multiplied yet, though, is reasonable and cheap CDN. A quick look at the market will tell you that many of the leading providers aren't even transparent with how they price their services.
Furthermore, what CDNs aim to reduce, if not get rid of entirely, is latency. This is the delay that takes place between a user request and the content loading in full. You need to understand that every single move you make on the internet has a corresponding request; every video click, every photo enlargement, every retweet—all these require your website of choice to respond to you. CDNs help reduce the loading time that takes place in those moments.
The process
Essentially, there are two ways to go about your CDN hosting. You can either pull or push your web content. Before we explain that bit any more, understand that every website has a web host that's based somewhere. For example, let's assume your web host origin is based in Seoul Korea. When your Korean users access your site, they consume your content efficiently because the proximal distance isn't that far. But when someone from, say, Belgium or Washington tries to visit your website, your users from those locations could experience a little bit of a delay. That's because their requests have to travel from their respective regions all the way to your Tokyo-based web host—this is what causes the delay.
On the other hand, if you sign up with CDN hosting, cheap CDN or not, servers from all around the globe can help shorten the distance of these requests because they can store your site's web content in advance. Meaning when a user accesses your site, their requests go only to their nearest server (also known as an edge server) and not your actual web host origin. For instance, BelugaCDN has 28 Global Pops and 9 Super Pops. Depending on the regions you want to be present in, your web content can be stored in servers in the PoPs you select for your site.
When you "push" your web data, your PoPs automatically store any and every update your website has. Oppositely, when you have your data "pulled" much of your web content and updates stay only in your web host origin and it's obtained and/or distributed by and to servers only when users request it. CDN hosting services are becoming more and more advanced. While this is mostly positive news to company owners and website managers whose sites have dynamic content and/or are the bloodline of a company, a lot of people can find these services to be costly and not every provider extends cheap CDN. That being said, knowing which provider to turn to and how to CDN should be easy once you've done your research.
We take pride in being able to serve our clients with competent technology, but with only a fraction of our competitors' prices. It also helps that our user interface is one of the friendliest in the industry so figuring out "how to CDN" is a piece of cake with us. If you're looking for an in-depth tutorial on how to CDN with us, you'll find this link helpful.
Why Cheap CDN can be the best for you
Often, newbies only go for popular CDN providers because of all the hype these massive CDN companies get. But in reality, many cheap CDN companies have similar technology—if not the same altogether—with providers that are much more tenured in the industry. As a result, they end up paying more because bigger providers generally charge higher rates.
Always factor in the regions you'll need to be present in and the web content you need to be delivered efficiently. There's an incredibly high chance the provider that's best for you is cheap CDN hosting.
Global Content Delivery Networks
Related Resources