How to Make Website Load Faster
Quick Tricks For You On How To Make Website Load Faster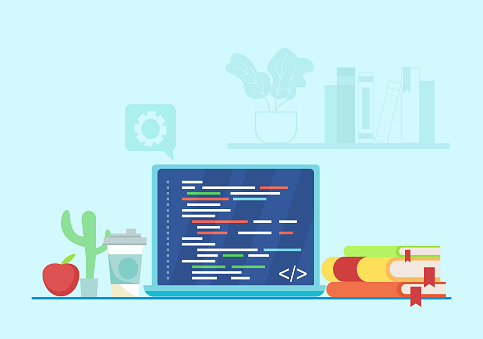 Is your website a profitable element of your business? What is the use of having a business website if it is not fetching your much business? Have you wondered why it is/ isn't bringing you the desired results? Have a check of your website speed! The speed of a website has a significant role to play. This is because it decides your business revenue!
So, the question to focus on is – how to make website load faster? The answer to this question is actually simpler than you might be anticipating. Keep reading to learn more about the subject!
Impact of site's loading speed on business
The speed of the website directly affects everything valuable associated with the site. That is, it affects:
So, how to make website load faster? When a customer or lead opens a website, he expects it to load almost instantly. But, what if it doesn't? Not much of a problem for him! This is because there are plenty in the market! He can surf through another one. But for the business, it is a significant loss. Are you starting to wonder how to make website load faster?
If your website is not being clicked on or searched for very often, your SEO ranking is also falling low. So, it becomes the need of the hour to look for how to make website load faster!
Easier ways to make your website load faster
Given below are some easy and quick tricks to help you with how to make website load faster:
#1 Use a CDN
Are you wondering what CDN is? CDN is a Content Delivery Network. Its function is to take static content of the website and place it somewhere closer than the host to the user. So, next time, when a user on the website searches for something, the data, that is, static pages are fetched from the CDN.
This is an excellent solution to how to make website load faster. This static content can include text, pictures, videos, etc. Moreover, it also reduces the traffic load that a single server experiences.
#2 Optimize the images
Sounds like a quick fix, right? The trick actually works! This is another smart trick for how to make your website load faster. Visual aspect plays a significant role in deciding the value of your business in the customers' eyes. Therefore, you can't really eliminate images from your website. But, you can still have a way for how to make website load faster!
Therefore, optimize and compress the images on your website. The lesser the size of the image, the lesser will be its load time. This helps to speed up image loading and in turn, loads up the website faster too.
#3 Simplify the theme
Appeal and user interface is crucial for any website. However, do you think choosing a heavy memory-consuming theme is the only solution to it? The answer is no! Choosing a complex theme actually brings down the load speed of the website. So, if your concern is how to make website load faster, choose a simpler theme.
There are multiple themes available that incorporate every feature possible for the site. Sure, they look top-notch but speed-wise, not so much. If you aim to have a fast loading website, simplify its theme.
#4 Allow browser caching
There are many visitors who visit your site more than once. Therefore, to enhance their experience and as a solution to how to make website load faster, allow browser caching on your site. Caching refers to the method of storing website data or pages on the visitor's browser itself.
So, the data takes the usual time to load for the first time. However, the time after that, the data gets saved in cache and loads locally itself. This is one of the ideal solutions to how to make website load faster.
#5 Have lazy loading enabled
This facility does exactly what its name suggests. If you are looking for how to make website load faster, this could be a useful measure too. In lazy loading, the entire content on the site does not get loaded as soon as the visitor opens it. Instead, it shows only the data that the visitor can see on the screen.
When the visitor scrolls down, the remaining part of the page loads then. This is a helpful trick for your if your website has a lot of high-resolution image or video data on it. This answers your question of how to make web pages load faster.
Understand how to make website load faster and its importance
Why should you be looking for ways on how to make website load faster? The answer is- because it is highly important. It is essential that you understand this importance properly. The facts discussed here might help you understand it better.
There is about 47 percent of the people that expect a website page to load in three or lesser number of seconds! This percentage is just increasing with each passing year. The attention span of people is less. So, they expect things to happen fast, or they tend to lose interest.
This is not just true about a desktop website. There is about 53 percent of users of mobile sites, too who tend to leave the sites that take longer than three seconds to load. This is why it becomes vital to look for how to make website load faster.
If you are not sure about your website's speed, check out Google's PageSpeed Insights tool. It checks the speed of your website URL and gives it a score in the range of 1-100. Also, it gives some recommendations for boosting the website speed too. It is crucial to enhance the website speed for better business gains. Therefore, check your site's speed now! If it does not satisfy the criteria, you already have the answers to how to make website load faster. There are plenty of other ways that you can try out as a solution to how to make website load faster. The ones mentioned here are popular measures that are found to be relatively more effective in boosting up the site speed. So, boost up your site speed and attract more customers!
Content Delivery Network Advantages
How To Speed Up Web Page Loading Time