Benefits of HTTP Proxy CDN Service for Your Website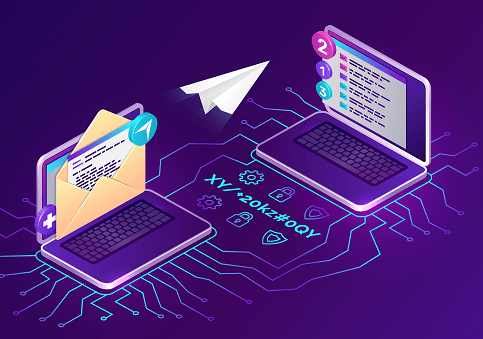 Content Delivery Network (CDN) is a sure-fire way to maximize your website's popularity and reliability. With a proper CDN provider, your portal can also become more secure from hacker attacks. Do you want to know how HTTP proxy CDN - can enhance your site? Then, you've come to the right place.
At BelugaCDN, we offer scalable solutions for individuals and businesses. You can rely on our expertise to learn about the ways in which a CDN service can boost your portal's performance.
What is HTTP Proxy?
Hyper Text Transfer Protocol (HTTP) is a means of sending and receiving various data over the World Wide Web. It can display different types of files and media on your website (or in the browser)
Now, HTTP proxy is a tool for protecting users and website owners from dangerous content. It works as a data filter that blocks spyware, malware, and ransomware, among other things. Thus, HTTP proxy is essential for securing servers from hackers (and other intrusions).
What is CDN Service?
CDN (Content Delivery Network) is a system of servers and computers located in various locations. It can store and distribute copies of the files from your website and distribute it among other users.
How can CDN benefit website owners?
The primary purpose of CDN is to take an additional load off your server and make your site faster for visitors from all over the globe. This is especially important if you consider an average page size, which has quintupled since 2010. The user's appetites have also increased – an average user expects a website to load in under 3 seconds.
Thus, a proper HTTP proxy CDN will not only protect your website but also increase its performance. With BelugaCDN, you can increase conversions and obtain better user retention for cheap.
However, this is not the only benefit of CDN hosting.
Additional Advantages of HTTP Proxy (CDN)
We already covered how Content Delivery Network can improve speed, decrease latency, and take an additional load off your server. What other benefits can a proper HTTP proxy CDN solution provide for website owners?
Protection from hacker attacks
HTTP proxy CDN will filter dangerous content, which will keep your website and its visitors safe. If you are to experience a DDoS attack – a CDN server node can take the hit instead of your primary server.
With BelugaCDN, you can also use other tools to secure your website and its content (like hyperlink protection and proxy authentication).
Improved server reliability
What happens if one of the CDN edge servers goes down? A provider with a good reach will have other servers to take its place, automatically redirecting users to the nearest nodes. This means that the data from your site will always be available for users worldwide.
Search engine optimization
Do you want your pages to rank higher on search engines? Good news! Speed and security are important ranking factors for Google. HTTP proxy CDN will give you a SEO boost by improving your site's speed and reliability. In turn, you can expect your portal to attract more visitors.
Cost-saving
A good provider can offer affordable and scalable pricing plans. With BelugaCDN, you can expect reliable service starting from under $1 per day (with a mere cent for a gigabyte of accelerated information). And that's not all!
In addition, you'll save more resources in the long run. CDN edge nodes will take a load from your primary server, reducing costs on bandwidth and maintenance.
BelugaCDN as your CDN provider
If you were following us – you should see the undeniable benefits of CDN service. However, you need to get a reliable CDN provider to maximize its effectiveness.
Let's take a wild guess and assume that you are looking for a trustworthy CDN hosting with a scalable pricing plan. If that is so - BelugaCDN has good news for you!
With us as your provider, you can avail of feature-rich HTTP proxy CDN solutions. We have over 37 edge servers to boost your site performance for users around the globe. In addition to that, you will get access to myriads of tools to secure and protect your files.
What about the price? We are happy to tell you that BelugaCDN can offer its advanced features for a quarter of the competition's costs.
There's more to come! You can try our HTTP proxy CDN for free with a 30-day trial. Does this sound interesting? Then, feel free to drop us a call today and see how we can enhance your website!