Live Streaming CDN Providers
Live Streaming CDN Providers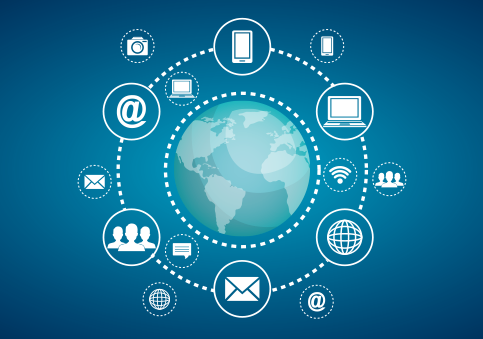 By this time, your business has incorporated social media marketing into means to improve enterprise performance. If you really want to win, you have to play using more advanced tools. Have you considered using live streaming CDN providers to keep up with business demands? Live streaming is used by many organizations to show demos and live events. Imagine this kind of innovation for your company. Now, take it a step further by contacting live streaming CDN providers. Through these CDN providers, your live stream videos will be deemed a lot better compared to live streaming companies who are missing out on the opportunities live streaming CDN providers can bring. But before you look for a provider, let's dissect first what the advantages of live streaming CDN servers are. Once you are fully aware of what they can for you, you'll be more than enthusiastic to use live streaming into your enterprise.
Vivid Video Viewing
A CDN allows you to speed up the browsing experience of potential customers. But in the case that you want to use live streaming, a plain CDN just might not do. Live streaming CDN providers may have to step in to turn an ordinary CDN into a live streaming CDN server. With a live streaming CDN server, data is cached on time so that the video will not take too long to buffer, and will present images and sound right on time. A regular live streaming experience will only let viewers go to the home server, and many factors such as distance, bandwidth, and number of website visitors, will pile on the live streaming experience, and cause delays and haphazard quality. The video becomes pixelated, video load times are too long, and the buffering catches on with the viewing process. Live streaming CDN providers will assure you this won't happen. With their live streaming CDN server, the live stream is not only viewed vividly through origin pulling, but data being collected from where the live stream is happening will then be cached in multiple, so that other website visitors will not try to grab data that have been retrieved. Through live streaming CDN servers, data is brought in multitude for many viewers to enjoy. This includes crips sound, vivid imagery, and anticipation from viewers who are eager to watch.
The Live Stream Stays Live
What's annoying when your watch a video under challenged internet conditions? The video takes a long time to load and you are watching a video in small increments. Now, since the events shown in a live stream are happening as we watch, there is a possibility the video will buffer, because current imagery is not at par. The thing is, with a live streaming CDN server, when one is viewing the live stream, data is brought right away so that the video will move on smoothly. Aside from on-time data caching, on-time data purging will also happen. This kind of purge is something that live streaming CDN servers must do constantly, to present current data. Thanks to this technology delivered by live streaming CDN providers, the live stream remains live, because data that is not current will be purged at a schedule, and new data will come in from the home server. The reason for this is that in a live stream, events change by the second. The viewers expecting help from the live streaming CDN server will be treated to a hassle-free live stream thanks to live streaming CDN servers.
Better than a Regular Server
Having a live streaming CDN server is actually a lot better than a regular server for many reasons. To start with, the regular server will only deliver the live stream video plainly. Thanks to live streaming CDN providers, your access to the live streaming CDN server will allow you to show better videos that can be appreciated better when viewed live. Let's say you stage a live viewing event that includes a contest. Viewers might still be waiting for the contest, but because of troubles stemming from a regular server, viewers did not see that the contest was already done. A live streaming CDN provider will have to do their magic so that your live stream videos will be the talk of the town.
Sounds promising? Start your conversation with live streaming CDN providers right away through us here at Beluga CDN. By clicking here, you are opening the possibility of using a live streaming CDN server for your live stream events. We can't wait for you to start.
Related Resources