Why You Need A Website CDN Service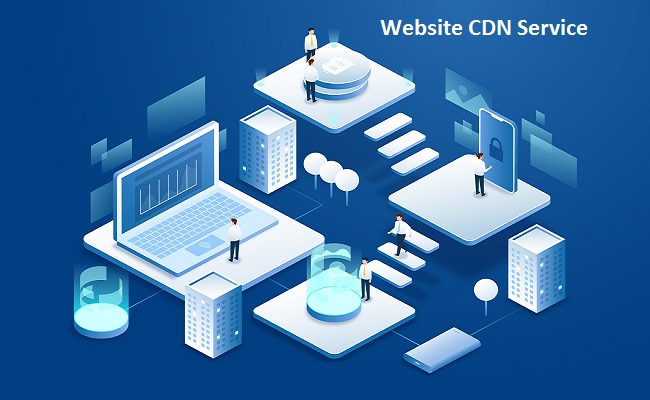 With over 2 billion global users, the internet is an expansive landscape that seems to know no end. Ever since the advent of the World Wide Web, brands of all sizes have had the unique opportunity to communicate, very effortlessly, to their target demographic all around the globe. Despite how advanced technology has allowed enterprises to behave, the challenge to efficiently deliver web content seamlessly remains. This is why getting a website CDN service is important today.
Your internet connection provider can only go so far and your web host of choice can only promise you so much. At the end of the day, the battle to win over the very members of society you'd like to turn into patrons is still in your hands. Because of this, more people are looking into learning how CDN works. Whether determined entrepreneurs or curious marketing executives, understanding how to use CDN has become vital in one's journey to digital domination.
Here are reasons why you should invest in a website CDN service
A website CDN service improves your website speed
This is the prime reason why companies and website owners turn to CDN in the first place. Why people re figuring out how to use CDN is so they can make sure their users receive their web data quickly. Numerous studies point out how fast-loading websites translate to good money. The faster your website loads, the longer site visitors are likely to linger and explore around your website. Because they don't have to keep waiting, it will be easier for you to sell products and services or at least have your users engage with your brand in one way or another.
To begin, the essence of a CDN is to reduce latency. At its base, a CDN is a group of servers that are in different data centers all around the planet. This is done to better transmit your web data without huge lags. Think of it as a group of basketball players passing a ball around. The more the players, the quicker and more assured it is for the ball to be passed around. Your web content is the same. Without a website CDN service, your users obtain your site's media and data from your web host origin. Fundamentally, this shouldn't be a concern, but since web host origins aren't designed to cater to thousands and millions of a website's users simultaneously, your website could crash. CDNs hasten the delivery of your web content because of the many servers there are involved. For instance, at BelugaCDN, we have 28 Global PoPs and 9 SuperPops. That means, there's sure to be at least one or two PoPs that's guaranteed to deliver your content to your target market—wherever in the world they are.
Learning how CDN works lets you cut back on money
Because your web host provider won't let out as much bandwidth, you'll be able to save a lot more money. There are different ways CDN providers bill their clients, but the most transparent way is the pay-per-usage bases that offer scalable CDN plans. Other providers, on the other hand, have customized plans. These may work for quite a lot of companies and website managers, but it ultimately doesn't benefit the majority of people since pricing varies a lot and you're often left to wonder how much you'll have to pay until your bill arrives.
Again, this is why understanding how CDN works gives you an advantage. You're able to make better decisions when shopping for CDNs.
Knowing how to use CDNs lets you market accordingly
CDNs are terrific at relaying web content, but little do business leaders know that a few CDNs can also perform A/B testing. This lets digital marketers assess which campaigns resonate with their market more. Geo-tagging also becomes much easier. That being said, knowing how to use CDNs also lets you better budget your company finances considering how you can penetrate demographics that would otherwise be expensive to do in person. Learning how to use CDN lets you study how your target audience goes about their purchases, too.
Reliable CDN providers help protect your website
It's never been easier to hack a business' digital haven. We've all heard of mega-companies losing a lot of money because of cybercriminals who've outdone them. This is why getting a website CDN service is essential today. A website CDN service helps secure your web data and makes sure your content is available at all times even when your web host origin is offline. When you sign up with us, a highly dependable website CDN service, your site is sure to be secured because we use a myriad of tools to help safeguard your web content.
Related Resources