Multi-CDN Providers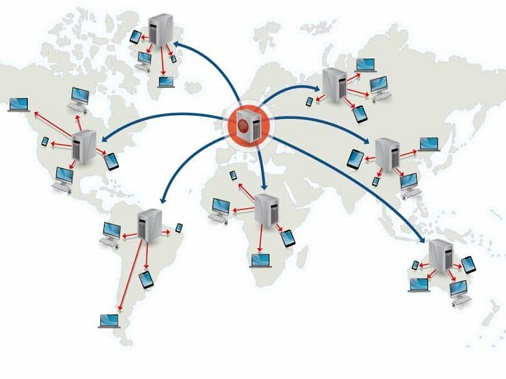 How multi-CDN providers can help your website
Given the rise of the digital age, brands and corporations alike have approached Content Delivery Networks (CDNs) more irreversibly. Because of how expansive the world wide web has become, it's nearly impossible to conquer the internet without the help of cloud content delivery platforms. As a result, there's an increasing number of web developers and companies turning to multi-CDN providers to ensure quality browsing for their consumers. Because no CDN architecture is precisely the same in all aspects, signing up with multi-CDN providers has become a solid strategy to guarantee the reduction of latency and the optimization of websites and apps.
For this article, we're discussing how multi-CDN providers help fortify your digital brand and why the best CDN for you should be affordable.
Multi-CDN providers: how this strategy helps
To further appreciate what exactly multi-CDN providers do to make sure our users are kept delighted and satisfied, it's important that we define what it means first to partner with multi-CDN providers. As the name implies, resorting to multi-CDN involves distributing your web data across the servers of several CDN providers to better improve digital presence globally. With various CDN providers being available to relay web content, your site is better optimized and latency is reduced even more.
Strategizing with multi-CDN providers also makes your website easier to access should your site's origin server be offline. When your site's web data is stored in multiple servers, your global users are more likely to consume your content through their Edge server—meaning the server nearest them—instead of from the web host origin. So even if the origin server is down, you have tons of other servers to count on to keep distributing your web content.
How CDN architecture improves your website
Composed of origin servers and Points of Presence, CDN architecture is designed to cut, if not altogether eliminate, the distance between web host origins and users. Every time a user clicks on a site and explores web pages, requests are being made. That means, if a web host origin is continents away from a user, each request the user makes travels thousands of miles away. With modern and inventive CDN architecture, users can access a website through the server nearest them, therefore ensuring speed and availability at all times.
All that said, it's noteworthy that CDN providers may or may not have varied specialties. Some perform better in some parts of the world and some excel more in certain areas—video distribution, A/B testing, static content delivery, to name a few. This is why many companies find it best partner with multi-CDN providers; to maximize every possible resource and feature thinkable.
Why the best CDN for you is affordable CDN
Unless you service millions of people and your website needs are complex and intricate, it's highly possible that the best CDN for you is cheap CDN. Aside from the obvious benefit of being able to save more, affordable CDN has grown to improve in content delivery, reach, and even technology. For instance, here in BelugaCDN, we pride ourselves on being able to deliver not just basic CDN needs, but a user-friendly interface that makes it easier for you to boost your site. We're also able to present real-time statistics should you need to see how your site is fairing in certain parts of the globe.
Of course, these are on top of IPv6 network features, improved website security, and instant purging—essentially many things present in CDN architecture.
These things factored in, it makes better sense for one to sign up with cheap CDN. After all, many can refer to many providers as the best, but the best CDN for you will always be one that meets your needs without damaging your budget.
Does my website need multi-CDN architecture?
Your site may benefit from multi-CDN providers, but unless there's a strong, feasible need for your site to perform incredibly well in many continents and countries, you're not going to benefit from it financially. Regular CDN providers already deploy tons of servers, so going the multi-CDN route should be something you feel one provider is unable to meet.
Great examples of industries that rely on the multi-CDN strategy are computer software brands, corporate services, and media. Because these particular industries per se are required to be internationally present at every single second, it's crucial that they consistently deliver.
Conclusion
Each website needs vary and no one size solution can apply for every client and company. Find out what your specific website needs are and take it from there.
If you don't know where to start, contact BelugaCDN for more information!