From CDN to Multi CDNs, Now, It's Time To Tap The Power of a Custom CDN Server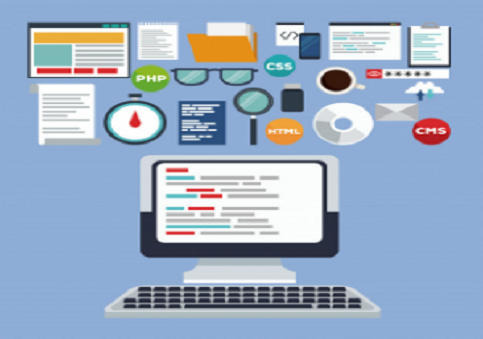 Your first content delivery service totally changed how you delivered your contents to your most prized audience.
Then, as your demands grew, you jumped into a multi CDN service to cover your growing needs.
But with all these conveniences, you realized that you're giving away too much power on these content delivery services over your company's most sensitive data.
But how can you prevent these risks without giving up the benefits of a CDN service?
The answer? Through a custom CDN server.
With a custom CDN server, you can have the ability to tailor your content delivery solutions based on your company's requirements and current performance.
Also, it gives you total control over your content delivery transactions, privacy, and cost.
Using a custom CDN server means having more protection for your business while still tapping the good old benefits of content delivery service.
With these things, there's no way you wouldn't want to have a custom CDN server over a traditional CDN service.
If you're interested in this thing called 'custom CDN server,' then have a look at the top providers of a custom CDN server in the market today.
Custom CDN Server #1 Varnish DIY CDN
Since Varnish DIY CDN provides you with a custom CDN server, it allows you to have (more) control over your content delivery transactions.
Also, it allows you to decide where you specifically want to locate your PoPs to closely target your important users.
Another advantage that you can get from this provider is you can choose which type of delivery network you want to use that can perfectly fit your strategies.
It's custom CDN server also allows you to choose whether you want to use hybrid content delivery networks, in-house private CDNs, or consumer CDNs.
Varnish DIY CDN also helps you save high costs in data transfer costs on a yearly basis.
Here are the other features of Varnish DIY CDN:
Varnish Broadcaster
Varnish Discovery
Massive Storage Engine (MSE)
Dynamic backends
File operations
Web Application Firewall
JSON Support
Parallel ESI
Client and backend-side SSL/TLS
Total Encryption
Varnish DIY CDN provides a custom CDN server that throws away everything that you don't want about a traditional CDN service, making your content delivery transactions more efficient and secure.
Custom CDN Server #2 Kubernetes
Kubernetes is an open-sourced platform that has the ability to manage containerized workloads and services.
Google open-sourced the Kubernetes project in 2014 and utilizes the internet giant's decade and a half experience in running production workloads at scale.
Kubernetes also helps in making management and discovery easier by grouping containers that make up an application into logical units.
It allows you to transfer your workloads with much ease through its public cloud infrastructure or on-premise hybrid.
Here are the other features of Kubernetes:
Horizontal scaling
Service discovery and load balancing
Routing of service traffic based upon cluster topology
Automatic Bin Packing
Automated rollouts and rollbacks
IPv4/IPv6 Dual Stack
Scalable tracking of network endpoints in a Kubernetes cluster
Having the 'DNA' of Google ensures that Kubernetes can perform impressive services that can surely put your business at par with your other competitors.
Custom CDN Server #3 CDNify
One of the first advantages that you can gain from CDNify is all its PoPs are available at all times, unlike in federated content delivery solutions.
Also, each CDNify's custom CDN server is using solid-state drives that enable these servers to perform 30% faster than content delivery services that use regular (old school) hard drives.
What makes CDNify's custom CDN server more efficient is it gives you the freedom not to have any Points of Presence in countries or regions that are irrelevant to your overall strategy, which can save you from high costs.
It also allows you to upload your own SSL certificate and customize your content delivery network URLs.
It has an easy-to-use control panel that enables you to integrate your own branding and use custom URLs for the Control Panel and API access.
Through its custom CDN server, you can conveniently integrate with any CMS of your choice, whether the platform that you're using is WordPress, Magento, or Drupal.
They also have what they call 'self-healing technology' that maintains the health of your network and makes sure that your traffic is quickly rerouted in case of any technical problems.
It provides you with an entire set of edge nodes that is totally dedicated to you and are actively managed by CDNify's team of tech experts.
In case of any technical issues that you want to resolve, you can contact their team to quickly deploy the necessary solutions to minimize interruptions in your operations.
For businesses that want to migrate on a custom CDN server, CDNify is surely a safe haven for them.
It is packed with features that enables you to customize your content delivery solutions even better.
Its custom CDN server can surely produce better performance and benefits than your previous content delivery services.
But … Wait, wait, wait, are you new to a CDN service?
If by any chance, you stumbled upon this article and doesn't have any prior experience with a CDN service, we recommend that you test the waters by trying a traditional CDN service first.
We recommend using BelugaCDN as it only costs ¼ of the average price of other traditional content delivery services while delivering most of their advanced features.
Let's have a look at its features:
Free SSL/TLS on customer domain
Only delivery of the HTTP video streams
Pseudo-streaming (progressive streaming)
Transfer speed rate limiting
Byte range requests support
Real-time log streaming
Token authentication
Instant purging
It also offers a free CDN that has 3 plans which provide various allowance of network traffic for your website.
Pro Plan - Equips your website with 2,500 GB of network traffic
Business Plan - Equips your website with 25,000 GB of network traffic
Enterprise Plan: Provides your website with 200,000 GB of network traffic
It will be a perfect start to try out one traditional CDN service first before trying out a custom CDN server to have a feel of how a CDN service works.
By having a first-hand experience with a traditional CDN service, you can better customize your custom CDN server and leverage it more to your advantage.
Related Resources