Oracle Content Delivery Network
Understanding what the Oracle Content Delivery Network is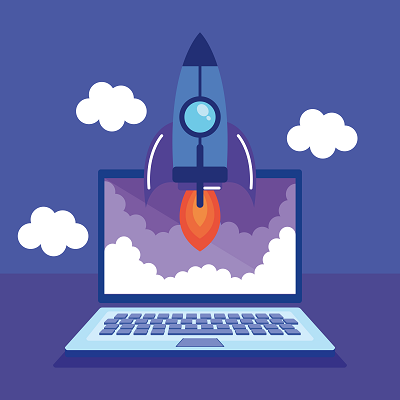 Nowadays, apps and websites need to be comprehensive, functional, and speedy. If a site lacks any of those, best believe it'll be buried into oblivion, with its many contemporaries dominating the digital space. The internet has become so expansive that it's almost virtually impossible to stand out. That being said, your site being easy to go over and loading quickly is the least you can do for your users. This is also why the search phrase Oracle Content Delivery has, somehow, found its way to search engines. If you're IT-savvy or a computer fan at the very least, you know for sure that Oracle Content Delivery Network isn't an actual piece of technology; but here we are today, referring to it as if it's an actual brand or service.
All that mentioned, this article will talk about how to use CDN, how Oracle Content Delivery Network came to be, what those two elements are, and how both elements, individually, are useful in the online world.
What is an Oracle Content Delivery Network
What does Oracle Content Delivery Network aim to improve? Before we get to answer that question, it's best to differentiate each component and discuss what they're set to fix. For starters, Oracle JET—an acronym for JavaScript Extension Toolkit—is a modular toolkit that's designed to establish functional user interfaces. That means this is an IT instrument that's made to help web developers. Based on celebrated open-source frameworks and esteemed industry standards, Oracle JET makes it easier for developers to come up with better services and more thorough functionality designs.
CDN hosting, on the other hand, is a cluster of servers scattered in many parts of the globe to better serve international app and website visitors. When a site owner takes the time to learn how to use CDN and then finally sign up with a provider, they allow CDNs to store and cache their site's web data. That way, users no longer consume a site's content from the origin host, but from the server that's nearest to them.
Think of it this way: when you don't have a CDN to back your website, everyone who accesses your site requests for the media from only one server—this is referred to as the web host origin. In itself, this shouldn't be wrong as web host origins are designed to distribute web content anyway. The problem here is that origin servers aren't made to accommodate thousands and millions of people all at once. That being the case, when you don't make use of a CDN, your users request for your web content from the origin server and this could crash, causing your website to go offline.
All that mentioned, learning how to use CDN hosting and taking the time to figure out which provider best meets your needs helps your website become a better digital haven for your visitors and customers. Not only do you reduce latency, you improve their browsing experience, too. On top of that, your site's security is heightened, as well.
Considering everything mentioned, it makes sense why Oracle Content Delivery Network has been searched for multiple times. Anyone typing in the phrase on a search engine essentially wants to know how to improve the browsing experience of a user. Granted that Oracle JET is about functionality and user-friendliness and CDN hosting is about reducing latency, anyone wanting to combine both aspects is only determined to enhance their site's or app's performance.
Why should I learn how to use CDN hosting?
Taking the time to learn how to use CDN hosting benefits not only your website but your overall brand. The more cohesive and tight a customer's experience with you is, the more likely they are to have pleasant things to say about your business, not to mention the better share of pocket they're willing to account for you.
Once you understand how to use CDN, you also develop a better appreciation of what kind of content you put out for your digital audience. That said, the first thing you should factor in when shopping for a CDN hosting provider is their locations. Here at BelugaCDN, we have 28 Global PoPs and 9 Super PoPs; that means our data centers are strategically located in various parts of the globe so we can better distribute your web data wherever your users are. While many other providers have hundreds of locations, best remember that your website won't need every single one. Weigh your pros and cons, and determine what services your website needs exactly.