Best CDN Providers
BelugaCDN – One of the Best CDN Providers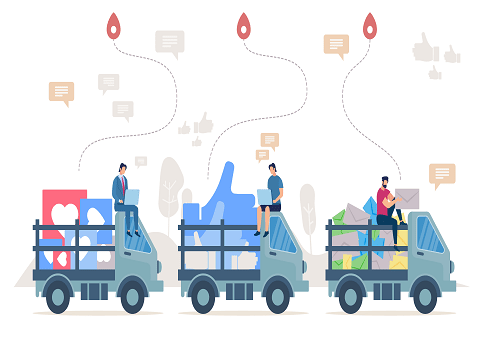 Content delivery network or CDNs bring the content of your website closer to your global audience without sacrificing quality and page load time.
Without it, the origin servers will be burdened with too much traffic and web visitors will have poor and slow web experience as a result.
Of course, there are a number of CDN providers in the market right now. Choosing one can be difficult because they seem like they are all the same.
But they are not. Here, you will learn why BelugaCDN is one of the best CDN provider and why you should choose them for your web content deployment.
How does Content Delivery Network Work?
CDN is all about bridging your web content and the devices that are being used by web visitors to access your website. They achieve this through a network of servers around the world.
With point-of-presence servers or PoP servers, CDNs are able to minimize the distance between the origin server host and the end-user machines like your computers and mobile devices.
This happens through strategically located PoP servers in different countries and continents around the globe.
The PoP servers store a cached version of your web page content including different elements like javascript files, HTML, CSS, images, and even videos.
When someone is accessing a certain page from your website, the PoP server deploys the cached version of your web page to their device.
Through this process, users are being served by a server that is physically near their proximity instead of having the origin server handle web content requests from halfway around the world.
What Makes BelugaCDN One of the Best CDN Providers
Performance
The main goal of a good content delivery network platform is to increase your web page's load speed. To achieve that, it needs a high-performance infrastructure. BelugaCDN offers a reliable network that can optimize the speed of any website, including e-stores. In addition, this CDN provider can also handle large bandwidth demands especially when the site is hosting large volumes of downloadable content. As a result, it is able to give users snappy and seamless web experience.
Beluga CDN also features high-level capabilities and features including:
Smart image optimization
Secure Sockets Layer (SSL) certificates
Segmented content caching and purging
Enterprise-level platforms for video and SSL/ Transport Layer Security (TLS)
Security
With the increasing number of websites being hacked every year, a good CDN provider should be able to provide high-level security to combat these attacks. BelugaCDN is able to provide a reliable defence against high-level DDoS attacks through TLS certificates or through high-end authentication options including token-based authentication.
Customer Service
BelugaCDN also has a team of customer support representatives that are available 24/7. They will respond to any concerns any time and any day via call or chat. Our ticket response time is quick because our representatives have a high level of technical knowledge with extensive skills and training in handling different technical problems.
Easy to use
BelugaCDN also provides its subscribers with an easy-to-use and intuitive user interface. From the dashboard, you can customize the service based on your content delivery needs. You can also manage your accounts there.
Competitive pricing
For as low as $20 per month, your website will get 2500 GB of traffic with very low per GB overage cost. In addition, you will also get access to a variety of features including real-time analytics so that you will gain insight on how your website is performing, built-in protection against DDoS attacks, custom SSL, secure tokens for authentication, and unlimited cache purging. You also get access to our library of APIs for custom solutions for your website.
BelugaCDN – One of the Best CDN Providers for Your Extended Website Reach
We live in a very interconnected world. More than ever, fast internet is now as important as it will ever be. Regardless if you are a solo entrepreneur running an e-commerce store or an enterprise with high-level online transactions, you will need a fast-loading website.
BelugaCDN has the necessary tools and features you need to accelerate the speed of your website and provide your visitors with the best possible web experience.
With years of experience operating high-performance networks, we can accelerate your website's speed and performance by as much as 20 to 40 percent.
The best part is that our plans are a fraction of what other top CDN providers are offering. And with our next-gen IPv4/IPv6 dual-stack network, your content will be delivered to your users on any device including smartphones and tablets.
This is what makes BelugaCDN.com One of the Best CDN Providers
Related Resources