CDN Providers Comparison Chart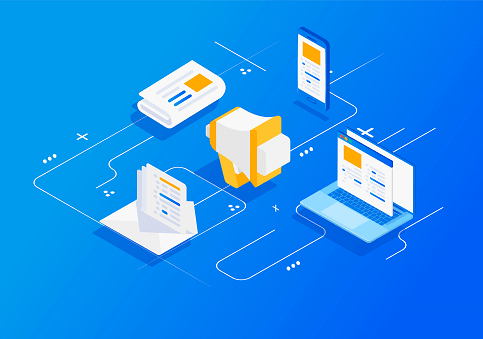 The internet is expanding fast, and businesses are gradually migrating to the cloud. Form office files to entertainment, many of today's necessities are now found in the virtual space. As a result, brands and companies that intend to grow their enterprises are called to rise to the challenging demand of putting out speedy and quality content. So, if you're trying to break into the business industry, you may want to examine a CDN providers comparison chart. This will give you better insight as to who your digital market is and what other strategies you can try to better conquer the web.
Precisely because of that, this article aims to tackle what elements should go into a CDN providers comparison list, and why despite the diversity in CDN pricing, cheap CDN remains a strong contender.
What Should I Look Out for CDN Providers Comparison?
CDN Pricing
Perhaps one of the first things you'll notice when looking at CDN providers comparison lists are the rates. Digits are naturally overwhelming, so you should always consider why these services are priced the way they are. Each CDN provider has a thorough list of rates that correspond to a certain traffic level, regardless of how transparent these providers are. While CDN pricing has become diverse, as earlier mentioned, the more web traffic your site gets, the more likely you're going to get similar quotes from different CDN providers.
Many providers such as ourselves confidently parade our CDN pricing fees on our websites; still, there are dozens of providers, too, that charge by the feature, if not extend custom contracts only. While all these CDN pricing schemes have their own pros and cons, the pay-per-usage arrangement often supports startups and SMEs the most, simply because this billing tactic promises the most predictability and transparency. For instance, if you check our CDN providers comparison chart on our homepage, you'll see exactly how much you'll need to pay every month. What you see is literally what you get. Always factor in CDN pricing in your decision-making.
It's easy to jump right ahead and sign up with large, more well-known providers, but before doing so, assess cheap CDN and find out if your business and website needs are very much feasible with affordable CDN. You'll be surprised that, many times, cheap CDN can confidently compete with top CDN providers, too.
Points of Presence
The fundamental essence of a CDN is to easily bridge your web content to your users wherever they may be in the planet. As a result, knowing exactly where a CDN providers' locations are helps you easily narrow down your decision. Which continents and countries does your website need to be strongest in? Do you intend to fortify your German audience really soon? Are you noticing a slow, but steady rise among your Asian market? Wherever your primary markets are, find a CDN provider that's present in the locations you need to perform best in.
Customer Service
A CDN providers comparison chart is never complete without factoring in customer service. While this may seem trivial during the shopping stage, you'll soon realize how elemental and crucial every client services department is. Always remember that once you sign up with a provider, they'll be legally obliged to help you distribute your web data. As such, you'll need to have a team you can trust and turn to should you have any problems with your content and digital efforts. Accountability is never a joke, especially when it comes to technology.
It doesn't matter if you run an ecommerce website or a digital publication, your online brand is a direct reflection of what your company stands for offline. When shopping for CDNs, determine a provider's customer service hours and find out the platforms where they accommodate their clients. Are they able to chat or do they extend only email support? What about a responsive trunk line? Reading reviews about what their present clients have to say also helps. These kinds of comments are mostly raw and unfiltered, and you'll find many of them online.
What's the Best CDN Service for Your Website?
CDN, which stands for Content Delivery Network, is a group of strategically placed servers all over the world to swiftly deliver anyone's rich content in any parts of the globe.
Today, boosting the speed of content delivery is not a problem anymore.
Web owners may look at numerous CDN providers comparison on the web to see which provider really suits their needs.
With this, we've provided a neat CDN provider comparison to help you decide which CDN service has the benefits and features that you're looking for.
Top 4 CDN Providers and Its Features Comparison
#1 BelugaCDN
BelugaCDN is one of the most affordable content delivery services in the market today. But just because it is cheap, it doesn't mean that you're sacrificing anything.
In fact, most of the exact same features you can see in BelugaCDN can be seen on other CDN services for a much higher price.
It's not playing catch up as it goes head-to-head with other top CDN services when it comes to performance. It won't fail to be included in any CDN providers comparison because of its reliability.
It has a free CDN plan that is divided into 3 offerings that equip your website with varying web traffic allowance:
Pro Plan - 2,500 GB web traffic
Business Plan - 25,000 GB web traffic
Enterprise Plan' - 200,000 GB web traffic
You can use this free plan for up to 30 days.
Here are the other features of BelugaCDN:
BelugaCDN Sonar™ (Real-Time Traffic Statistics)
Web acceleration
Game delivery
Ad serving
Live Video
Video on demand
Anti-DDoS
IPV6 Network
Large file delivery
BelugaCDN supports all these 5 SSL extensions:
Perfect forward secrecy
Dynamic record sizing
ALPN
HTTP/2
OCSP stapling
With its solid features, BelugaCDN would not be the least in any CDN providers comparison. Its capabilities would ensure that it has a strong fighting stance when pitted against various content delivery services.
And yes, these are the best reasons why you should buy CDN from BelugaCDN.
#2 CloudFlare
This CDN provider can seamlessly deliver cloud encoding and customizable HTML5 video players, which are already integrated into its video hosting service.
In any CDN providers comparison that focuses on video-related capabilities, this content delivery service would surely not be left-behind.
This content delivery service has a free CDN that provides you with Cloudflare issued SSL certificate, but its free CDN doesn't support video hosting capabilities.
These are one of the top reasons why CloudFlare always rises on any CDN providers comparison because of its packed features. It's also a big plus why a lot of website owners are deciding to buy CDN from this content delivery provider.
Look at the other features that CloudFlare has to offer:
Basic DDoS protection
HTTP/2 and SPDY
WebSockets
Restful API
IPV6
Being in the CDN arena for a very long time, it surely always impresses in any CDN providers comparison.
It would not feel ' insecure' with its fellow content delivery services as it is already secured with its strong features that can compete anytime and prove its worth.
This content delivery service really knows what website owners need (and want) in different aspects of content delivery services.
#3 Amazon CloudFront
Amazon CloudFront has a Pay-As-You-Go payment scheme that saves you from the worry of upfront costs that can hit your budget hard.
CDN services that provide flexibility on consumers' budgets never fail to have a nice spot on any CDN providers comparison on the web. Why? Because it's the consumers' delight that always pushes this content delivery service up.
Website owners would always want to buy CDN from a content delivery provider which they know can value their money.
You can also trust Amazon CloudFront when it comes to security.
It equips your website with Geo-Blocking, Customer cert HTTPS, and CDN domain HTTPS, which provides solid protection for your website.
And it's important to take note that content delivery services with strong security features are always included in any CDN providers comparison we see everywhere.
It also offers a 50 GB of transfer-outdata each month for 1 year through its free CDN plan.
Amazon CloudFront also has other great features like:
API
IPv6
Purge
HTTP/2
Analytics
Anti-DDoS
AWS WAF
Instant set up
Origin pull protocol
DNS (AWS Route53)
Dynamic content delivery
The features mentioned above are one of the reasons why this content delivery provider has always been included in any CDN providers comparison . And, the reason why many are deciding to buy CDN from Amazon CloudFront.
Through its content delivery service, Amazon has certainly proved that it can also perform in the CDN arena with its feature-rich CDN service.
#4 Akamai
Akamai would always be included in any CDN providers comparison because of its solid content delivery services.
It can provide your website with strong privacy settings, video security, HTML5 video delivery, and analytics.
It also covers all your video-related needs with its live-stream and on-demand hosting that can jumpstart your website's video services.
These are the assets that enable Akamai to always secure a nice spot in any CDN providers comparison because a lot of web owners really love how it performs.
Because of that, this content delivery service are being referred by web owners to their circles, that is why more and more web owners are deciding to buy CDN from Akamai.
But wait, Akamai is not done yet with its features. This content delivery provider certainly can deliver additional features on top of its great capabilities. These are:
Scaled Networks On-Demand
Advanced Compression Algorithms
Accessible Real-Time Reports
Reliable Customer Support
Web Security Features
These strong features are one of the reasons why Akamai has always been included in any CDN providers comparison. And your best reason to buy CDN from Akamai today.
When Is It Time to Buy CDN?
The best time to buy CDN is when you notice growing web traffic on your site. If you're starting to see a consistent flowing from certain regions, areas, and countries, it may be best to buy CDN immediately. Again, the primary purpose of a CDN is to reduce latency. When you start to have users from across the globe, you'll want to equally cater to all of them with the same respect and speed.
Conclusion
Many CDN providers have different specialities, and rates remain varied. What matters most is your CDN providers comparison chart prioritizes the non-negotiable CDN elements.
CDN providers comparison is one of the best ways to determine which content delivery service is perfect for your website.
Web owners would love to have the best content delivery features for their websites. But yes, you and I must admit that these best features can be expensive for some.
They may want to buy CDN from the top content delivery services in the market, but they would surely find it pricey.
So, it appears that there's one more thing that web owners would love to have: affordability.
And when it comes to affordability, many think deciding to buy CDN at a reduced price also means getting reduced performance and capability.
Enter BelugaCDN, one of the most well-loved content delivery services today because of its extreme affordability (but), delivers everything that its pricier competitors can provide.
Indeed, there are a lot of great content delivery services in the market, but if you could use their features at a fraction of their price, why in the world would you not take that chance?
Find out what makes us unique when you sign up with BelugaCDN today!