Video CDN Providers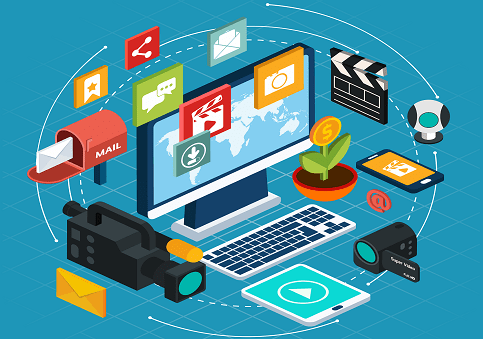 The battle to rival streaming empire Netflix is far from over. In the last couple of years alone, we've seen a massive rise in video-on-demand services. The capacity to enjoy one's entertainment in their own free time has proven to be a demand more than a trend, if anything. Precisely because of this, the advancement of video CDN providers has seen rapid growth, too; so much so, that it is now virtually impossible to consume these kinds of media without the help of reliable video CDN providers. Companies such as Youtube, Vimeo, Hulu, and Disney Plus, all make use of them!
For this article, we're breaking down why video CDN providers are crucial to the streaming industry and video providers in general.
What Are Video CDN Providers?
At its core, video CDN providers are really just CDN providers that put a heavy premium on video services. To better appreciate what video CDN providers do, it's important to understand how CDN functions.
Content Delivery Networks (CDNs) have been around for a while now, but only recently have they grown beyond compare. If you didn't already know, CDNs are a group of interconnected servers found in multiple locations around the planet. Think of them as messengers, passing around the news. To better grasp this idea, understand that each website and app has web host origins that are mostly found in only one location. To internet users who live near wherever this is, loading your content shouldn't be a problem since distance isn't relatively far. But for users who live on the far end of the globe, their consumption of your web data may differ from those who live near the host origin. That's because when a site isn't supported by CDNs, all of their users have to obtain web content from the host origin.
Doing so poses two problems:
Because each user accesses your website through your origin, your host origin could be overwhelmed and as a result, crash. When your host origin crashes, your website goes offline.
Host origins that have to simultaneously deal with multitudes of website visitors impact the loading speed of your web pages. That being mentioned, slow-loading pages don't just impact your market, they also affect your SEO ranking.
All these mentioned, CDN providers help reduce your site's loading time as the many servers now become in charge of relaying your web content. Instead of your users having to receive web data originally from the host origin, they can now obtain your site's content from the server nearest their location.
In other words, video CDN providers are providers that guarantee your media is consumed effectively and efficiently.
Find the Best Video CDN Provider for Your Website
The world is thirsty for video content, so it's not surprising that the demand for video streaming and hosting has increased exponentially.
With this, it would be an odd sight to see a single video CDN provider in the market.
With the large demand for video-related services, a lot of CDN providers in the market have gone out to release their own video hosting and streaming services. (All claiming to be the best CDN, of course)
Today, website owners are fastly becoming well-versed about how a video CDN provider 'must' benefit them.
But with all the choices now at our fingertips, one question arises: what is the best video CDN provider for our websites?
Well, it's a 'No Sweat' question with our list of top CDN providers with excellent video hosting and streaming services.
Let's check them out:
#1 BelugaCDN
BelugaCDN is a reliable CDN video service that can provide HTTP video streams, byte-range support, and pseudo-streaming (progressive-streaming).
It can provide efficient video-related services because it has 28 global PoPs and 9 super PoPs that are strategically placed all over the world.
These features alone make BelugaCDN one of the best CDN providers in the market and an excellent reason to buy CDN from this provider.
This video CDN provider also has an app called Graffana App to assist you in monitoring your usage metrics efficiently.
If you're planning to buy CDN from BelugaCDN, you'll also enjoy these features:
Real-time log streaming
Instant purging
Free SSL/TLS on customer domain
Token authentication
Full dual-stack network (IPv4 + IPv6 everywhere)
Also, just what like everybody expects in a CDN provider, it also offers a free CDN that is divided into 3 plans:
'Pro-Plan' - provides your website with 2,500 GB of traffic
'Enterprise Plan' - equips your website with 25,000 GB of traffic
'Business Plan' - equips your website with 200,000 GB of traffic
You can enjoy BelugaCDN's free CDN for up to 30 days.
The generous offerings of its free CDN makes it one of the best CDN providers that truly equips website owners with beneficial features.
One of the reasons why most web developers decide to buy CDN from BelugaCDN is it supports all these 5 extensions:
ALPN
HTTP/2
OCSP stapling
Dynamic record sizing
Perfect forward secrecy
BelugaCDN is surely one of the best CDN providers in the market, not only because it's a reliable video CDN provider, but because of its extreme affordability.
It's no wonder why more and more web owners are deciding to buy CDN from this provider.
It offers the same performance as its high-priced competitors but sells at only ¼ of their prices. Yes-It-Is-Real.
If you're planning to buy CDN for your website with the same performance as other providers, but only for a fraction of a price, then this is the best CDN for your website.
#2 CloudFlare
CloudFlare is a solid video CDN provider that can execute cloud encoding and has customizable HTML5 video players that are built right inside its video hosting.
These are the basic features you can expect in one of the best CDN providers in the market today.
It also has a free CDN that has Cloudflare issued SSL certificate. But it doesn't provide any video-hosting services.
Aside from having the much-needed features of a video CDN provider, it can also deliver these things:
Operational spam and content scraping protection
Globally load-balanced CDN
Basic DDoS protection
HTTP/2 and SPDY
Restful API
IPV6
These straightforward features are one of the reasons why CloudFlare remains one of the best CDN providers in the market today.
#3 Akamai
If you want to start your own video-streaming services, then this video CDN provider is one of the best CDN services you could pick.
The decision to buy CDN from Akamai will surely not be a disappointment as it is a video CDN provider that can seamlessly execute live-stream and on-demand video hosting services.
Also, it has privacy settings, HTML5 video delivery, video security, and analytics. One of the best CDN offerings that a video CDN provider can deliver.
On top of the things mentioned above, it can also provide:
Advanced Compression Algorithms
Accessible Real-Time Reports
Reliable Customer Support
Scaled Networks On-Demand
Web Security Features
With its solid and reliable features, it is no wonder why this video CDN provider became one of the best CDN providers in the market today. Choosing to buy CDN from this provider will indeed be a big favor for your website.
#4 Amazon CloudFront
Amazon CloudFront can provide live and on-demand video streaming, and it can even host large downloads and web files, things that a reliable video CDN provider can do seamlessly.
These are great services you can expect from one of the best CDN providers in the market.
If you're planning to buy CDN from Amazon Cloudfront, it has a 'Pay-As-You-Go' payment scheme that can save you from the worries that upfront cost brings.
Also, it can equip your website with Geo-Blocking, Customer cert HTTPS, and CDN domain HTTPS that can provide a strong defense for your website.
These security features can be one of your best reasons to buy CDN from this provider.
This CDN provider has a free CDN that offers 50 GB of transfer-outdata each month for a whole year.
Aside from being a reliable video CDN provider, it is also equipped with these features:
Origin pull protocol
Dynamic content delivery
AWS WAF
Analytics
API
HTTPurge
Purge
Instant set up
IPv6
DNS (AWS Route53)
Anti-DDoS
It's indeed a video CDN provider with rich and advanced features.
Even with its high price, there will always be a band of website owners who would choose to buy CDN from Amazon CloudFront for its high-end features.
That's why it remains as one of the best CDN services that web owners prefer.
How Video CDN Providers Critical to Video Providers?
Without video CDN providers, the content video providers create are left in the cloud with minimal speed behind them. Imagine being subscribed to a streaming service, enjoying certain content intermittently, all because the service itself is slow.
Needless to say, video CDN providers exist to improve your users' streaming experiences. In today's consumerism context, branding has expanded to encounters, as well. Meaning a business' brand isn't just associated with their products and services anymore, but more so reliant on the quality of how these services are extended. That being said, making sure their subscribers and audiences enjoy premium streaming is what video providers aspire for.
Who Are Video Providers?
Contrary to popular belief, video providers aren't just companies that specialize in putting out videos. Granted how today's society has an insatiable hunger for content-streaming, any company and business that produces videos, whether as ads or not, may be considered video providers. Ideally, of course, video providers are those that exist to fundamentally put out video content. Youtube, Twitch, Metacafe are all terrific examples.
How Do I Know It's Time for Me to Use A CDN?
The internet has become such a vast space that CDNs now handle more than 50% of the digital realm. That being the case, not having a CDN could be detrimental, not just to your website, but your overall brand, as well. The moment your website loads slower, losing sales and the interest of your visitors wouldn't be too far off.
CDNs become a necessity when you notice growing web traffic. Because the reduction of latency is what CDNs are primarily designed for, you'll need CDN providers to help you with distributing your web content to your audience as quickly as possible. As mentioned earlier, web host origins aren't made to accommodate hundreds and thousands of website visitors all at once. Another solid clue it's to use CDN is when the majority of your web content is dynamic media.
Conclusion:
There's no doubt that every CDN providers are all armed to the teeth to compete for one reason: to be the best video CDN provider in the market.
While performance obviously should be the top priority when choosing the best CDN for our websites, it's also a good idea to pick a better deal when it presents itself, right?
What if we could enjoy all the high-powered features of a video CDN provider while only paying ¼ of its average price?
That's a choice that BelugaCDN offers to the market, proving that a reliable video CDN provider shouldn't always be based on features alone.
It should also be about offering the best of both worlds: Extreme features and extreme affordability.