CDN Server Hosting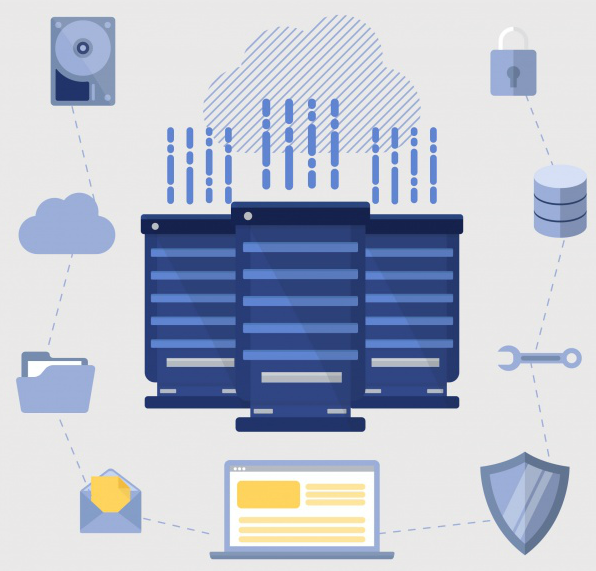 What is CDN Server Hosting?
Before we tackle the Content Delivery Network technology, let's discuss what server hosting is first. According to a business source, "Server hosting refers to offsite management and upkeep of hardware resources that are designated for a company's use. By paying a monthly fee to a hosting service, companies can reap the benefits of having a full IT infrastructure without all the cost associated with equipment maintenance, training and updates."
That being said, companies and brands that resort to server hosting services are freed from the physical and financial burdens of having to purchase and maintain one themselves. CDNs, on the other hand, are clusters of servers found in many parts of the globe. These servers then become responsible for caching and distributing web data to users around the globe. Understand that without a CDN, website visitors will have to obtain web content from a host origin. And although there is nothing inherently wrong with this, host origins aren't made to cater to multitudes of users simultaneously. Not only does this make your website load slower, not being backed up by CDN hosting providers also makes your website crash easily.
All that mentioned, a CDN server hosting exists to better distribute your digital efforts to your end-users.
A Short Refresher: Why Is It Important To Get CDN Server Hosting?
According to a research done by Google last 2018, more than half of mobile users will immediately leave a site if it takes longer than three second to load.
This means that if you don't have any CDN hosting providers at your side, and your website is mobile-centric, then it's possible that it may suffer at least five-second delay in loading time.
Without the presence of any boosting tool, even a free cdn, then it's not hard to think that your website can certainly fail, sooner than later.
The last thing that you would want is for users to leave your app or website just because you simply did not get a CDN server hosting.
These days, CDN providers are not an odd sight for business owners. The services of these providers have long been proved to be effective and advantageous for modern day businesses.
With this, it is not a question of whether or not to get a CDN hosting anymore, but which CDN providers in the market today is much capable in delivering all your needs.
Free CDN Server Hosting That You Can Utilize For Your Business
Who wouldn't want to get a free CDN hosting, right?
With all its boosting capabilities and its potential to drive up your profits, now is the right time to take a serious look at various CDN providers that offers this free service.
But most people have the 'stigma' that goes with free stuff, which tells them that these things can be simply regarded as crap. But a free CDN hosting certainly don't follow this trend, as it can provide quality service for its users even if it is free of charge.
The realm of CDN Server hosting knows very well that these free services is one of the best ways to showcase their capabilities and spread awareness to their brand.
By providing a very low quality tool, it is next to impossible for CDN providers to achieve these specific goals.
Before choosing the perfect CDN Server Hosting for you, you should first take a look at this list of top free CDN services in the market today.
CDN Server Hosting

BelugaCDN is known as one of the most affordable (if not the most affordable) CDN providers in the market today.

But this CDN provider is not all about being cheap; it also provides high-quality CDN server hosting for web owners.

Its free CDN alone allows your website to have 2,500, 25,000, or 200,000 GB of traffic through its 3 plans that are divided according to your specific needs.

But there's more to BelugaCDN than having a free CDN. It also has responsive technical support, security token, unlimited cache purge, and real-time analytics.

On top of that, it has 28 global POPs and 9 super POPs that are strategically placed all over the world, which ensures uninterrupted service for its customers.

And of course, we should never forget the features which made BelugaCDN one of the most competitive CDN providers in the market today:

BelugaCDN Sonar™ (Real-Time Traffic Statistics)

Large file delivery
IPV6 Network
Instant Purging
Anti-DDoS
Video on demand
Live Video

In a market full of high-performing CDN providers (with high price tags as well), BelugaCDN offers us a chance to experience CDN server hosting that allows us to save big - but doesn't compromise on quality.

SiteGround

SiteGround offers a free CDN service, but it will also allow you to extend its capabilities through a minimal fee.

It has a reliable track record in offering efficient CDN server hosting for its customers, that's why it's no wonder why it is still one of the most preferred CDN providers in the market today.

Its free CDN provides a free site transfer, automated daily backups, email, and SSL. It also offers 24/7 expert support via phone or chat. If you are to power a WordPress account, then SiteGround is the perfect CDN hosting for you.

Among all other CDN providers, this will be the most ideal choice for business email hosting with its 99.9% uptime guarantee.

1and1

1and1 is one of those CDN server hosting providers that has absolutely no hidden costs. Users will only have to make a one time payment of either USD 6 or USD 12 at checkout.

Various CDN providers know that there is a demand for a one-time payment offerings. If there are customers who prefer monthly payments, there are also who likes a one-time payment offering from their CDN providers.

Easy set up for 1and1 also assures you that there will be a personal consultant who is going to help you in figuring out how they could work perfectly for your business.

Bluehost

Bluehost is one of the best CDN providers you can find and it is known for its superb performance that comes with a very affordable price.

With this CDN service, users will enjoy free Weebly site builder and Cloudflare CDN should they choose Bluehost. It has a very strong following when compared to the top CDN providers in the market today, which only proves its efficient service.

As we all know, it has an advanced CDN server hosting, but it still provides a free CDN service which users can expand if they want to.

WordPress users highly recommends Bluehost because of their first-hand experience with its capabilities that brought a lot of advantages for their webpages.

Liquidweb

Liquidweb is for website owners who wants a CDN server hosting with sophisticated capabilities. After having a hands on experience with a free cdn, it is now time to migrate on more advanced capabilities to move your business forward.

This tool is primed for heavy duty tasks that can efficiently handle steady streams of highly demanding operations.

Without a doubt, this is one of the best CDN providers in the market that provides advanced solutions to accomplish a user's complex tasks. Remember, a free cdn has its uses, but you should not stick with it for a very long time if you want to catapult your business forward.

Here's a list of what Liquidweb can provide for your business:

Cloudflare CDN
DDoS Protection
100% Uptime Guarantee
24/7 Heroic Support® via phone, chat and email

InterServer

InterServer is a CDN provider that has absolutely unlimited storage space and data transfers that users can definitely take advantage of. With its enticing offers, it can definitely compete with other CDN providers when it comes to price and capabilities.

It guarantees users of 99.9% uptime of whichever applications and websites if they decide to enroll in its CDN server hosting.

A2Hosting

A2Hosting is perfect for those who manages a resource-heavy WordPress website.

If you don't want to give up the richness of your contents, then a CDN server hosting must be included in your WordPress site.

A2Hosting equips WordPress site owners with necessary tools (including a free cdn) to make the most out of their site, which would eventually drive their profits up.

It is one of the few WordPress-centric CDN providers out there that really lives up to its promise of convenience and efficiency for WordPress users.

Have a look at what A2Hosting can provide for you:

SSL certificates, PayPal integration
Turbo Server, SSD speed boost, and optimized caching
Free cdn from Cloudflare and 1-click installs for WordPress
FREE HackScan and KernelCare
A2 optimized WP plugins for performance and security

It's a CDN server hosting service that offers flexible plans that caters to your varying needs. It offers 'Shared Hosting', 'Reseller Hosting', 'VPS Hosting', and 'Dedicated Server' with features and tools that can all meet your growing demands.

And just like most CDN providers, A2Hosting also offers customer support through its 'Guru Crew Support' team which is available 24/7/365.
Conclusion
Overall, a CDN server hosting is necessary for making a statement in the digital space. There are a ton of CDN hosting providers now, so the challenge is primarily finding one that meets your needs and complements your budget.
Related Resources