Cheap CDN and Solution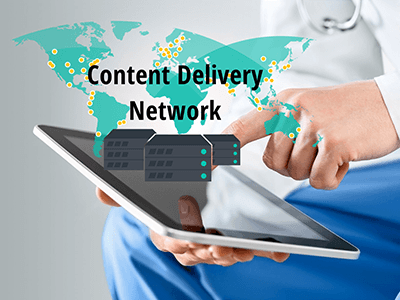 Anyone who's done the least bit of research knows that content delivery networks (CDNs) have made browsing much easier, faster, and more convenient for every internet user there is on the planet. Given that there already is free CDN, is cheap CDN any better? Or better yet, what constitutes the best CDN?
Cheap and Best CDN
Yes and No. As with many things in technology, the correct answer to the question is "it depends." Each business is unique and websites have different requirements and needs depending on the industry they belong to and the markets they cater to. The best CDN only becomes the best if they meet most or many of your needs. Similar to your enterprise demands, CDN providers, too, have different strengths and bundles. Knowing which provider to sign up with is largely reliant on what services your website needs the most.
For example, provider X could have a good number of servers and Points of Presence, whereas Provider Z only has half of those figures. Still, it's possible that the regions and data centers you need to be present in the most are those within Provider Z's reach and not of Provider X's. In this context, the best CDN would be provider Z despite its limited number of locations.
This is also not to say that only expensive CDNs are great. Take us for example. We are an affordable CDN for simple global content delivery solutions, but our performance matches that of the leading providers there are. We reduce latency as competently as our bigger counterparts and our clients are happy. If anything, we provide better arrangements as we do not have long-term contracts and clients are free to cancel anytime. To a lot of website owners and business decision-makers, these things can make or break a deal.
BelugaCDN Provides you the following features:
$0.01/GB Or Less
Free Trial – NO CHARGE TO YOUR CARD!
Built-in DDoS & Website Protection
Free Enterprise-Grade Features
No Long-Term Contracts
CDN Provider Comparison
Here a cost calculation example with 2.5 TB transferred per month:
| | |
| --- | --- |
| Cheapest CDN Providers | Cost |
| Beluga CDN | $20 |
| Amazon | $213 |
| Stack Path | $150 |
| Azure | $218 |
| Google Cloud | $200 |
Is free CDN a good alternative?
It would be false for us to jump at the opportunity and answer "no." while there is an ocean of providers extending free CDN services, bear in mind that these services are limited. Granted that we only ever get what w pay for, there are also several things clients can't downright demand from these providers given that they don't pay their CDN services. A good example would be customer service. Those who make use of free CDN may be deprived of a credible and accessible customer support team.
If your business belongs to the e-commerce industry, it'll also be hard for you to score promising deals with free CDN given that providers have very narrow caps for these arrangements. If anything, Free CDN is best for those who don't keep updating their site at all and those whose sites contain only static content. If your business demands you to update plenty of things on your website—by they sports scores, sale prices, breaking stories—then the perfect solution could be cheap CDN that works for you.
How to find out if cheap CDN is the answer
As stated earlier, the best way to determine whether or not a CDN is for you is by knowing, very accurately, what things you need to consider. When you have a definite list of things you can't compromise for your website, your search for the best CDN becomes clearer—and there's a great chance cheap CDN is precisely the solution to your digital needs.
Here are a few questions you can go over:
What kind of content does my website contain?
For starters, there are two content types: static and dynamic. Static content calls for no modification, nor does it need to be modified. Servers simply distribute them and end-users can consume them right off the bat. Images, documents, javascript, fonts, data objects, and videos are great examples. Dynamic content, on the other hand, is changing media. Weather updates, banking smartphone applications, sports scores are prime examples. All that aside, what kind of content do you have the most? If you find a cheap CDN provider that can satisfy your type of content, then great!
Where is my target audience located?
A good question you need to ask a provider is where their locations are. When you know which countries your customers are located in, you'll know which data centers you'd want to invest in. It's also useful information when you know where your web host origin is. We have a complete map of our Points of Presence here, so feel free to check that out.
Once you know what features your website needs the most and which regions you need to be most present in, finding the best CDN becomes easy—and there's an incredibly huge chance cheap CDN is the solution.
Related Resources