Compare CDN provider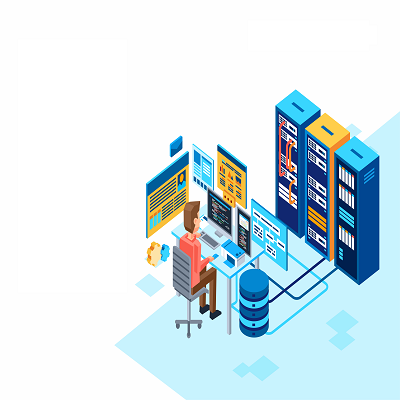 If you own a business, it's almost imperative for you to make a website for it, too. Nowadays, businesses that don't leave footprints online quickly take the backseat. If you're determined to level with your competitors, if not beat them altogether, you'll have to up your digital tactics and power through all the noise on the world wide web. But because the internet is an expansive space, it'll be hard for you to do that without Content Delivery Networks. if you're unsure as to which provider you should sign up with just yet, compare CDN providers!
Doing so gives you a stronger insight as to which providers offer better deals for your buck. That's why for this article, we're discussing what components you should look into when you compare CDN providers. That aside, we're also tackling how CDN hosting providers help elevate your business, and why the best CDN could be the most affordable one yet.
Today is the Best Time to Compare CDN Providers from Each Other
There was a time when content delivery services are barely heard by website owners. Today, the market is now filled with various CDN providers that, of course, promises the best for your website.
With all the website boosting solutions already laid out in the market, the only thing that web owners have to do is to compare CDN providers from each other.
Sounds easy? Well, wait 'till you see the dozens and dozens of features that CDN services can offer to us!
With all these choices, the task to compare CDN providers has somehow become 'dizzying.'
But to find more value for our money, we have to compare CDN providers to truly know which one contains most of our specific needs.
With that, here's a neat list of the top CDN providers we recommend for your websites.
BelugaCDN
BelugaCDN offers a chance for both newbie and seasoned website owners to experience the features of high-end CDN providers at a very affordable price.
Aside from its affordability, this content delivery service also offers a pay-as-you-go payment scheme, so website owners wouldn't have to worry about upfront costs.
With its affordability and flexible payment scheme, BelugaCDN is certainly one of the best services you can find if you compare CDN providers with each other.
On top of these things, it also offers a free CDN that provides a 2,500 GB, 25,000 GB, or a 200,000 GB of traffic for your website according to your present needs.
Out of the many CDN providers in the market today, BelugaCDN certainly has a lot of strong assets under its sleeves. Let's have a quick look at these things:
BelugaCDN Sonar™ (Real-Time Traffic Statistics)
Free Enterprise-Grade Features
No Long-Term Contracts
Video on demand
Live Video
Anti-DDoS
Large file delivery
IPV6 Network
With all the features that various CDN providers offer, it is essential to compare CDN providers from each other to pick the one that really suits you.
Look closely; BelugaCDN might be the perfect CDN service for your website.
MaxCDN/StackPath
StackPath is a CDN service provider for WordPress websites.
With it, users will be able to install and control their CDN very easily. When you compare CDN providers to this CDN service, you'll notice that it has a relatively easier interface to understand, which makes it more fitting for new users of CDN services.
It also does a great job of distributing load because of its large network of servers that are spread across different countries.
Here are the other features of StackPath that will surely benefit your website:
Purging cache, view reports, setup locations
Add SSL certificates or use a shared SSL certificate
Load balancing and blocking features
Protection from DDoS attack
Firewall included
When you start to compare CDN providers from each other, make sure that it covers all the current needs of your website, and StackPath can be the CDN service you're searching for.
Cloudflare
Cloudflare is a well-known CDN that is used by small websites. If you compare CDN providers with this one, Cloudflare definitely has an edge when it comes to the pricing.
Also, it offers a free CDN service that lets website owners test some of their best features at zero cost.
But if you want to enjoy more advanced features of Cloudflare, you may avail of their paid service and enjoy these benefits:
Globally load-balanced CDN
Content and instant purge caching
IPV6
HTTP/2 and SPDY
WebSockets
Restful API
Basic DDoS protection
Comment spam and content scraping protection
DNSSEC
Operational and threat insights
Page rules
Cloudflare's features are one of the strongest ones when you compare CDN providers from each other, so choosing this service is always a good choice for your website.
Conclusion
Overall, establishing non-negotiable aspects when you compare CDN providers makes it easier for you to find the best CDN for your brand. If you're unsure where to start, give us a try!