Content Delivery Network Providers
Content Delivery Network providers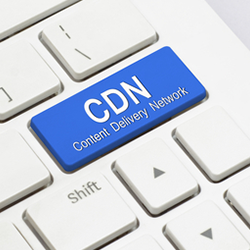 Things you should know before looking for Content Delivery Network providers
They say content is king. And if you're in the business of constantly creating content and putting out media for your market to enjoy, then you probably already know how important quality and speed are. So if your content is delivered without those two qualities, then what good is your king?
For IT companies, content transcends dog memes, viral tweets, and heart-wrenching stories. A business' web resources are a brand's representation to the rest of the globe and one's enterprise-crucial applications cradle the content both customers and employees need every day. Know that these applications and resources are your prized possessions and they should be extended to the world with utmost care and value, regardless of what industry your business belongs to.
Because the digital space is thriving now more than ever, many businesses now allocate a huge fraction of their efforts in creating a meaningful and lasting impact on the internet. This is precisely also why Content Delivery Networks continue to expand by the day.
That established, what should entrepreneurs be looking for in Content Delivery Network providers?
Here are the 3 major things you should know before choosing Content Delivery Network providers:
Tip # 1: What content type do you produce?
This may seem like an ordinary query, but it's a formative one. Before you even shop for CDN technology companies, fully understand the kind of content for your website. As you can imagine, various content types demand various solutions. If the majority of your content is static, examine vendors that have several Points of Presence dedicated to the kind of resources you put out. Photo and video content, on the other hand, call for other requirements, too. Assess the bandwidth CDNs provide their clients and go from there.
Tip # 2: Where in the globe are is your most valuable market segment?
Most content doesn't discriminate based on location. Whether you're from Taiwan or New Jersey, engaging content is enjoyable wherever you are. The most important thing for your business, at least in the aspect of conquering the internet, is to make sure that your site visitors get the same premium digital experience regardless of where they are in the globe.
Knowing where your main business demographic is in the world is a colossal determiner when choosing a CDN provider. Companies need to make sure that their CDN of choice has enough POPs in geographical locations that matter the most. If you run a global market who serves several cultures, then a CDN with POPs that cover all six continents should be considered.
While many CDNs have POPs located in strategic places, others demand additional payments when you choose to extend your reach to particular countries. Choose a CDN provider whose services already cover that.
Tip # 3: Is personalized CDN content delivery an option?
One aspect that's starting to become non-negotiable for many businesses is personalized content delivery. It's a basic fact that readers respond more to media that's personalized to augment their culture and their local trends. Several companies are now seeing the value of "glocalization" with the content they produce. One important question business leaders and website owners should be asking themselves is: how else can I deliver my media and message without compromising its gist, but customize, all the same, my content to tickle my site visitors' fancy?
Geography-targeting, real-time customization, cookies, behavioral triggers, and devices hold monumental weight in turning site visitors into passionate patrons.
For example, smartphone-optimized media demands to be delivered to end-users in such a way that supports what mobile device they use. From the size of the pictures to the inside jokes and expressions, plenty of things should be considered to target audiences of various backgrounds, belief systems, and ethnicities. While your general audience shares many similarities and likes, you'd be surprised at how well your ROI turns out when you learn to speak to different cultures of the same market segment in ways they want to be communicated to.
One good example that does just that is Netflix. While many of the shows they stream are the same in different countries, the humor and marketing content they extend differ in various countries, despite making use of the same social media accounts. Additionally, when your visitors encounter slow content loading periods, they're more likely to abandon your site altogether.
Look for CDNs that provide flexibility. Interested in seeing what BelugaCDN can do for your company? Get a free trial and find out for yourself!
How To Use CDN For Website
Related Resource