Image CDN for WordPress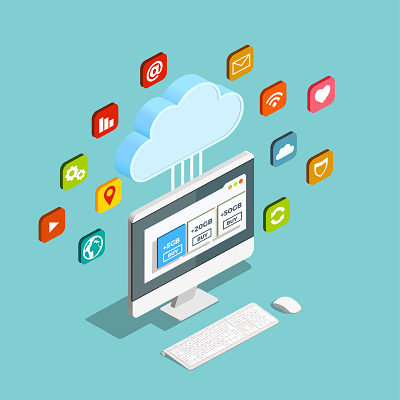 The digital space is growing and there is no stopping it. To stay afloat and relevant, businesses have to find a way to also leave a mark online. As a result, brands and enterprises have poured massive amounts of budgets towards their online initiatives. And even after so many years, WordPress continues to be a favored web host of choice. What's different now, though, is that website owners are incorporating other elements such as image CDN, among many others. That mentioned, what is the best image CDN for WordPress?
For this article, we're talking about how to use CDN in WordPress, why cheap CDN can be the solution for you and what the best image CDN for WordPress is.
Understanding image CDN for WordPress
Before we jump right into naming which provider could be the best image CDN for WordPress, let's acknowledge that the phrase "image CDN for WordPress" is made up of two separate internet entities: image CDN and WordPress. To start, image CDN really is just a Content Delivery Network, but as the name implies, it focuses on images. Whether that be cheap CDN or not, how it works is simple: because CDNs take care of web data distribution, understand that the whole cloud content delivery platform is designed to store and cache web content in several servers scattered in many parts around the planet.
This is done so that web host origins don't have to distribute data to every single site or app visitor. Take this for example: let's say you run a fashion website and your site's web host origin is based in California. When users from Las Vegas and Arizona try accessing your website, they don't have problems with speed because they're able to obtain your web data from the origin server which is in California. But when users from Singapore, Australia, Stockholm, and Seoul, try accessing your website, they could experience a delay in loading. This is because it takes a while for a user's request to reach an origin host if they're proximally distant from the origin server.
CDNs eliminate the request travel time it takes for users to access a website because a site's data can be stored in servers that are much, much nearer your visitors. So even if your site's origin host is in California, if you sign up with a provider that has locations in wherever your site needs to be strongest in, your international and regional website and app visitors will no longer have to request the host origin, but their edge server—the server that's physically nearest them.
WordPress, on the other hand, is a web hosting force of internet nature that requires very little introduction. What started as a website for bloggers has now become a professional web host of choice for plenty of customers and businesses.
That said, an image CDN for WordPress is a CDN that caters to WordPress websites. When finding out the best image CDN for WordPress, always consider your business scale, which regions and countries your website needs to be strong in, and how much your company budget is.
Having the needed information helps you narrow down your list of choices and knowing how to use CDN in WordPress can help you in a plethora of ways.
How to use CDN in WordPress
If you're here because you're looking for a tutorial on how you can link your CDN to your WordPress web pages, here's a quick link. It's best to remember that the process of how to do this can differ depending on which provider you sign up with; so be very careful!
Here at BelugaCDN, our user interface is one of the friendliest you'll ever see in the CDN market and we have dedicated blogs and tutorials that you can check when you're confused about something. If you prefer turning to a professional instead, we also have a dependable customer service team just waiting for your call.
Why cheap CDN could be the solution
Ultimately, cheap CDN could be the answer to your CDN needs, simply because cheap CDN can now compete with more established CDN game players. Don't forego the idea of affordable CDN immediately, just because some providers are bigger and more tenured.
For instance, before signing up with a provider, determine which countries and places your website has to be strongest in and see if a cheap CDN provider has locations in those regions. When you do your research, you'll find out that your website isn't always going to need every single data center a provider may have, so don't be easily persuaded by large CDN hosting providers.
Cheap CDN can be what's best for your site, solely because it's likely the demands your site calls for isn't all that complex and can be taken care of by a smaller, much cheaper provider.
How to Use A Content Delivery Network (CDN) In WordPress