Wordpress CDN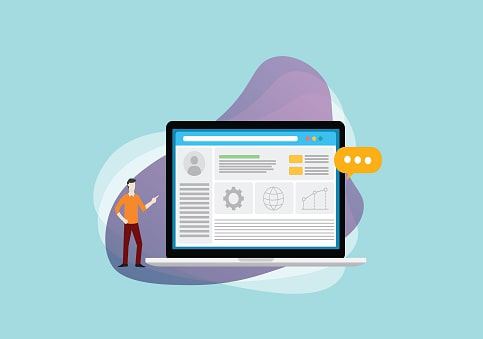 WordPress CDN is the go-to content management system of a lot of developers, and it is not a big secret as to why. As a free and open-source, it is so easy to find and use. Most website hosting services even offer easy ways to install and connect your domain to WordPress, and even if they don't you can manually install WordPress and easily configure it yourself.
That is not all, WordPress CDN is just so practical and easy to use. Even if you do not have much web development experience, you can simply choose a beautiful theme and work your way up to building your website. And even with no HTML and CSS knowledge, you can add content to your website like a pro with its easy to use features.
The best part is that it is also very SEO friendly. It even has a lot of plugins for different purposes including tools that can help you optimize your website for Google rankings.
However, while WordPress is good, it is all for nought if your website does not fully load or is slow at loading especially when visitors are far from your host server.
What you need is to use a Content Delivery Network CDN for WordPress to help you optimize content delivery anywhere in the world.
Use a WordPress CDN to Improve Website Speed
A content delivery network or CDN is a type of service provided for websites that want to increase page load speed for visitors, especially those that are not within the proximity of the host server.
What it does is that through a series of servers that are strategically installed globally, your website is able to deliver web content to anywhere in the world as fast as possible.
It achieves this by delivering a stored cached copy of your WordPress pages when a request for access to your pages is sent. Instead of these requests travelling around the world just to reach the origin server, CDN servers are the ones who respond to the requests instead.
This accelerates the delivery of web content and reduces the traffic load for your origin server
Why You Need to Use a Content Delivery Network (CDN) for WordPress
As the most popular content management system in the world and the first choice of many web developers, BelugaCDN knows that their CDN solution must work with WordPress almost seamlessly to succeed.
That is why they have integrations with WordPress that will make life much easier for web developers.
With BelugaCDN, WordPress users will get the following features:
Time to Live
Time to Live refers to the timeframe that data that is cached on your CDN servers will stay or "live." BelugaCDN lets you set the CDN service so that the TTL is matched with the traffic that is expected by the website within the specified time interval. This allows you to present the right web content on time, then let go of the data when it is no longer relevant. This way, the cache of the CDN server will not be overloaded with outdated content data.
Origin Path
BelugaCDN also allows you to identify different CDN setting paths where website content elements can be pulled. These will be consolidated on the CDN server, then will be presented to the web visitor perfectly. This way, instead of just one origin path, you are providing more paths for data to travel, which will decongest your transmissions from too much traffic.
Purge Cache
Another feature you can use is purge. This allows you to do a cache purge, which clears all the website content data in the CDN server cache. With this action, you are freeing up valuable space to make room for updated data of your web pages.
BelugaCDN – Best WordPress CDN
BelugaCDN is one of the top CDN providers in the industry and has more than 15 years of experience in the business.
BelugaCDN is also one of only a few CDN providers that recognizes all 5 TSL certificates for authentication and for protection against DDoS and other web attacks.
Also, they have also implement IPV6, on top of IPV4, for more coverage on different devices connecting to your website. Now, anyone from anywhere on the globe can access your page on any device at lightning speeds.
Best of all, BelugaCDN has one of the lowest-priced plans in the market. For as low as $20 per month, you get CDN services from one of the best providers in the market.
For a free trial, visit BelugaCDN.com now.
Related Resource