Universality of Material Icons CDN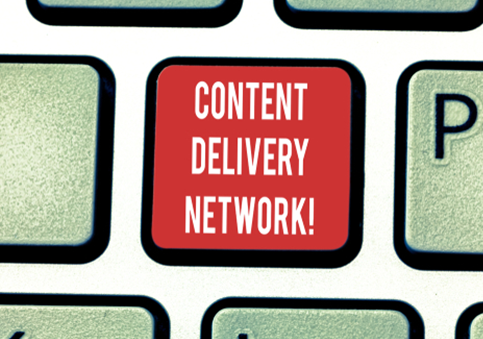 Beluga CDN is a content delivery network services provider who meets all your CDN needs—from reliability, quality, efficiency, affordability, and ease of service and installation, Beluga CDN has more than 15 years of experience providing 5-star CDN services to its loyal and growing customer base. Meeting your Cloud CDN to Material Icons CDN needs, BelugaCDN is your top-choice.
An introduction to material icons
Material design system icons, or material icons, are depictions of universal concepts commonly used throughout a website user interface. They follow simple, modern, friendly, and sometimes quirky design guidelines to convey common concepts that all interweave together for a seamless user experience. Material icons ensure readability and clarity at all kinds of sizes—from small to large, material icons are tailor-fit and optimized to display beautifully on all platforms and display resolutions.
A reliable material icons CDN is a key component in maintaining an efficient and reliable online structure and presence. How does a content delivery network work together with material icons? Read more to find out how.
In order for a website to pop out, its user-interface has to be solid, seamless, handsome, and eye-catching. Website owners will have to keep the end-user in mind. No matter how much content you pump into your website, if it turns out cluttered and ill-maintained visually, no person would want to go through the trouble of sifting through the chaotic mess of options and buttons. On top of sensible content, to catch people's attention, your website has to be two things: easily navigable, and pleasing to the eye.
Material achieves just that. Material is an adaptable system of guidelines, codes, components, and tools that all support and follow the best practices of user interface design. It is based on three pillars: adaptability, personalization, and collaboration (did we mention that Material is backed by an open-source code?)
Material icons is a specific component under Material that is basically a whole set of icons, clip arts, and graphics that embody the principles of simplicity and sleek design. What's better is that they're open source, meaning that website owners can use them as they please, and according to their needs. They're easily personalized, so those who are more tech-savvy than most can tailor fit the look of these icons to meet their brand needs.
Universality of material icons
Material icons are a whole array of signs and symbols that are easy to understand even in a cross-cultural context—meaning they're universal and register quickly with different kinds of users. In order for you to appreciate this point, think about it like this: the internet is a big place. Being a spearhead in the advent of globalization, the internet intersects different geographical regions and even cultural landscapes, bringing all types, kinds, and classes of people from all walks of life closer together. With how diverse the variety of end users are on the web, cultural differences and disagreements are sure to arise.
How do material icons smoothen out these cultural differences? Through their universality of design. We talked earlier about how material icons follow the basic and common principles of design. By being simple, easily understood, and at the same time eye-catching and visually appealing, material icons create a user experience that is smooth and easy-to-catch.
Material Icons and content delivery networks
Seamless integration of your material icons to your website can also be done through the use of content delivery networks. Content delivery networks are geographically distributed server networks that facilitate the transfer of data packets from server to server. CDNs provide smoother and faster data transfer from the actual website to the end user. A good CDN means a faster loading times and better user engagement!
By using material icons and CDN together, an end user is ensured not only a visually pleasant experience, but also smooth, reliable, and efficient data transfer speeds.
BelugaCDN and Material Icons CDNs
With 15 years of experience of providing reliable content delivery networks, BelugaCDN provides reliable, fast, and secure content delivery network services with top-notch consumer satisfaction. For all your material icons and CDN related needs, BelugaCDN is a top-rated service provider, at budget-friendly prices without any sacrifice as to quality.
For a free trial, you can visit BelugaCDN.com for more information.
Related Resource